This man is not only a brilliant, fresh voice on the subject of personal growth and health, and a powerful one — he has become one of the kindest and wisest of friends and mentors to the Farmer and I, he and his wife coming to the farm for dinner, and us having the best BBQ at his home with his prayer warrior wife, Toni. Carey Nieuwhof has spent decades leading people in ministry, overcome obstacles that we all face in one season or another, and endured a season of personal burnout of his own, Carey writes with intimate wisdom. I could not esteem this man more. It's an absolute grace to welcome Carey to the farm's front porch today…
Great friendships are life-giving and amazing.
And when they go bad, they can be devastating, piercing the heart like few things can.
Ever have one (or two, or five) go bad on you?
I have.
I never expected to be a pastor. But in the middle of law school, I experienced a call into full time ministry. Fast forward a few years, and we found ourselves in some little churches. And like all young couples, among all the things we were searching for were some friendships.
We found some. Great ones.
These were the kind of friends you do life with: concerts, dinners, holidays. You know the kind of people you just can't wait to see.
As a guy, I've always found friendships a little challenging. Many guys can relate to that.
But these were good, laugh-till-you-cry, hang-out-all-day-long relationships.
But within the span of a year, half of our closest friendships disintegrated. For some strange reason, the relationships imploded. Before long, they didn't go to our church anymore, and worse, they weren't our friends anymore.
It hurt. Deeply. And I'm still a little confused as to how it all went down. Attempts to make things right didn't work.
I know I had a role in the painful situation, but it's all a bit mysterious and murky. And for the first time in my adult life, I felt cynicism harden my heart like quick-set concrete.
All of this led me to decide (for a season) to go down the road every cynic travels. I'm pretty sure you can relate because something similar has happened to you.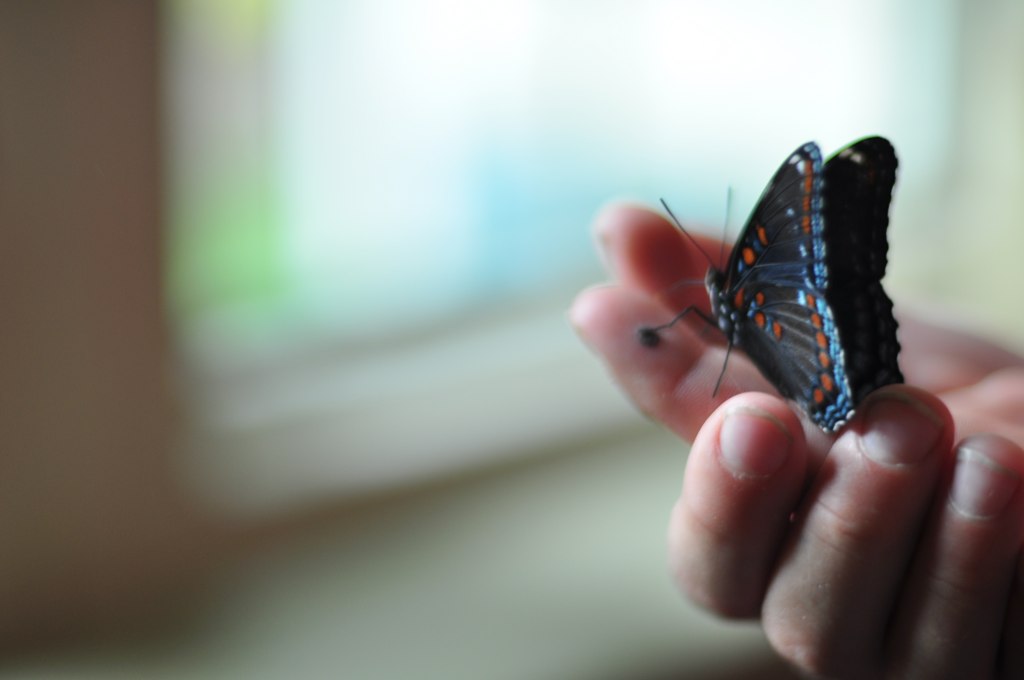 Eventually, the wariness makes you weary. Your guardedness and suspicion evolve into anger and bitterness.
After those friendships dissolved, I told my wife Toni, "I don't need friends. Really. Friends were a bad idea. I'm fine on my own." Dumb, I know. But that was my pain speaking. And at the time, it made perfect sense, especially to a guy.
In fact, it was far safer than the risks new friendships would involve.
It's rarely the first round of anguish that breaks your heart permanently.
For me, there had been a few previous friendships that had also faded over the years. Eventually, I questioned whether people were worth the bother. At times I even wondered if I had some fatal flaw embedded in my personality that doomed friendship.
The problem with generalizing—applying one particular situation to all situations—is that the death of trust, hope, and belief is like a virus, infecting everything.
You think you're protecting yourself from the future, when in reality your new stance infects your present.
The people you care about most in the here and now suffer.
That's because the cynic projects his newfound suspicion on everyone and everything. Your current relationships stall out or dial back a few notches. The withdrawal isn't just from the future; the cynic retreats from the present as well.
So you become numb to the people you claim to love most, even your spouse and kids.
You find yourself predicting cynical endings to moments that used to fill you with joy. You might also find yourself becoming jaded at work. You don't really want to get to know the new guy because, well, you already know what he's like.
Cynicism is so cruel that way. When I was at my most cynical, the thing that died within me was hope—hope that the future would be better than the past, hope that the next time could be different, hope that my heart would feel again. Hope that new friends could be trusted. 
Cynics find hope hard because hope is one of cynicism's first casualties. 
And that leads us to the ultimate antidote for cynicism, which happens to be the foundation for the Christian faith: hope.
The concept of hope is a thread that runs through the scriptural narrative and is at the epicenter of what people call the gospel (literally, "good news").
Instead of letting our inhumanity be the final word, God entered into the mess in human form through Jesus and conquered hate with love. We threw the worst of humanity directly at Jesus: hatred, abuse, ridicule, rejection, and death.
And God turned it into life. And not just life for Himself but also life for us, for humanity, for the very people who killed His Son.
The cynics thought they were winning on the last Thursday of Jesus's life. They were certain they had the final word on Friday. They were in control. Despair had won. Even the disciples thought so.
They went home, back to fishing. But nobody saw Sunday coming.
Nobody saw hope rising.
No one saw love breaking out from the ashes of hate.
Nobody saw Jesus coming back.
Nobody saw that the man they were trying to destroy would become the friend of sinners.
The remarkable part of Christianity is not that we have a Savior who came to deliver us but that we have a Savior who sees us for who we really are and loves us anyway.
Jesus stared hate in the face and met it with love. He confronted despair and made it abundantly clear it wouldn't win.
The thrust of the gospel is that Jesus sees your hate and meets it with love.
He sees your despair and counters it with hope.
He sees your doubt and lobs belief back at you again and again. 
Cynicism melts under the relentless hope of the gospel.
Your past isn't your future. Not if you get Jesus involved.
Bitterness can't linger under the relentless assault of love.
Hope cannot die if an empty tomb empowers it.
After a year or so of running, I decided to do one of the most vulnerable things I'd done: to open myself up again to new friendships, to hope again, to believe again.
My faith insisted on it.
Of all people on earth, Christians should be the least cynical.
After all, the gospel gives us the greatest reasons to hope.
We don't just cling to an intellectual claim or proposition.
Our hope isn't based on an emotion or a feeling. It lives in a person who beat death itself and Who loves us deeply enough to literally go through hell to rescue us.
So what were you discouraged about again?
Because hope is anchored in resurrection, it is resilient.
It can withstand failed friendships. It can outlast a dozen or a hundred frustrating jobs. It can outmaneuver ten thousand broken hearts. 
If you want to kick cynicism in the teeth, trust again.
Hope again. Believe again.
That's the hope found in Jesus Christ.
And that, in the end, is what defeats cynicism.
Carey Nieuwhof is founding Pastor of Connexus Church and the best-selling author of several books. Carey speaks to church leaders around the world about leadership, change and personal growth. He writes one of today's most widely read church and leadership blogs and hosts the top-rated Carey Nieuwhof Leadership Podcast where he interviews some of today's best leaders. His podcasts and blogs are accessed by millions of leaders each year. On a recent visit to the farm, I had the humbling privilege of interviewing Carey for his Carey Nieuwhof Leadership podcast.  In a wide-ranging, intriguing podcast, Carey and I talked about his background as a lawyer prepared him for ministry and life and we both discussed the seven things Carey believes every leader, which is every single one of us, needs to overcome to thrive. I could listen to Carey's wisdom for hours: Feel free to listen here.

His new book, Didn't See It Coming, is a page-turner that will show you how to be free of the very things that threaten your most important relationships, your biggest dreams, your career and your life. He helps you avoid and overcome life's seven hardest and most crippling challenges: cynicism, compromise, disconnectedness, irrelevance, pride, burnout, and emptiness. These are challenges that few of us expect but that we all experience at some point. If you have yet to confront these obstacles, Carey provides clear tools and guidelines for anticipation and avoidance.

If you already feel stuck in a painful experience or are wrestling with one of these challenges, he provides the steps you need to find a way out and a way forward into a more powerful and vibrant future. FIVE STAR READ. Can't recommend highly enough. 
[ Our humble thanks to Waterbrook for their partnership in today's devotion ]