Kristen Welch and I are sorta, kinda, soul sisters? As I serve on the board of directors of the ministry Kristen founded, Mercy House Global, I get to see it first hand again and again, what we can all do together to change the world for women, if we say our brave yes.  — and I am all in here with Kristen, with Mercy House Global, and togESTHER — we are the Esther Generation. Called for such a time as this, right where we are, to change the world for our sisters….  I absolutely love this woman with all my heart — a grace to welcome my soul sister, Kristen, to the farm's front porch today…
It was the biggest Christmas poinsettia I'd ever seen.
She held it out, blocking my view, filling the space between us.
My arms automatically reached out and our hands touched as I received her gift. And even though I couldn't see her face, I knew she was smiling. Because I was, too.
It turns out when you show up at the door of a refugee on a regular basis, your presence is a gift you both get to unwrap because He is also present.
We drank strong, hot coffee, and ate the good kind of chocolate wrapped in gold foil.
It's humbling when someone with so little gives you so much.
You know it's costing them more than they have to give.
Somehow, this has become my life.
This simple showing up, exchanging stories, overwhelmed by each other's gifts of time and presence.
It's the kind of present I want to open every day of the year.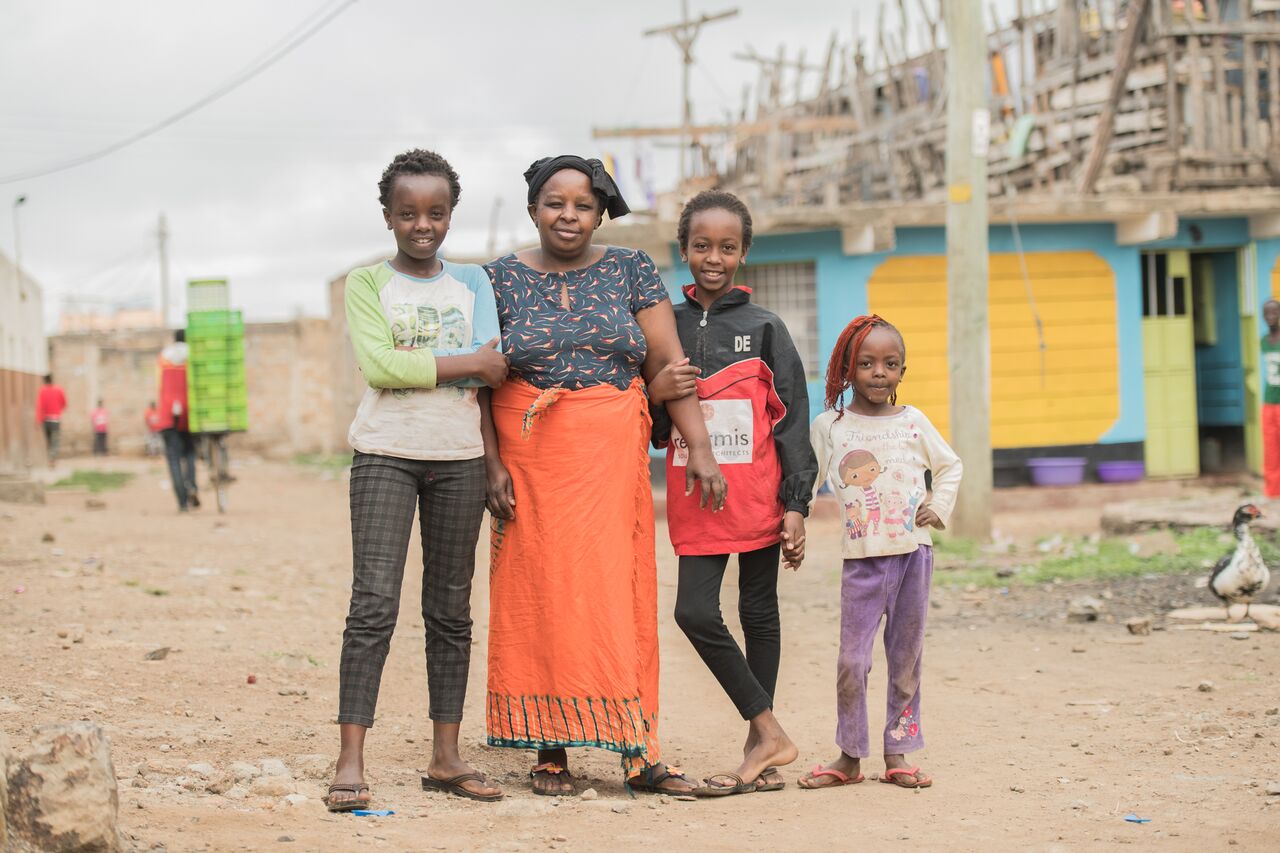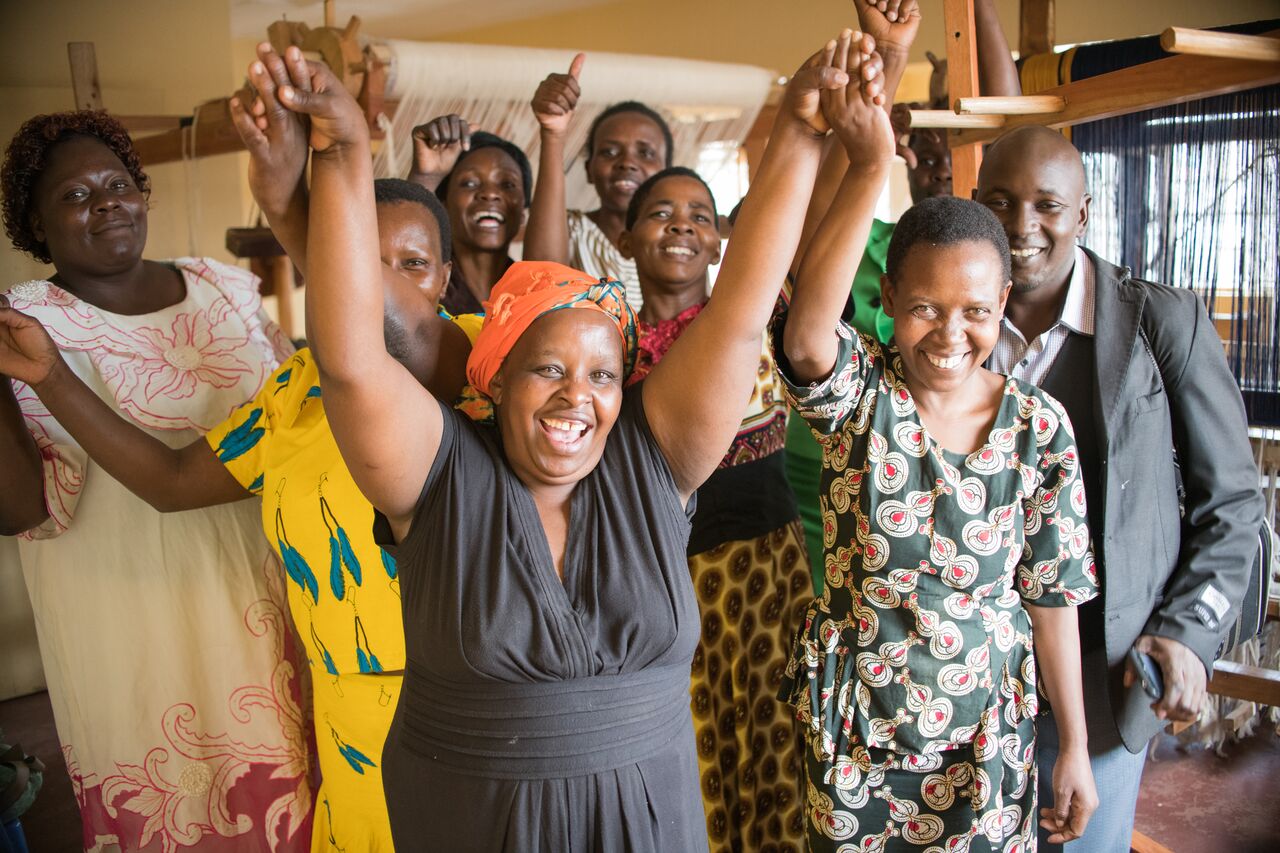 The phone rang and she gave me a look to say this is important and answered it in her native language and I could see the concern etched on her face. Is everything okay? I asked once she hung up.
In her best English, she explained her aging parents, and so much of her family, still lived in a refugee camp across the ocean. Life was hard. Her father was ill. She longed to be present with them every day, especially this time of year.
She stood and left the room, leaving a heaviness behind that was hard for me to understand. I will enjoy the holidays with my family. I have the gift of presence.
She returned carrying a box and I drank my last sip of coffee. I knew it was time for business.
My refugee friend set it down on the table between us. I looked at the contents inside with expectancy. Hope. And I caught her glancing at me with the same look.
This wasn't just a box of handmade, beautiful earrings for Fair Trade Friday.
No, it was much more that — it was provision for her to put food on the table, pay a bill, provide for tomorrow.
It seems unbelievable that in this day and age when we have access to so much, a Fair Trade item can really provide all of that.
I knew she would stretch the money to also send a bit to help provide medicine for her father.
It's the same everywhere I travel, from refugees in the inner city to every woman I meet around the globe– it's the eleventh hour and time is running out.
The margin between what those in poverty have and what they need is thin and they are begging God for someone to show up, to use what they have, to be present.
And we have this crazy, easy opportunity to purchase an affordable last minute Christmas Fair Trade subscription for someone we love this holiday season that will show up in the nick of time.
It's not too late for this last minute gift.
Isn't it high time we give the gift of presence by giving presents that change lives?
When we join Fair Trade Friday, a monthly club that shows up every month, we are showing up in the lives of the poor.
We are also filling our lives with meaningful gifts that provide hope and access for women in poverty.
There's no time like the present.
Fair Trade Friday exists as an avenue for women to empower women.

When Kristen started Mercy House Global a decade ago, she just wanted to help pregnant teens in Kenya.

But she quickly learned that when you take a girl out of trafficking, you've also taken away her job, so creating dignified work moved up to the top of her list.

So they create dignified jobs for those teen moms and their families in Kenya and they do so for thousands of other women in more than 30 countries through their monthly subscription clubs at Fair Trade Friday because business is the best way to end poverty.

With just a click of your mouse, you can join a club and send a gift subscription this Christmas at the very last minute — it will not only provide a lovely, trendy, unique gift; it will provide a dignified job just in the nick of time.


Fair Trade Friday exists as an avenue for women to empower women. We are tackling poverty through dignified job opportunities in Jesus' name. 100% of the proceeds from Fair Trade Friday support the artisans and their families – thousands of women, men, and children around the world. Fair Trade Friday is a ministry of Mercy House Global, a non-profit organization based in Magnolia, Texas.