Aaron and Jennifer Smith are eager to spread the light of the Gospel, while also encouraging the faith of those belonging to the body of Christ. They recognize their marriage as a powerful tool in the hands of The Almighty God, saying yes to Him as they pursue the purposes He established for them long ago. The Smith's transparently share their journey of marriage to remind other couples that they are not alone, that there is hope in Christ, and that God has a purpose for every marriage. What they deem more than just a book, but rather a movement in Christian marriages, they wrote Marriage After God. Their hope is that this book is a catalyst to inspire husbands and wives to be ambassadors of holy love to a hurting world. It's a grace to welcome Aaron and Jennifer to the farm's front porch today…
guest post by Aaron and Jennifer Smith
That first Wednesday we showed up to the marriage ministry night at church, we both felt extremely uncomfortable.
Lost in a sea of seemingly well-built marriages, we stood there awkwardly as if a spotlight was shining on us, exposing every crack and crevice in our broken relationship.
Isn't that exactly how our enemy works?
The moment we choose to walk in obedience, he's right there to accuse us and remind us of our brokenness and shame, doing everything he can to derail our trajectory toward closeness with God, toward oneness with each other, and toward healing.
Our insecurities that flooded our minds began to get the best of us.
Without even having to communicate, we slowly stepped backward, getting ready to turn around to slip out the doors before the meeting began.
But instead of escaping, we met the arms of a man greeting us, inviting us to sit with him and his wife at their table. This couple, Tom and Heidi, made a commotion shuffling chairs and scooting couples around to make room for us.
That night, sitting at that table full of marriages just like ours, we realized we needed this setting more than we could ever have known. We witnessed husbands and wives opening up and talking about their marriages.
No masks. No hiding. No faking. It was real, it was raw, and there was something uniquely appealing about it all.
It was refreshing, and that very night hope found its way back into our broken hearts.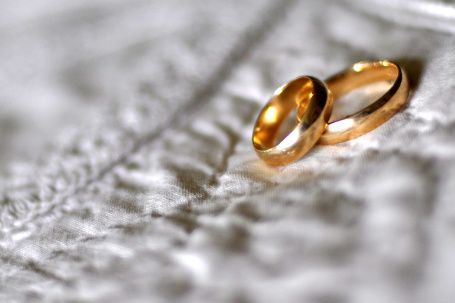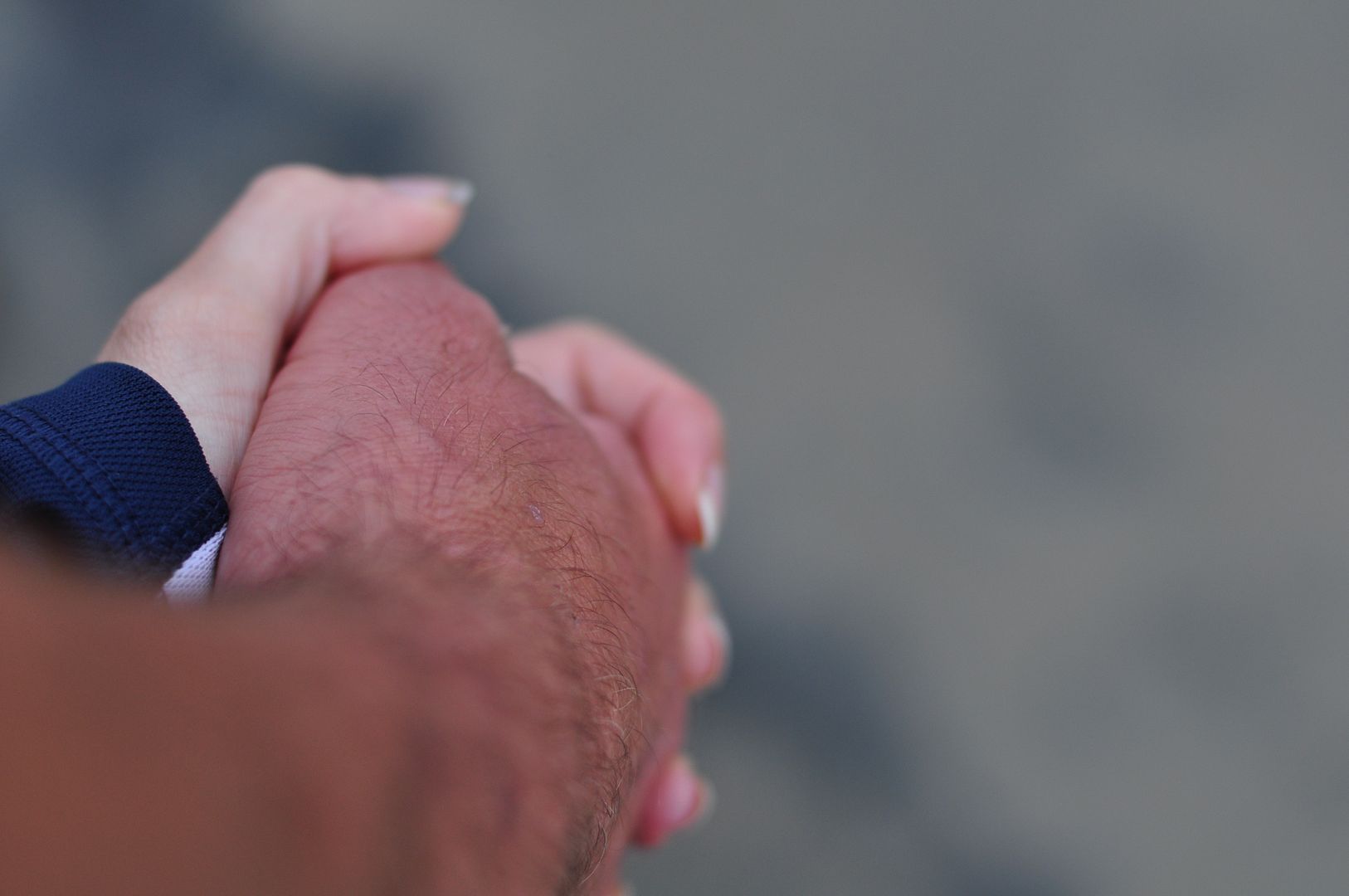 Tom and Heidi stepped out in obedience to welcome us to the table, and their example of transparency, honesty, and real biblical love inspired us and taught us to walk with the same kind of transparency, honesty, and love.
Over the course of two years, God used them, and the other couples at that table, to sharpen us and help restore and mature us.
The redemption and healing we found in our marriage only came once we surrendered to God's way of doing life, which included participating in fellowship with other believers.
Our marriage was being transformed by the renewing of our minds about the body of Christ and our place in it.
God revealed to us how every person who is a part of His body plays a unique and necessary role, to accomplish His will and purposes.
There is no such thing as an autonomous Christian who stands alone with no need for others and no obligation to anyone.
To be called a Christian, by definition, means being a part of Christ's body, the church. Hebrews 10:24–25 says, "And let us consider how to stir up one another to love and good works, not neglecting to meet together, as is the habit of some, but encouraging one another, and all the more as you see the Day drawing near."
God desires His people to meet together, encourage each other, and love each other.
Jesus taught us that unity was what the Father's heart is for His people.
In John 15:5 He says, "I am the vine; you are the branches. Whoever abides in me and I in him, he it is that bears much fruit, for apart from me you can do nothing." Jesus calls Himself a vine, and He calls us His branches, both of which are pieces of a whole.
In nature, there doesn't exist healthy, thriving branches floating around. Rather, what is seen are healthy, thriving branches connected to the main stem of a plant or trunk of a tree, which is rooted with a strong foundation.
If there are branches that are found in nature, disconnected and alone, it is either dead or in the process of decaying.
In 1 Corinthians 12:27 Paul tells us that we "are the body of Christ and individually members of it." How can we say we are a branch if we are not growing next to other branches? How can we call ourselves members of the body of Christ if we are not connected to the other parts of that same body?
We know why people tend to avoid true biblical fellowship, because we used to avoid it too.
We know these types of relationships can be messy. We know that being known can seem terrifying.
However, since experiencing the power of true community and fellowship with the body of Christ, we have come to know so much more of the good that comes from walking this way, in contrast to walking alone and isolated from the body.
We know the benefits of iron sharpening iron. We know the intrinsic value of being needed and being provided for.
We know the good that comes from being known, and we are no longer afraid of it.
We desire this same knowledge that comes through experience to transform your marriage as you and your spouse walk in unity with the body of Christ.
Do not be afraid of it. Not only is fellowship with other believers an incredible benefit to the refining of your marriage relationship, but it is also where you and your spouse will discover an extraordinary opportunity to serve and love others in Christ through the ministry of your marriage.
Your marriage is an active and necessary member of the body of Christ. 
Witness for yourselves how God will strengthen, challenge, and empower your marriage for His purposes through your experience of engaging with and being supported by His body.
When all the parts of Christ's body are functioning in perfect harmony, nothing will stop the body from accomplishing God's will.
Don't be like us, hiding from others because of shame and brokenness.
Don't be like us, trying to slip out the back door before anyone could see us.
Instead, be like the couples who opened their arms, their hearts, and their homes to welcome others to participate in the extraordinary body of Christ.
Don't wait to be pursued; be the pursuers.
Don't wait to be served; be the faithful servants.
Don't wait to be loved and invited. Love and invite.

Having been married over 12 years, and currently raising 4 young children, Aaron and Jennifer are no strangers to the enemy's attack on marriage. They hope to equip couples to be prepared, inspired, and encouraged to live boldly, chasing after God's purposes together. Ever since they got married, Aaron and Jennifer have purposed to serve God and build His kingdom together. They blog, write books, and host a weekly podcast urging couples to say yes to God and to be used by God for His extraordinary purposes.

Aaron and Jennifer Smith, authors of Marriage After God, have recognized the beauty and power of how God designed every marriage unique. They are passionate about encouraging couples to set their eyes on God, while boldly asking the question, "God, what can our marriage do for you?"

In their new book, the Smith's share personal stories of failure and victory from their own marriage, while pointing to the wisdom in God's Holy Word, presenting an easy-to-read and practical guide to having a marriage after God.
[ Our humble thanks to Zondervan for their partnership in today's devotion ]