When Adriel Booker lost her daughter Scarlett to miscarriage, she was struck by the force of grief and learned the language of lament in ways she had never imagined. And yet, she discovered, though grief is wild like the sea, it doesn't need to destroy us. We can't conquer it, but we can navigate it, and we can find Jesus there too. With vulnerability and tenderness, Adriel shares her own experience of three consecutive miscarriages and a great many truths about suffering, grief, forgiveness, and hope in her book Grace Like Scarlett. I invite you to open your heart and welcome Adriel to the farm's front porch today…
How does a mother learn to breathe again after her baby dies? One breath in. One breath out. And then again. And again.
I delivered two healthy sons before experiencing miscarriage—the deepest form of personal crisis I've yet endured, leaving me reeling and disoriented.
And then I experienced another. And another.
Suffering doesn't choose the weak or the strong, the faithful or the faithless. It chooses the human.
When you're caught by waves larger than your capacity to stay above the surface, you've got to allow your heart to feel the pain all the way down to the bottom, so that when you get there you can see you're still alive.
There's still hope.
It's from the bottom we can begin to heal our way back up to the surface. The human heart is fragile, yes, but it's also more resilient than we give ourselves credit for.
The deep is not our enemy or a thing to be resisted. But it does command our attention.
No matter what form it takes, suffering always commands our attention. It won't be alleviated by comparison to greater or lesser suffering (or your perception of it).
Your pain is your pain and it deserves the dignity of recognition, for that is where healing begins.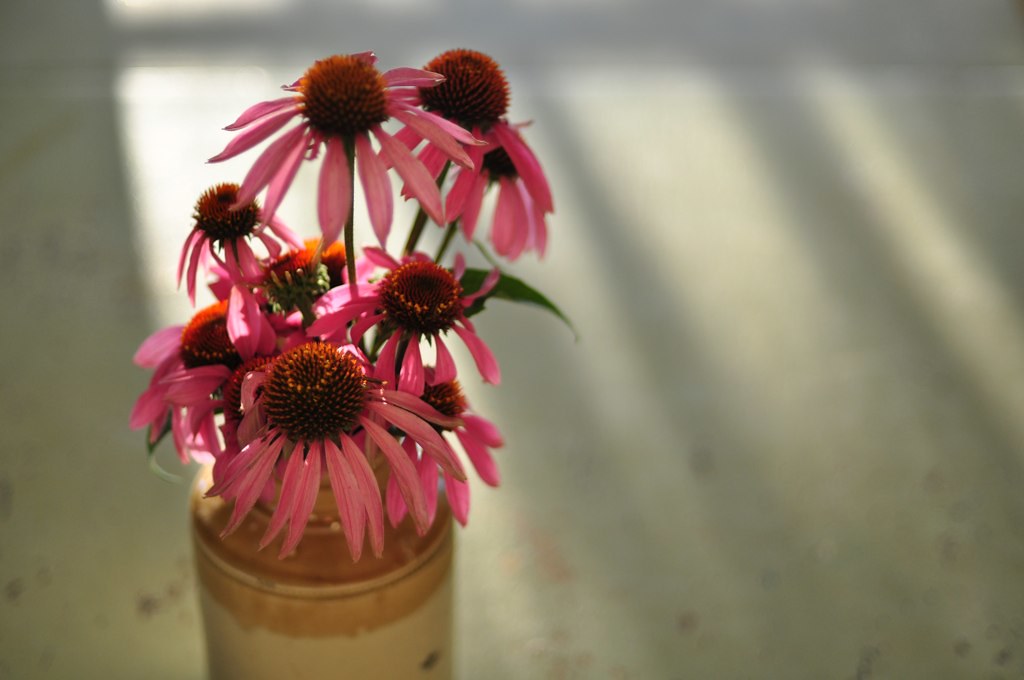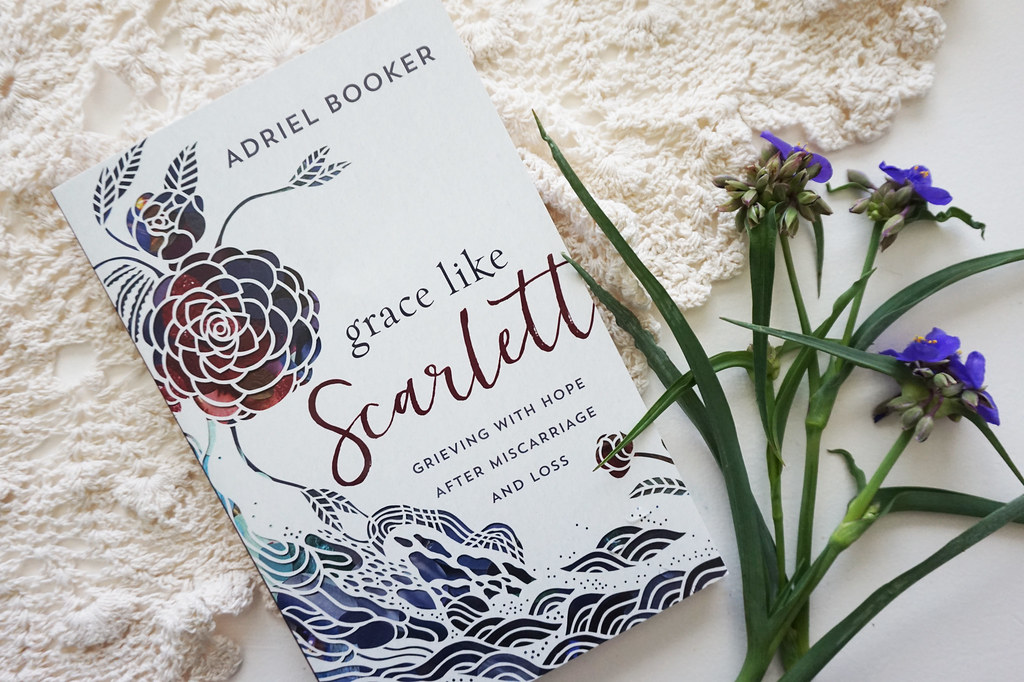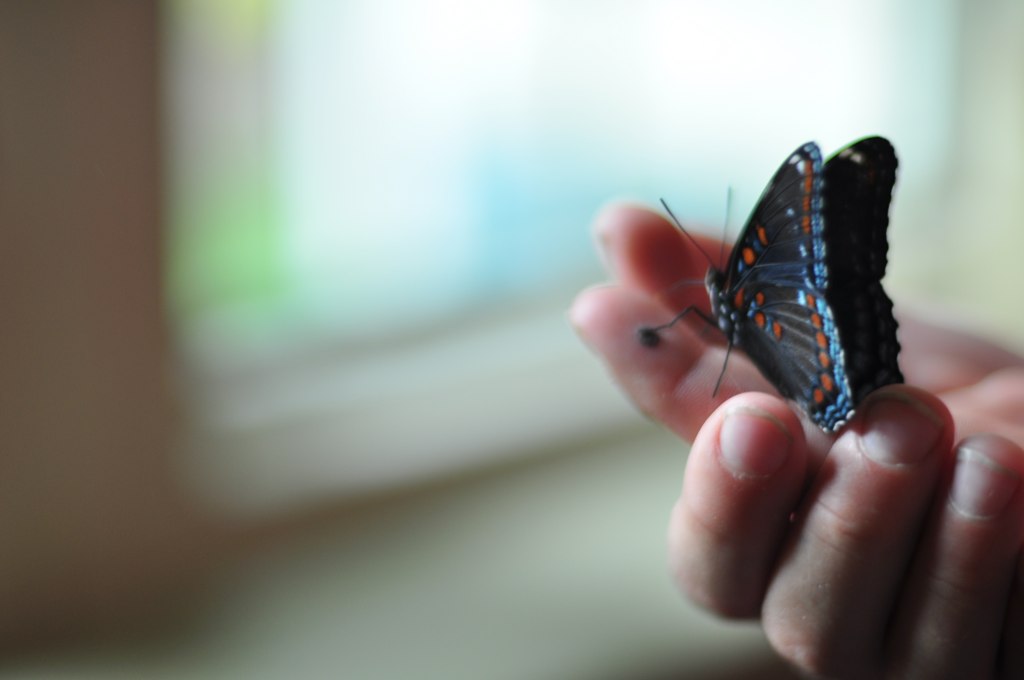 Naming our suffering doesn't mean becoming defined by it; it means honestly acknowledging our need in the presence of Jesus.
Our humility frees us to receive His grace. It's his beauty for our ashes—the great exchange, God's answer to our pain.
Our present suffering is the best reminder that life gives us more than we can handle, which is exactly why we need Jesus.
After my first miscarriage when waves of grief came pounding with incredible force, I discovered something: If I didn't dive deep, the waves would pummel me. In surfing, this is called a "duck dive." The apostle Paul calls it being "hidden with Christ."
I call it survival.
As I began to practice my own deep dive, I discovered it was more than survival. It was an invitation: Would I find Jesus in the deep?
My suffering became the invitation to experience God's grace—His upside-down kingdom at work.
We named our baby Scarlett Grace.
Scarlett for the pain, the suffering, the life poured out mingled with the hope of resurrection.
Grace for possibility and purpose, goodness and life—the breathtaking assurance that God can be found in our suffering.
God's promise to us is not that bad things won't happen, it's that He's with us through it all—Emmanuel, God with us.
We were beginning to see it.
The ache we endured after losing Scarlett helped uncover holes in our theology—chiefly, that we didn't have a theology of suffering.
A theology of suffering doesn't mean God wills it or leads us into it.
It means that when suffering comes into our still-broken world—as it will—He can be found there too.
Theoretically we understood this, but our bewilderment in the face of bottomless pain confirmed our lack of praxis.
Simply put, we weren't living what we believed because we'd never had the chance to.
Although God wasn't the source of our suffering, we were beginning to learn that what the enemy of our souls used against us could be transformed by the redemptive hand of our wonder-working God as He reshaped our loss into an invitation to greater life.
We couldn't discern it yet, but God was hovering, preparing to create something new like He always does when all we see is dark, formless, and void.
Scarlett took us deeper. But we had to be willing to disarm our knee-jerk instinct to distract, numb, or overcome our pain.
We had to resist the impulse to deflect our grief or fight our brokenness.
We had to reject the compulsion to figure out how this could be rewritten into a success story.
We had to enter in as is.
The spectacle of heaven is that it's birthed into the low places.
It's revealed when Jesus is allowed to enter into the lives of those who know their need for Him: a woman caught in adultery, a fraud and a cheat, a hotheaded loudmouth, a terrorist, a thief, a diseased outcast . . . a mother staring at an empty ultrasound screen.
Heaven is not merely a destination; it's the Spirit of God writing a redemption story right here and now among our brokenness.
Trauma can be the birthplace of revelation if we're willing to be exposed to our need and welcome Jesus there.
But it's hard to be needy, isn't it? We're more comfortable being the helper than the helped.
We'd rather be the ones lowering our friend through the roof to Jesus than being so broken we've got to be carried there ourselves.
Choosing to walk in the way of vulnerability before God and others takes a certain kind of resolve.
It requires tapping into a different place than where we store our ability to grit our teeth and sidestep pain.
It looks less like scaling a mountain and more like crawling to an altar—laying ourselves bare before Jesus, weapons and defenses dropped, pride abandoned, hearts wide open asking for deliverance.
He sees our lack and names it Beautiful, and we've never felt more loved.
Can anything ever separate us from Christ's love? Does it mean He no longer loves us if we have trouble or calamity? . . . I am convinced that nothing can ever separate us from God's love. Neither death nor life, neither angels nor demons, neither our fears for today nor our worries about tomorrow—not even the powers of hellcan separate us from God's love. (Rom. 8:35, 38 NLT)
In the face of suffering, Jesus stretches out His hand.
Will we accept the invitation to dive deep under the waves rather than try to tame or outrun them?
Will we understand we're still loved?

Adriel Booker left the beautiful mountains of Oregon to serve in global missions as a speaker, writer, advocate, and mentor, and she continues in ministry today, nearly two decades later. She leads The Love A Mama Collective, a movement of women empowering women through safe birth initiatives in the developing world, and is the curator of Our Scarlett Stories, a community of parents supporting one another after pregnancy loss. 

In her new book, Grace Like Scarlett: Grieving with Hope after Miscarriage and Loss,  Scarlett,  Adriel tackles the complex questions about faith and suffering that arise after a miscarriage with sensitivity and clarity. She invites women who have gone through this devastating experience to a place of grace, honesty, and hope in the redemptive purposes of God without offering religious clichés and pat answers. She also shares specific, practical resources, such as ways to help guide children through grief, suggestions for memorializing your baby, and advice on pregnancy after loss, as well as a special section for dads and loved ones.
[ Our humble thanks to Baker for their partnership in today's devotion ]