I've wept with this woman. Prayed with this woman. Laughed loud with this woman and served alongside her. I've been changed by the heart of this woman for Jesus. Couldn't love her more. My friend, Sheila Walsh loves being a Bible teacher, making God's Word practical, and sharing her own story of how God met her when she was at her lowest point and lifted her up again. Her passionate commitment is to simply and powerfully allow the light of Christ to shine through the broken places of her story. It's a grace to welcome her to the farm's front porch today…
I looked out of the window as the plane began its descent into Glasgow, Scotland.
Green fields, Granny Smith apple green as if they had been freshly painted that morning.
And the sheep. I love sheep and in Scotland we have more than our fair share of the global flock. They look so white, I imagine because it rains so much. They are bathed daily in the gentle rain that falls on the west coast.
I've always looked forward to this view. It means I'm about an hour away from my childhood home.
Not today.
Today it feels as if I have a lead weight on my chest and my heart is beating too fast.
I'm flying home to bury my mum.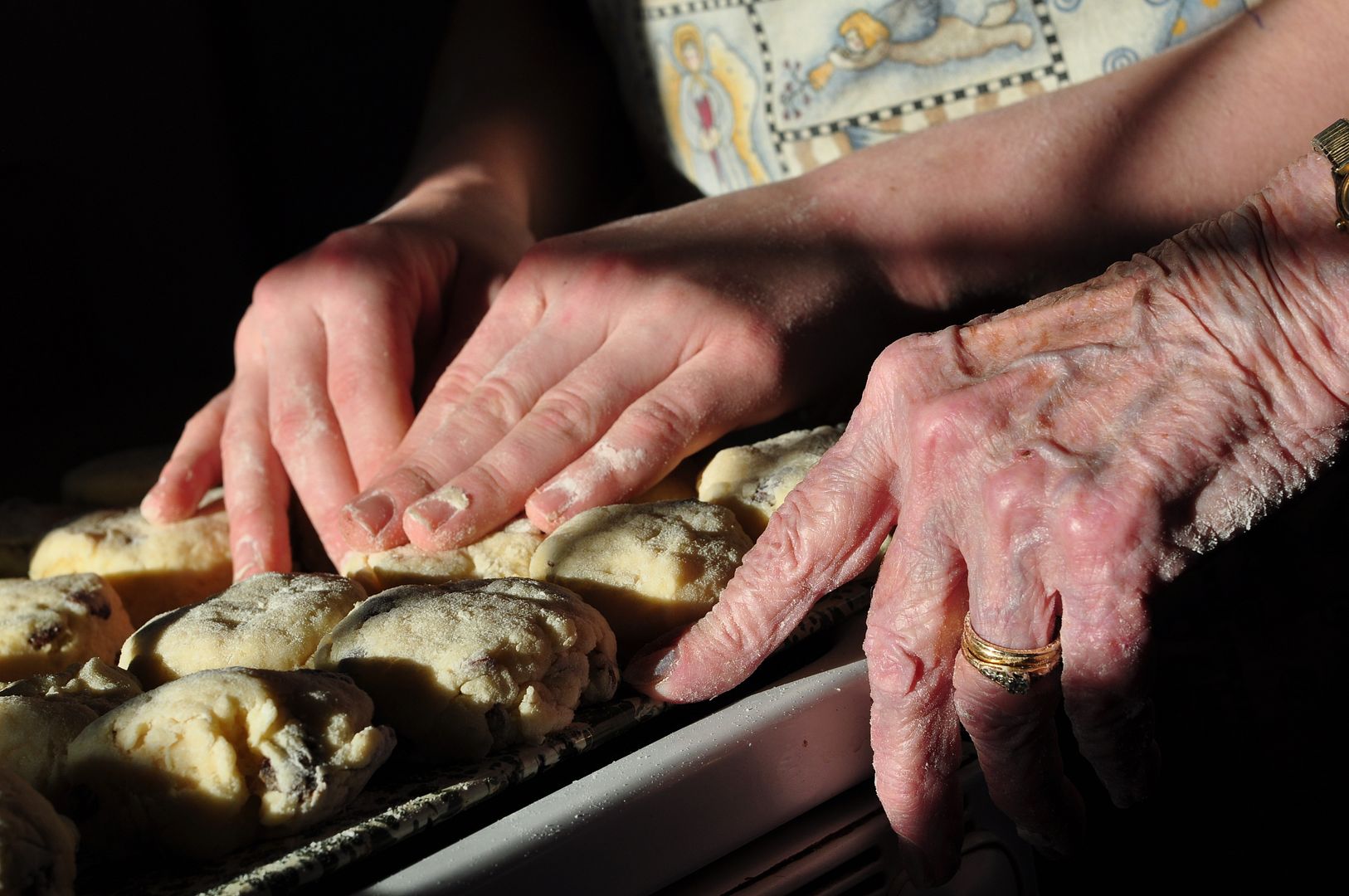 My brother-in-law, Ian, met me in baggage claim.
He hugged me which was all it took for the tears that I'd dammed up to spill down my face. A watershed. I'd been numb since my sister, Frances called in the middle of the night.
"She's gone, Sheila."
I'd caught a flight from my home in Dallas, Texas the following day
It's a forty-five-minute drive from the airport to the little fishing town of Ayr, where I grew up.
I looked out of the window, remembering the last time I was home.
Mum was beginning to lose so many pages from her life. She knew me but she thought I was still in high school.
Some days we just sat side by side on the edge of her bed as she stared out of the window. I wondered what she saw and where she thought she was.
I placed my hand over hers. I didn't want her to feel alone or afraid.
I whispered the name of Jesus over and over, asking Him to hold this beautiful, faithful, fragile daughter of His. My mum, His daughter.
I looked to see if the picture was still above her bed. Wallpaper and furniture had changed over the years but this one simple picture remained. A friend had embroidered it for her. Just two words – Yes, Lord!
The next few days were beautiful and broken.
Ayr Baptist Church opened it arms to welcome all who came to say, goodbye.
Our family has been in that church for generations. My great-grandfather carved the communion table.
As I stood to give the eulogy I looked out at the sea of faces, most of whom I've known my whole life. One row was filled with my cousins, some who'd travelled down from the north of Scotland and I realized that I didn't really know them at all.
All my growing up years we'd lived just a few miles apart but I was so shut-down, walled-off as a child.
My father's suicide when I was five years old broke something deep inside me and left an indelible message.
Life is not safe.
Not kind.
Don't get too close.
Protect whatever little pieces of your heart remain.
Now, I looked into kind eyes, warm smiles, some with tears running down their cheeks and my heart ached inside.
I wanted to sit down with every one of them and ask them to tell me about their lives.
My shame kept me quiet, safe, alone but it also kept me from knowing other broken ones.
As a child, I thought I was the only one but I was wrong, so wrong. We are all broken, all a little lost in this strange land.
We need to see one another's scars, to see where the light shines through.
That evening when all our guests and family had gone home I went back to the cemetery.
I read the cards tucked into flowers.
My mum was loved, not just by her children but by those who saw the, Yes, Lord, not on her wall but in her life.
The soft rain began to fall on my face as I lifted it to the heavens.
Life and death.
Beauty and brokenness.
Our present mess and our future hope.
Christ present in every moment so I cried out to the evening sky,
"Yes, Lord! Yes, Lord! Yes!"
Sheila Walsh is a powerful communicator, Bible teacher, and bestselling author with more than five million books sold. She is the author of the award-winning Gigi, God's Little Princess series, Peace for Today, Loved Back to Life, The Storm Inside, and Five Minutes with Jesus. She is also a cohost of Life Today with James and Betty Robison.

In her long-awaited new book, In the Middle of the Mess, Sheila Walsh equips women with a practical method for connecting with God's strength in the midst of struggle. From daily frustrations that can feel like overwhelming obstacles to hard challenges that turn into rock-bottom crises, women will find the means to equip themselves for standing strong with God.

This book will not only change your life—it may literally save your life. It is one rare, luminous, astonishingly brave book, saying what too many of us in the shadows have been desperate for someone to speak out loud for years. Sheila Walsh is not only a brazenly vulnerable, fearless warrior, she speaks with unwavering truth that shatters the dark into a freeing light. It's a long time since I've read such a book and I weep for joy that someone finally wrote a literal lifeline. This woman is my hero.