The transition from "married" to "married with children" can be tough. Less sleep. Tighter budget. Busier schedule. As much as you love your children and work hard to nurture and train them for the future, the challenges that come with parenthood can make the "for better or for worse" promise a hard one to honor. Patrick and Ruth Schwenk believe it's possible to build a God-centered marriage instead of a Me-Centered or Child-Centered Marriage. They'll inspire you to avoid the dangers of spouse-neglect and self-neglect, explore ways to parent together as one team, and find balance in the middle of the busyness. It's a grace to welcome Patrick and Ruth to the farm's front porch today…
guest post by Patrick and Ruth Schwenk
My (Patrick's) father passed away suddenly in 2010, just eight months short of what would have been fifty years of marriage to my mom.
Not long afterward, my oldest sister gave his wedding ring to me.
That gift reminds me how he sacrificially loved my mom for nearly five decades. That ring also brings to mind memories I have as a kid sitting on my father's lap, spinning that gold ring around his finger.
It was nothing more to me at the time than jewelry. I would tug on it. Spin it. Hold it in the palm of my hand. Eventually I'd slip it on, where it would hang, obviously oversized for my tiny little fingers.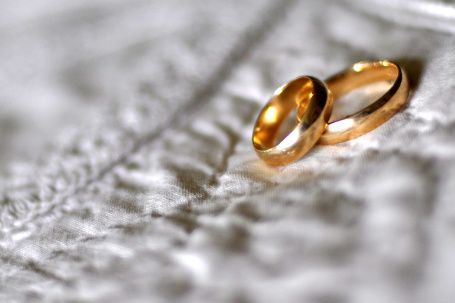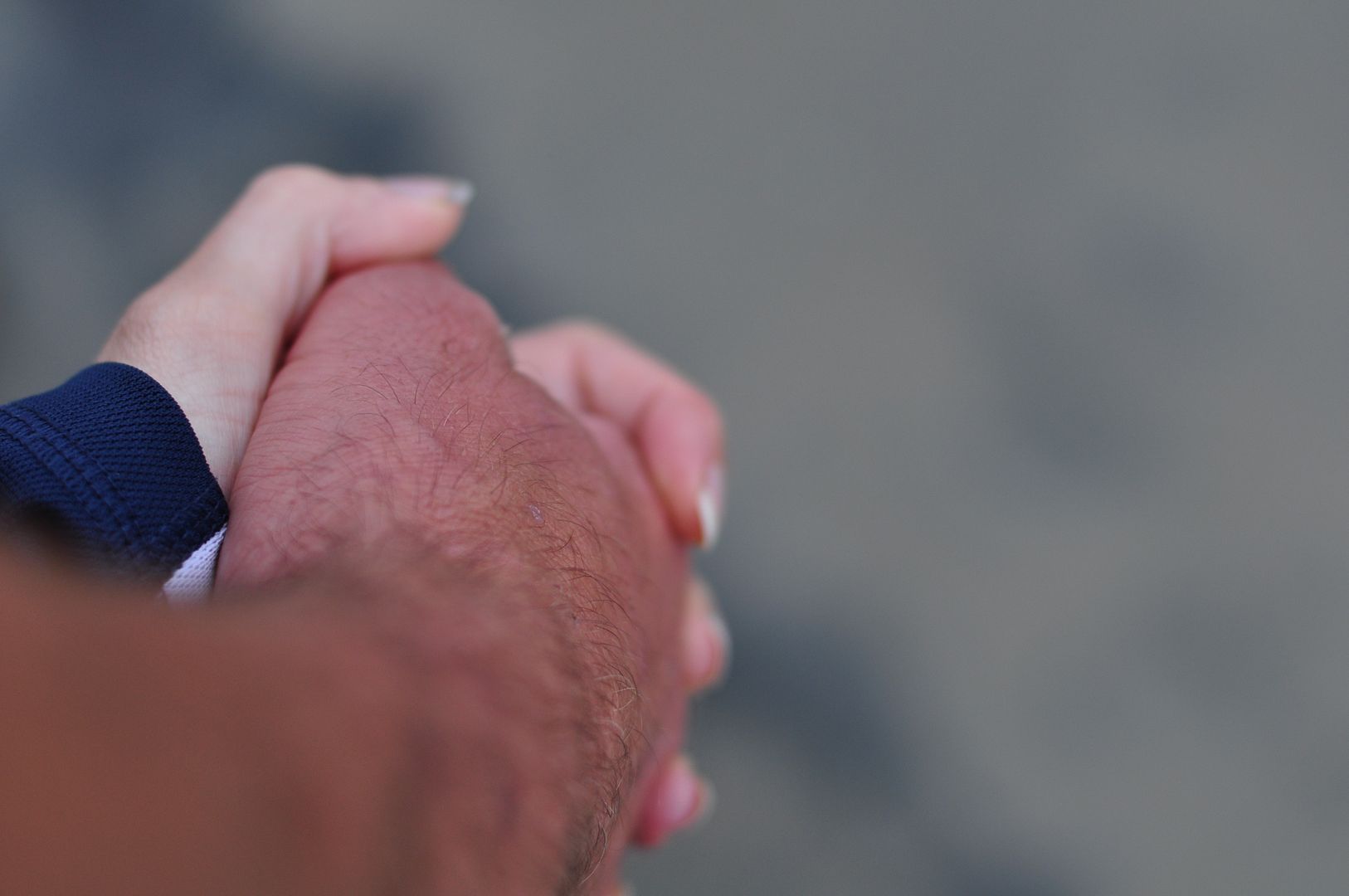 It never occurred to me until my wedding day, when Ruth slipped my own wedding ring onto my finger, that something so small could be so weighty.
The ring immediately felt oversized. Not because it was too big for my adult finger, but because of how significant wearing a wedding ring is.
It was going to take some growing to step into my new role as Ruth's husband. A bit panicked would be a good way of describing how I felt standing at the altar that day!
Now, as a pastor, I have the joy and privilege of officiating at many weddings. Sometimes it is hard for me to watch couples walk down the aisle after exchanging their vows.
I know they are walking into the great unknown. I wonder if they, as I did on my wedding day, feel a bit panicked by the thought of what lies ahead.
I wonder if in the future they will be faithful to the vows they have made to each other.
I wonder what they will walk through and how they will respond when kids come along.
Will they fight for, and not against, each other?
Will they see their rings only as costly jewelry, or will they see them as a reminder of a sacred and costly calling to lay down their lives for each other?
Will they walk down the aisle together and continue through life together?
The traditional wedding vows a couple make have been around for a while. They date back to the Church of England during the sixteenth century. These vows are a commitment about the couple's future together. These are not vows to feel a certain way, but are a promise, pledge, or declaration of intent to behave in a certain way toward each other:
I take you to be my wife (husband), To have and to hold,
From this day forward,
For better, for worse,
For richer, for poorer,
In sickness and in health,
To love and to cherish, 'Til death do us part.
These are enormous vows! They encompass God's purpose and plan for marriage. They are selfless, costly, sacrificial, committed, and one-another-centered vows. They express the heart of God for a man and a woman as they enter into the sacred covenant of marriage.
However, there is one problem. There is a missing vow—and it's a big one!
It is the vow to love your spouse with kids in the house.
Marriage is both a blessing we receive and a battle we fight for in love, commitment, sacrifice, and grace.
The challenge in marriage is not how it starts, but how it continues, grows, matures, and flourishes over time.
The transition from marriage to family creates a whole new set of complexities and threats to the marriage relationship that can make it difficult to keep our marriage vows. Suddenly the relationship is no longer about pleasing each other; it now includes the responsibility of caring for other needy (and sinful) members of the family! So the work of keeping the husband-wife relationship a priority requires a lot of effort.
It might sound strange, but one of the greatest challenges we face in order to live out the missing vow is our desire to be great parents.
The problem arises when our desire to be great parents overshadows our desire to have a great marriage. Out of our desire to raise kids the right way, our love for each other gets kicked to the curb. Not intentionally, of course. It just happens.
The effects are seldom seen or noticed immediately, but they can eventually grow into significant problems:
A couple's needs are neglected.
Intimacy dwindles.
Romance cools.
Conflicts go unresolved.
Meaningful communication becomes infrequent or nonexistent.
Attention and affection shift from spouse to child.
Financial decisions are dominated by the child's needs and wants.
All of these indicate that a couple is moving into the arena of being too child-centered. The child's needs and concerns are being met at the expense of a once healthy and God-honoring marriage. This is completely normal! It is to be expected during times of transition, but it is not to become a way of life.
In our own marriage, we experienced all of the challenges of moving from married to married with kids. We loved being parents. We did Pizza Nights because Tyler loves to eat. We did Sports Nights because Noah is our little competitor. And we did Movie Nights because Sophia and Bella love a great story. We even tried a few Adventure Nights (campouts in the backyard), which didn't go so well!
In all of the fun of being parents, we needed the reminder that it was okay to continue being great lovers.
We haven't stopped doing some of these fun things as a family, but we have intentionally built in time for just the two of us.
It's possible to have a great family and a great marriage.
This is where the missing vow—our commitment to continue to love our spouse when we have kids in the house—comes into play.
Children will join us on the journey, but we have to be careful that they don't come between us on this journey.
One of the greatest gifts we can give our kids is a healthy, loving, and God-honoring marriage.
Patrick Schwenk is a husband, father, and pastor. Ruth Schwenk is a wife, mom, and blogger.  She is the coauthor (with Karen Ehman) of Hoodwinked: Ten Myths Moms Believe & Why We All Need to Knock It Off and Pressing Pause: 100 Quiet Moments for Moms to Meet with Jesus. She and her husband are the creators of ForTheFamily.org and TheBetterMom.com. Patrick and Ruth have been married for more than seventeen years have four children.

For Better or For Kids is about remembering that even when you feel worn out, over-extended, and neglected, you promised to be a team. Marriage with kids may not always be what we expected, but it is good. We need to make a vow to love our spouse with kids in the house. Give yourself the gift of a deeply meaningful marriage. Highly recommending For Better or For Kids.
[ Our humble thanks to Zondervan for their partnership in today's devotion ]