Recommended articles for Soul Healing
The Miraculous (Underground) Secret We All Need to Get Through Pain
Time-Management to Keep Up: The Secret to Fresh Starts & Moving Forward
How To Squeeze More Summer Out of the Last Weeks Before Fall: The Easy Plan (with Free Printable)
If You're Really Desperate for God to Hear Your Prayers For Real
How to Hear from God: If You Want a Daily Encounter With God
How to Heal & Find a Way Through Loss (A Journey: Part 1)
Why This Is the Story We All Have to Go & Speak
When You Feel Kinda Passed By & Getting Too Old: How to Handle the Trauma of Every Day Life
How Real People Make (Real) Love
There's No Time Like the Present: Give the Gift of Presence This Christmas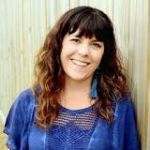 You'll be so happy you opened this–so you don't miss TUNING IN TONIGHT! Holiday Kickoff: Tips, Tools & Gifts!
Holy Week: How to Rebuild & Rise from the Ashes (How a Family, Church, Civilization can Experience the True Story of Restoration this Easter)
Don't Read this. Unless You Want the Wild of Living by Faith (Or: One of the Craziest Things We Have Ever Done & I'm Kinda Terrified)
Best Three Marriage Tools That About Saved Ours [Project Reignite Series]
HEART EYES: Have you SEEN this St. Louis! St. Paul! New Berlin! Palos Heights!
You + THIS = Your DREAM Christmas
Easiest Way to have the Most WONDERful Little Christmas — Instead of a Stressful Christmas
The Key to Intimacy & all the apps, resources and lifelines that gave us a far better marriage [ Project Reignite Series]
How Easter Resurrection Morning Calls the Resurrection Women to Rise Up
What Advent Really Is : What We All Really Need This Season : & How to Be A Star in the Dark