When I sat across the table from Laura Story, she just laid it out there: If you had told her ten years ago that her husband's illness would end up being their greatest platform for ministry, she would have run screaming in the other direction. No one asks for a platform of pain or a stage of suffering. Her husband's brain tumor and resulting disabilities have been a challenge for them, both physically and spiritually. Laura has often wondered why God chose her to walk through this trial so publicly and, many days, literally on a stage. She says her faith is small. But she's found the truth God whispered to Paul in the jail cell—a setting he hadn't asked for either: "My grace is sufficient for you, for my power is made perfect in weakness" (2 Corinthians 12:9). It's a humbling grace to welcome Laura to the farm's front porch today…
When Martin and I walked through his medical trials, we saw a lot of things die.
Our vision for our future, dreams for each other, and idea of a perfect family.
Sometimes they died all at once. Other times, they slowly withered away.
When they did, I thought they were gone forever. But what I've come to understand is that occasionally God allows a dream to die so that we can see His power greatly displayed.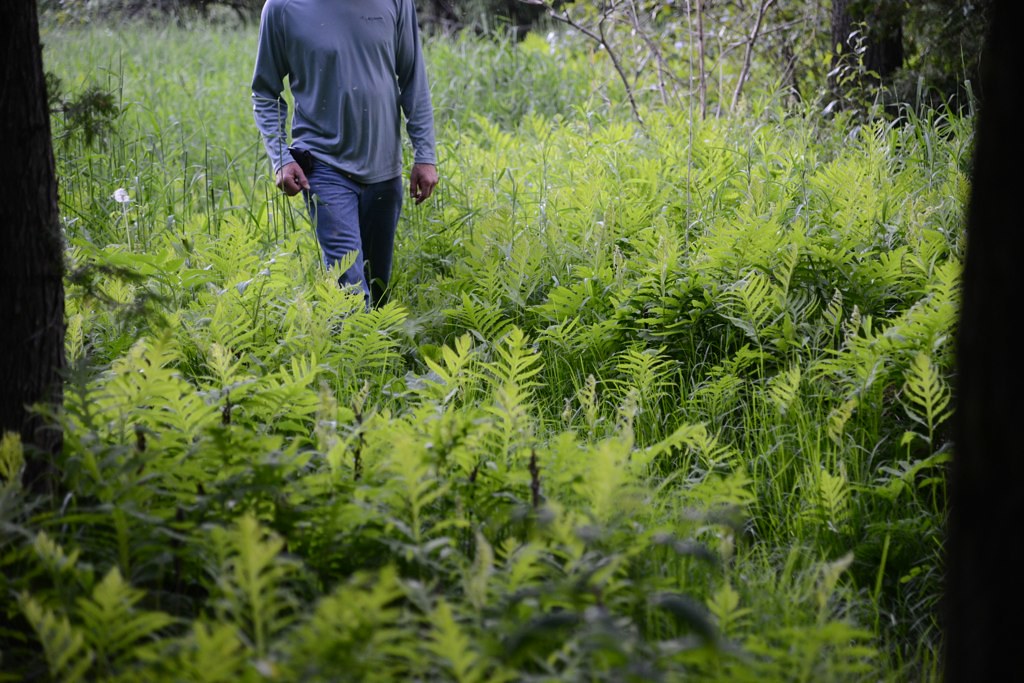 In John 11, Jesus was traveling with his disciples when He received a message from His friends, Martha and Mary, that their brother, Lazarus, was sick.
Though they don't say so directly, the implication from the women was that they wanted Jesus to come to Bethany and heal him. But Jesus stayed where He was. It took him four days to return to Bethany, and in the meantime His friend Lazarus died.
The sisters were upset that Jesus hadn't fixed their brother. Jesus understood their disappointment.
But He was about to show them that death had no power over Him.
He was about to show them He was the resurrection and the life.
He was about to reveal that He was the enemy of death who alone could defeat it.
Jesus prayed, thanking God for hearing Him, and then commanded Lazarus to come out of the grave.
To the surprise of the crowd, Lazarus shuffled out still tightly wrapped in his burial clothes.
Jesus did His greatest miracle yet, but on His own timetable.
Mary and Martha's urgency hadn't stirred Him. And His love for them had never changed. He alone could see the future and knew the perfect time and the perfect way to answer their prayers.
So, what does the story tell us about when unexpected trials come our way?
Like Mary and Martha, we can call on Jesus to heal those who are sick. But if Jesus doesn't show up like we think He should, we can't conclude that He doesn't hear us, doesn't care, or doesn't love us.
Nothing Lazarus's sisters said or did changed Jesus' timing. And the only thing Jesus asked of Mary and Martha is the only thing He asks of us. Their role and our role is the same.
Believe, and be witnesses to the glory of God.
This is also what Jesus wanted for the crowd that day. He waited four days so that all the Jewish mourners who were gathered would know that Lazarus was truly dead.
This wasn't some kind of trick. Lazarus wasn't napping. There was no spirit or soul circling his body, waiting to re-enter it. Lazarus was four days dead—stinkin' dead.
And through the power given to Him by the Father, Jesus raised Lazarus from the dead.
The crowd was there to believe and witness God's glory.
Jesus doesn't raise everyone from the dead.
But He does raise believers from the dead to spend eternity in heaven with Him and God the Father. And sometimes, like the crowd gathered that day in Bethany, we are surprised when we see Jesus raise things we thought were already dead.
Jesus takes dead things and revives them.
He is the life. He is the resurrection.
And it is through our belief in Him that we will see the glory of God.
Jesus has the power to resurrect the things we've let die—our hope, our healing, our family, our mind, and our body.
And though He doesn't promise to restore everything until we enter Restoration, occasionally we get a glimpse of things we let die being revived.
And in that moment, we see the glory of God.
Laura Story is a Bible teacher, worship leader, GRAMMY award-winning singer/songwriter, and bestselling author. "Blessings" was certified GOLD in 2011 and inspired her first book What If Your Blessings Come Through Raindrops.  Laura recently released a new book, When God Doesn't Fix It; Lessons You Never Wanted to Learn, Truths You Can't Live Without. She has a graduate degree from Covenant Theological Seminary and has served as a worship leader at Perimeter Church in Atlanta since 2005, but her greatest joy is being a wife to Martin and the mother to Josie and twins, Ben and Griffin.

In her newly released five-session video-based study, When God Doesn't Fix It: Learning To Walk in God's Plans Instead of Our Own, Laura says, "There were so many things Martin and I had to let die during our brokenness. Martin's desire for a job. My hope to have kids and stay home with them. Or the simple prayer that our path could be easier. Sometimes we had to let these things die more than once. Like Mary and Martha, I wanted things to happen my way and in my time. But when I stayed focused on my shortsighted view of the situation and absorbed by my own grief and loss, I missed seeing Jesus—the resurrection and the life—who was standing with me the whole time. He had given me so much, including this wonderful ministry. So I let go of my dreams again, because I knew I wasn't the one who could fulfill them. And I didn't want to spend another minute chasing dead dreams when Jesus offered me eternal life." A perfect summer refresh study.
[ Our humble thanks to Thomas Nelson for their partnership in today's devotion ]