You know, I'm feeling it this year, as a new mama to 7,  like none other, the complex range of emotions for Mother's Day. For a surprising number of us, it's a tender day—a reminder of the mother we lost or the mother who couldn't be or the mom we needed when we were kids. Or it's an awkward day spent wondering if a partner will help our kids celebrate us. Or it's a day of aching for the unfulfilled role of mother—a role we do not yet hold or may never hold. And for a few, Mother's Day ushers in deep sorrow for the child we lost—the child we no longer can touch or see or raise. September Vaudrey is such a mother. She lost her middle child, Katie, age 19, several years back and has logged seven complex Mother's Days since. How do we engage this holiday in a way that honors those we love—and yet gives a nod to their loss, or to ours? It's a grace to welcome September to the farm's front porch today…
guest post by September Vaudrey
When Katie drove off for the first day of her summer job on the afternoon of May 31, 2008, none of us knew an aneurysm lurked deep in her brain.
But the aneurysm ruptured as she drove, and Katie slumped behind the wheel, unconscious.
And there was a crash.
By 9 p.m. that night, the neurosurgeon declared my daughter brain-dead. My worst nightmare had come true, and I was thrust into a new normal.
Holidays were especially hard. Father's Day. Birthdays. Anniversaries. And the biggies: Thanksgiving and Christmas.
How did we celebrate the here and now with our living children and still pay tribute to their sister who died?
What did it look like to embrace both the life we had loved and the uninvited life that was now ours?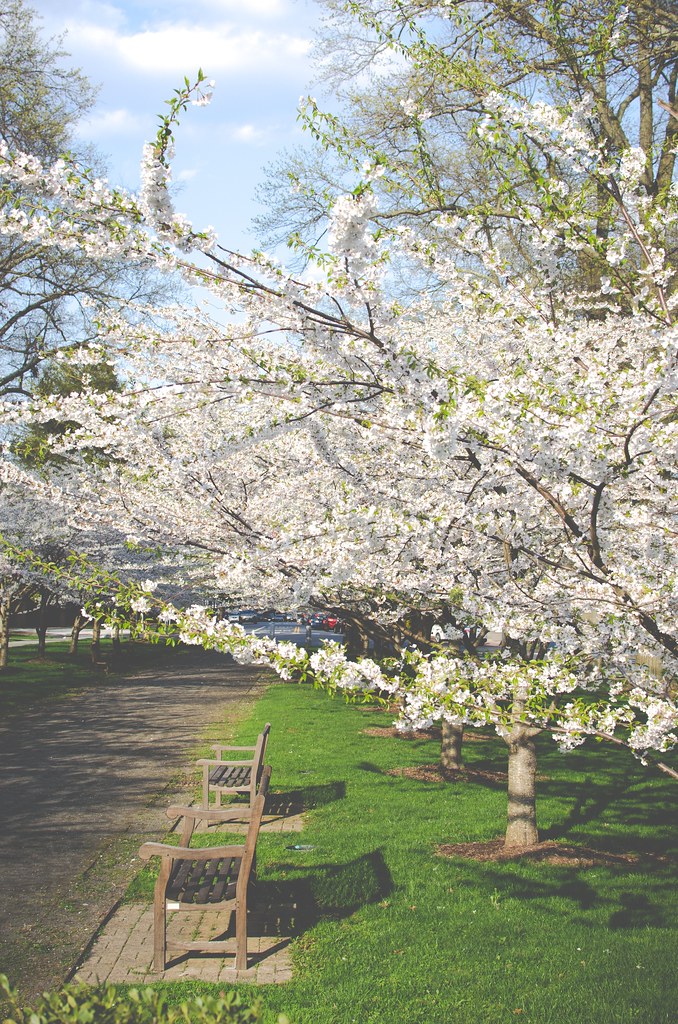 We were grief rookies, and I quickly discovered that if I didn't "pre-grieve" some of these Awful Firsts—create space for my sorrow to have its release before those hard milestones arrived—my tears would erupt unexpectedly on loved ones and strangers alike.
Pre-grieving took the edge off and helped me be more present for my family when the actual hard day arrived.
As the following spring unfolded, I braced for my first Mother's Day without Katie.
We planned a family trip to California for the May 9 college graduation of our oldest daughter, Bethany. May 10 would be Mother's Day.
I was adamant that this Awful First would not interfere with our celebration of Bethany, so I made plans to pre-grieve the Katie part of my Mother's Day before we flew to California.
I didn't have a specific place to go to remember my daughter. Katie had been cremated and we didn't own a family plot, so her ashes were still in an urn, nestled with her baby blanket in my closet.
The crash site of her accident—along a scenic country road, with two crosses erected by friends—had become that place of remembrance for me.
The last time I'd visited, I had noticed that the laminated photo of Katie on one of the crosses hadn't weathered its first winter very well. I went to FedEx to laminate a new 8×10" print of Katie to replace the old.
And the day before our family flew out to California, my friend Kaye accompanied me to pre-grieve my first Katie-less Mother's Day.
But when we arrived at the site, I realized that the original photo was only 5×7"—much smaller than my replacement. I removed the weather-beaten photo and thumbtacked the new one to the small cross.
The new photo looked huge—like a campaign poster, as if Katie's head were popping out of the grass, saying, "Vote for me!"
Kaye and I burst out laughing.
It was the perfect joke for a girl who had loved being in photos, whose thinly veiled attempt at being "caught" on film had led to her classic quote, "Are you filming me?" I could almost hear Katie giggling at the inside joke of the campaign poster planted on the side of the road for all to see.
My daughter's face smiled up at us from the oversized photo as we planted pink petunias and some orange tiger lilies around Katie's crosses. They mingled with yellow dandelions and tiny purple violets that were nestled in the wild grasses.
When we were done, Kaye took a Mother's Day photo. Then we drove to a nearby forest preserve, hiked a loop of trails, and came across a solitary picnic bench, where we stopped to pray.
"Father, our family is surviving, and I think we will live," I said, "but I hate that Katie is gone.
This side of heaven, I will never understand how her death was a good plan. I just want her back.
You are the God of time and space. You see the landscape of eternity. I am asking You, one final time, for Mother's Day: Turn back the clock. Give Katie a symptom, a sign of her aneurysm. We will rush her to the hospital, and she will be saved, and no one will be the wiser. Please, please, I am begging You. Turn back the clock!"
I waited.
"And if You don't turn back the clock, as I think You will not," I said, "help me let go of the life I wish I had, the life I loved so deeply. Help me embrace this uninvited life You offer me, the life that is still mine to live."
Three days later at APU, as the setting sun cast its rosy-gold rays on the San Gabriel Mountains behind APU's Cougar Stadium, our Bethany walked across the stage in cap and gown to receive her diploma.
In spite of just having lost her sister, she had carried a huge academic load, worked long hours at two jobs, and still graduated summa cum laude. Bethany had prevailed. What a warrior she had been.
The pre-grieving had done its healing work in me.
On Sunday—Mother's Day—I rose early and stepped outside our hotel room. I knew my friends Kaye and Lynne and Sandy were praying for me on this day. My mom was praying too. I was being carried by their prayers.
The perfume of the tropical flowers in the hotel courtyard hung sultry in the morning air. The sun was just appearing above the horizon, casting a vacant glow against the dusky sky, chasing away the last of the stars.
The sting of this "first" was already behind me.
Thank You, Father, for the gift of being a mom to these five kids of mine. Thank You for each one. And thank You for nineteen years with Katie.
I stepped back inside, ready to share another Mother's Day as a family—and to celebrate my firstborn daughter, the lovely Miss Bethany Paige.
Maybe you are facing a complex Mother's Day this year.
This strategy of pre-grieving has been tremendously helpful, especially on hard days when I need to be on deck for family or friends—or to fulfill work obligations.
By looking ahead at my calendar, I often can spot those hard days. I schedule time to give my grief the space it deserves.
And I plan time outside, or set aside time to journal or pray, or make a coffee date with a friend.
By being purposeful, I find a greater peace when the milestone at last arrives.
It's not a cure-all—the day is still difficult, and my soul tender—but I have a greater sense of peace, knowing I have already invited God into the folds of my grief and He has met me there.
Do you know someone facing a hard Mother's Day this year?
Consider sending her one of these free e-cards from the Unconventional Mother's Day line.
Give a nod to her sorrow and let her know you see her,
you care for her,
and she is not alone.
 
September Vaudrey is a writer, wife, mama of five, and nana of two—and counting. September is on staff at Willow Creek Community Church in South Barrington, IL, where she teaches in workshops on parenting, grief/loss, and marital restoration. Her new book, Colors of Goodbye: a Memoir of Holding On, Letting Go, and Reclaiming Joy in the Wake of Loss, follows the death of her 19-year-old daughter—and September's journey to rebuild her life in the wake of this loss.

Colors of Goodbye invites readers into the both/and of life—holding both sorrow and joy, together. It's a raw, behind-the-scenes close-up of one family navigating the hardest of circumstances with authenticity, humor, and faith.  This is one book you won't be able to put down. 

(And the Mother's Day prayer cards in this post are available for you to print free right here, here, and here.)
[ Our humble thanks to Tyndale for their partnership in today's devotion ]