THE BROKEN WAY
A DARING PATH INTO THE ABUNDANT LIFE
What if Brokenness is the Path into the Abundant Life?
This one's for the lovers and the sufferers.
This one's for those whose hopes and dreams and love grew so large it broke their willing hearts.
This one's for the busted ones who are ready to bust free, the ones ready to break molds, break chains, break measuring sticks, and break all this bad brokenness with good brokenness. You could be one of the Beloved who is broken—and still lets yourself be loved.
You could be one of them, one who believes freedom can be found not only beyond the fear and pain — but actually within it.
New York Times bestselling author Ann Voskamp sits at the edge of her life and all of her own unspoken brokenness and asks:
What do you do — if you really want to know abundant wholeness?
This is the begging question behind every single movement of our lives—and The Broken Way is Ann's search for answers that come in the most unexpected ways.
If you feel too broken to be chosen … that's right where you're supposed to be. Your brokenness can make abundance.
Together, we can finally let our broken parts be met by His broken heart — and become a meaningful healing to a broken world.
Discover The Broken Way — the way to not be afraid of broken things.
Because Christ is redeeming everything.
There's no other authentic way forward — but a broken way.
"Ann Voskamp's skill with words, her tenderness with hearts—it is incomparable. Life can leave us looking for an exit, a window. Ann has a hand on the curtain. She has a way of releasing light, just enough to chase shadows and give hope."
"I read The Broken Way with tears streaming down my face… Few authors have impacted my own life like Ann Voskamp. If we can live out the truth contained within The Broken Way, I believe we will reach and impact our generation like never before. So powerful. So prophetic. So profound. Please read this book."
"Convincing… Stunningly fresh treatment of a subject so often littered with clichés."
"Deeply personal… The passionate words that pour from her soul will make you weep and shout hallelujah at the same time."
"Ann Voskamps come along once in a generation. She is a voice the Church must listen to. We best pay attention."
"In the way only she can, Ann Voskamp invites us to discover that the whole life begins in our brokenness. Ann knows what it means to be broken. This isn't her theory; it's her heartbeat. Lean in to this book."
EXPERIENCE THE BROKEN WAY
Order The Broken Way Today
JOURNEY INTO A DEEPLY
MEANINGFUL LIFE
You find yourself at a crossroads every day — and what you need to know is the way to abundance.
How do you find the way that lets you become what you hope to be?
How do you know the way forward that lets you heal, that lets you flourish, the way that takes your brokenness — and makes wholeness?
How can you afford to take any other way?
The Way of Abundance is a gorgeous movement in sixty steps from heart-weary brokenness to Christ-focused abundance.
Drawing from her exquisite, soul-searching online journal and the transformational insights of The Broken Way, Ann Voskamp points the way to the life that you were always meant for.
Rich with vulnerable stories from Ann's life, this life-changing devotional makes space for you to breathe, sit with Scripture, and reflect in ways that lets you not only freshly see your own soul and your way to the abundant life.
The Way of Abundance — is the way forward every heart needs.
Order The Way of Abundance Today
THREE PERPETUAL CALENDARS
ARE FREELY YOURS
when you order
THE WAY OF ABUNDANCE
I would love nothing more than to email you these
THREE FREE GIFTS of
1. A 40 DAY PERPETUAL LENTEN CALENDAR
2. A KEEP COMPANY WITH CHRIST CHURCH CALENDAR
3. A 12 MONTH INTENTIONAL ACTS OF GIVENNESS CALENDAR
to download and print
Just order The Way of Abundance and we will slip all three perpetual calendars, including the 40 Day Lenten Calendar and Church Calendar, into your inbox.
Print at home or at your local print shop and feel free to give the free calendar as birthday, Valentines, Lenten encouragement, Easter
or just-because gifts!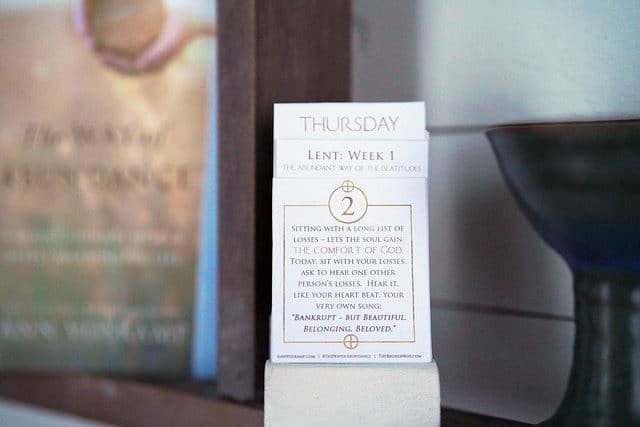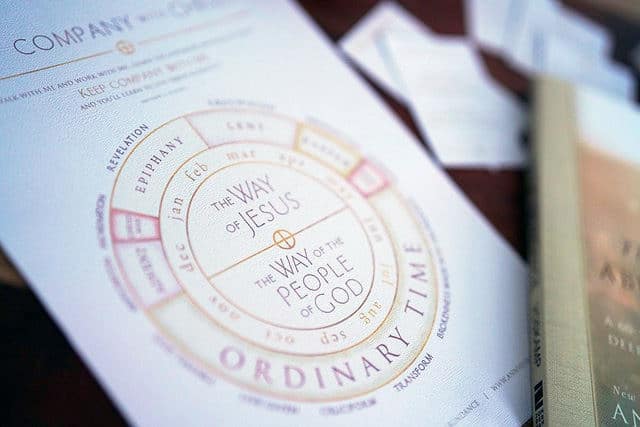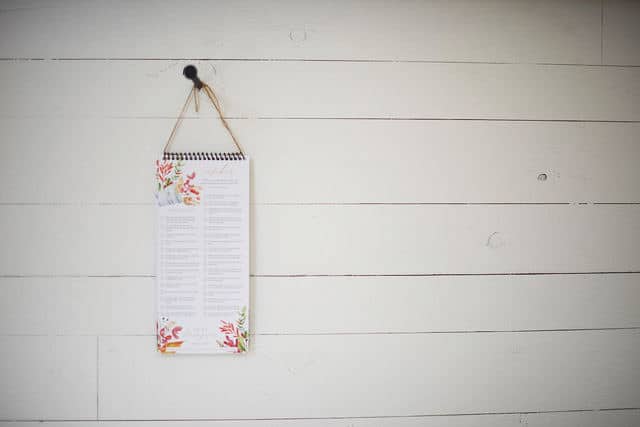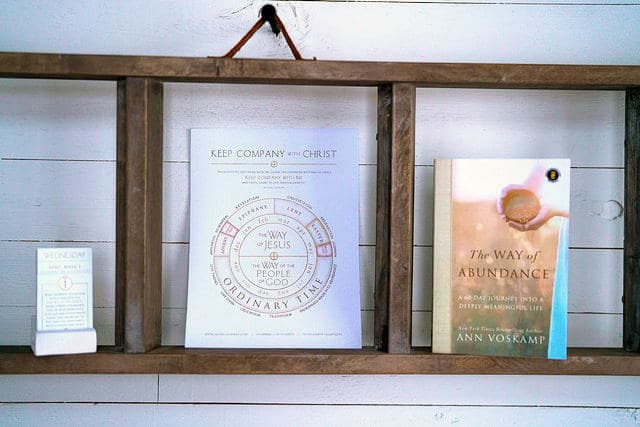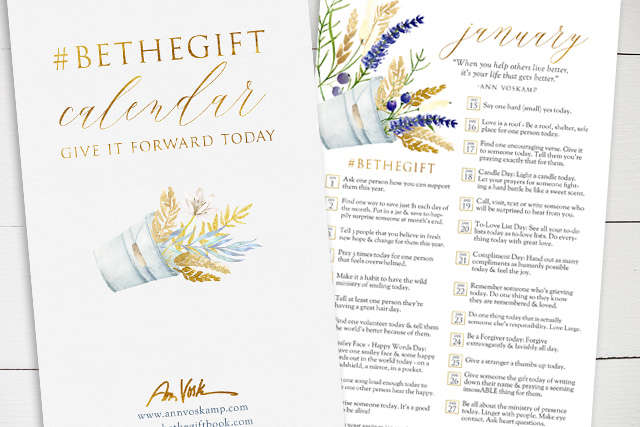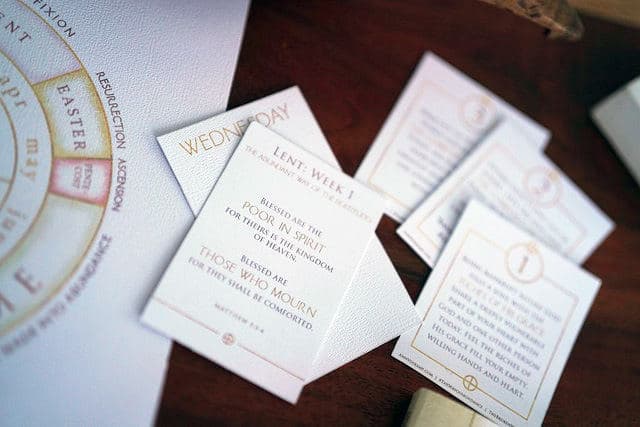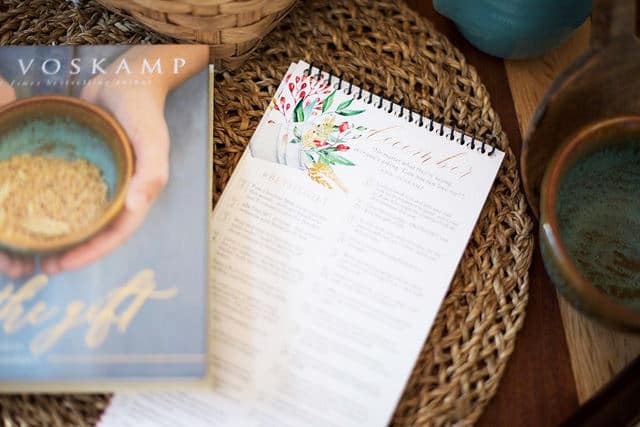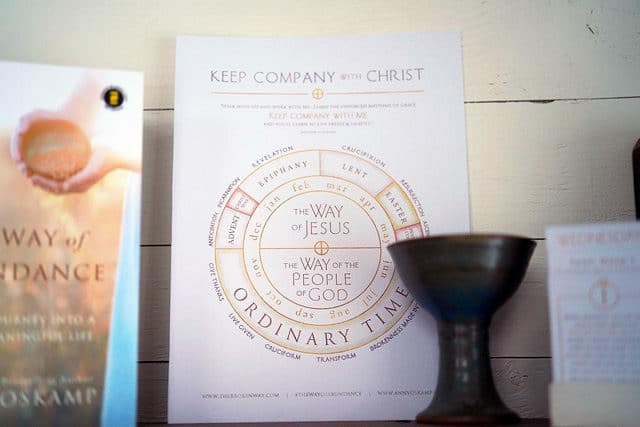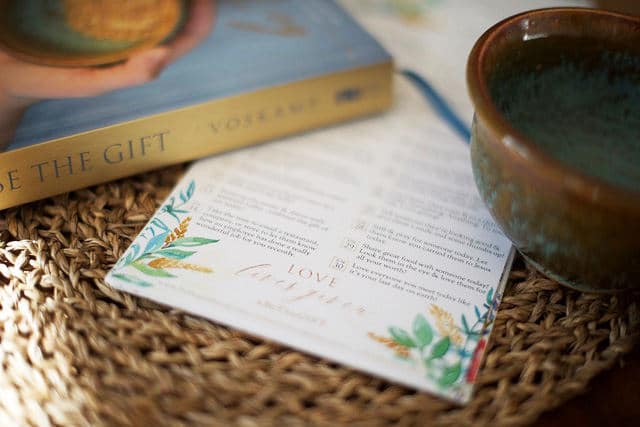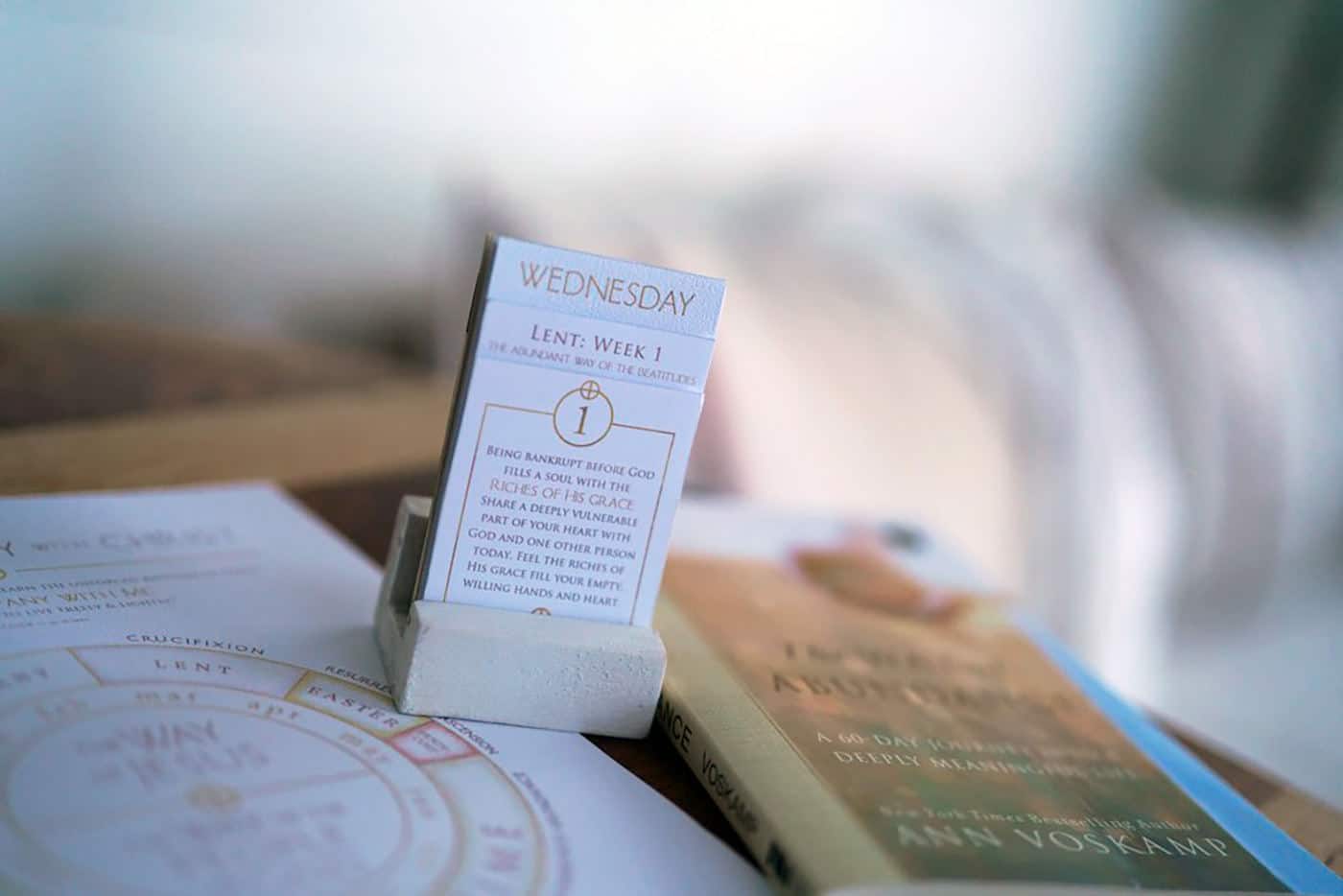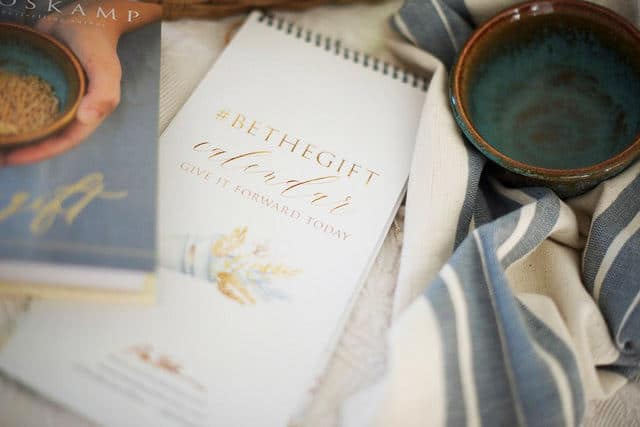 LET YOUR BROKENNESS
BE TURNED INTO ABUNDANCE
Be the Gift will give you the gift of way less stress, far more joy, & abundantly more peace & purpose
Want the gift of less stress?
It's hiding where you'd never expect it.
Want to know how your brokenness could be transformed into abundance? Tired of trite answers?
It's possible — abundant joy is always possible, especially for you.
Don't miss out on the gift of the life you've always wanted.
Featuring new stories from Ann's blog, powerful excerpts from the New York Times bestseller The Broken Way, and Ann's signature photography from her farm and family, this gorgeous book will be a profoundly meaningful and needed gift — not only to your own weary soul, but any loved one looking for the relief of a bit of beauty and abundant joy.
It also includes pages of perforated gift tags in the back to include with a meal dropped off for an ailing friend or an unexpected treat for a friendly neighbor — so you get to #beTheGIFT — and be part of changing the world — and your heart —
right where you are
.
One Thousand Gifts showed how to give thanks for the gifts from God in everyday life. The Broken Way then showed how to live given to God & the world through the brokenness of everyday life. And now Be the Gift invites you into the next step of deeper transformation, less stress, more joy and abundantly more peace & purpose.
You only get one life to love well.
Pick up this book and live the life you've longed to.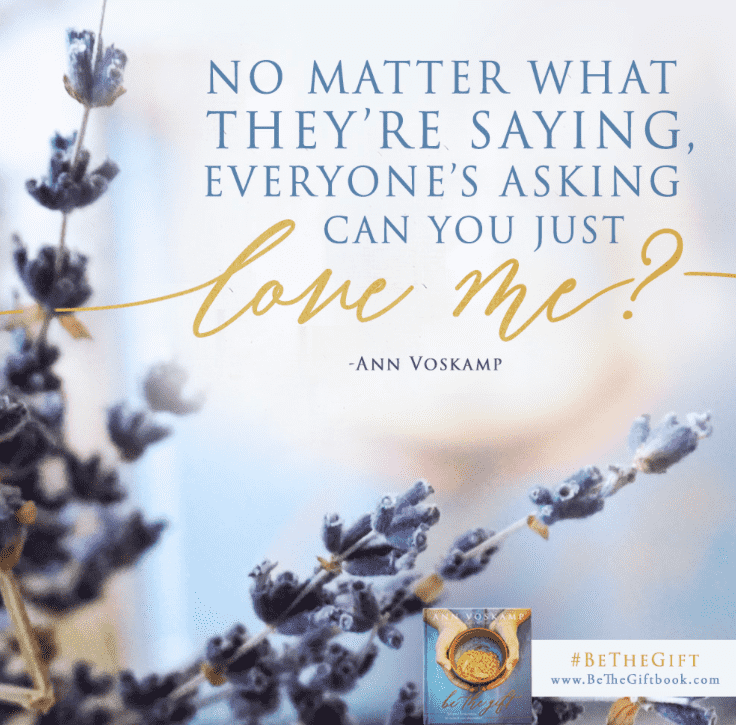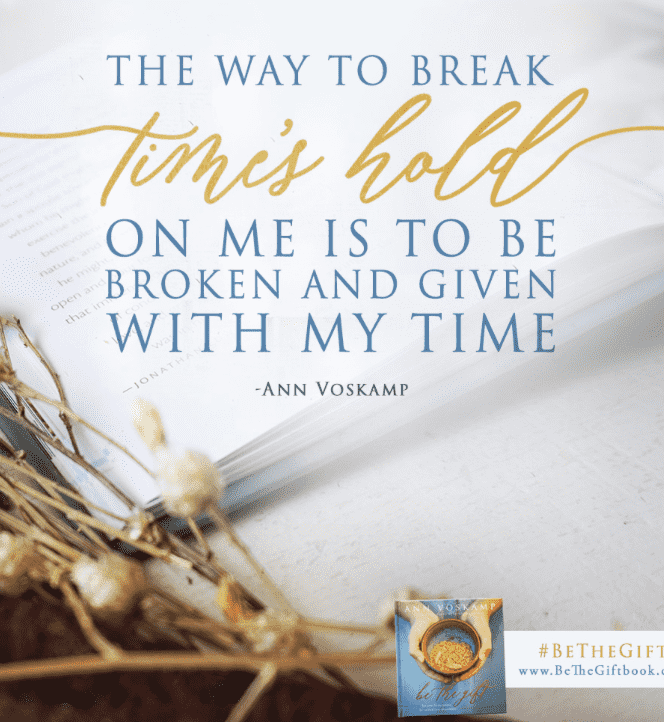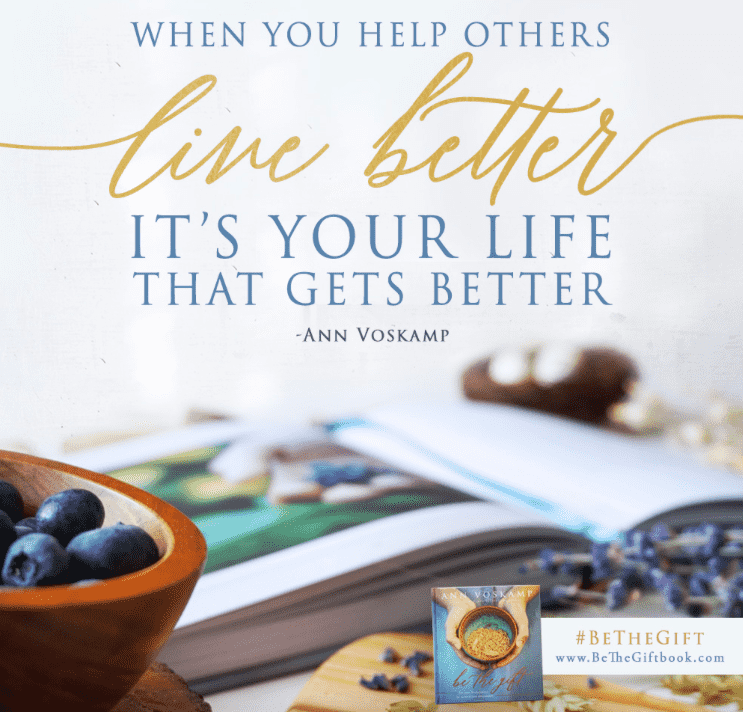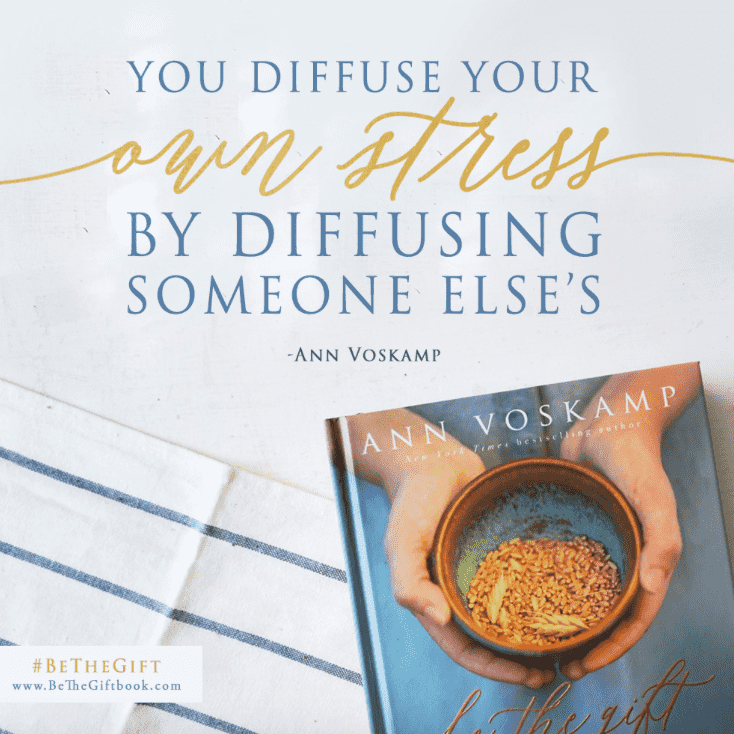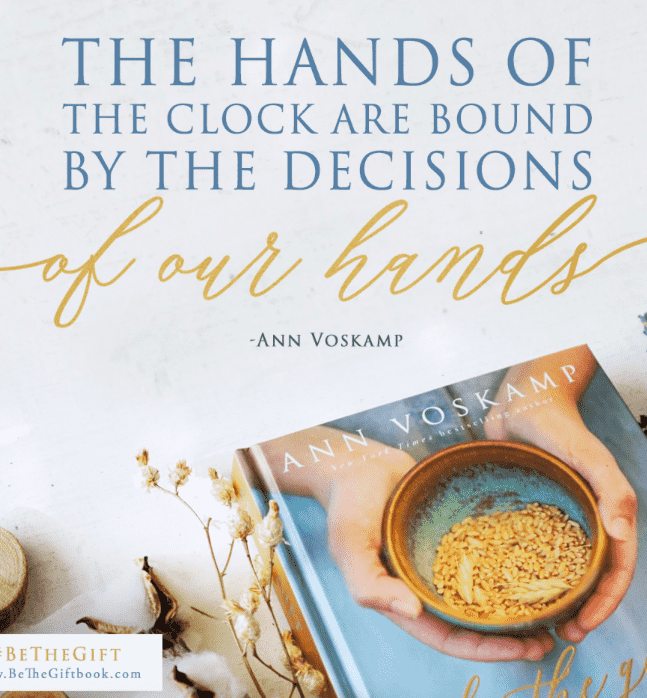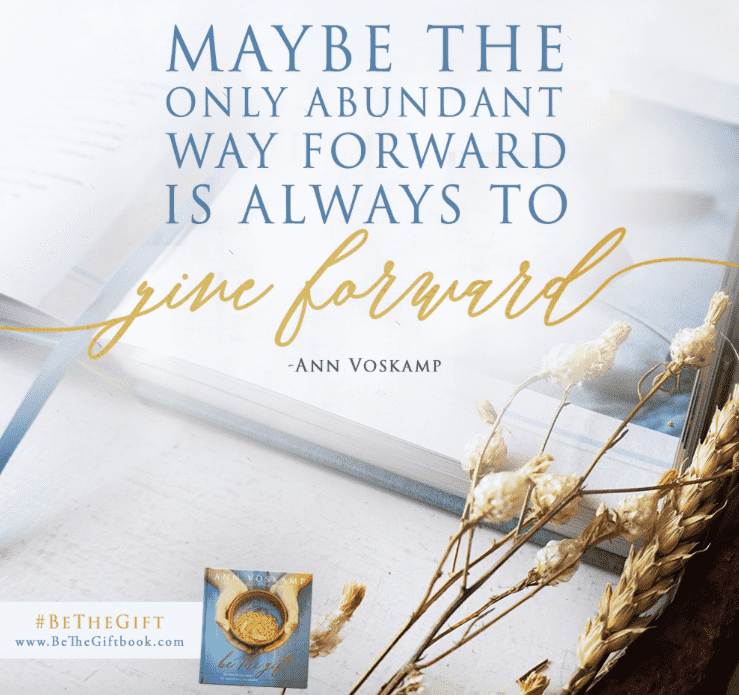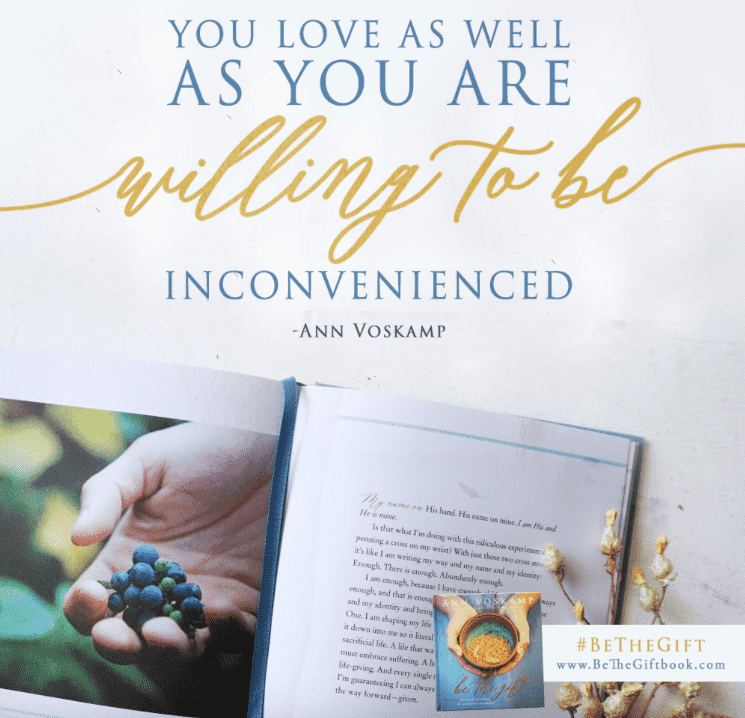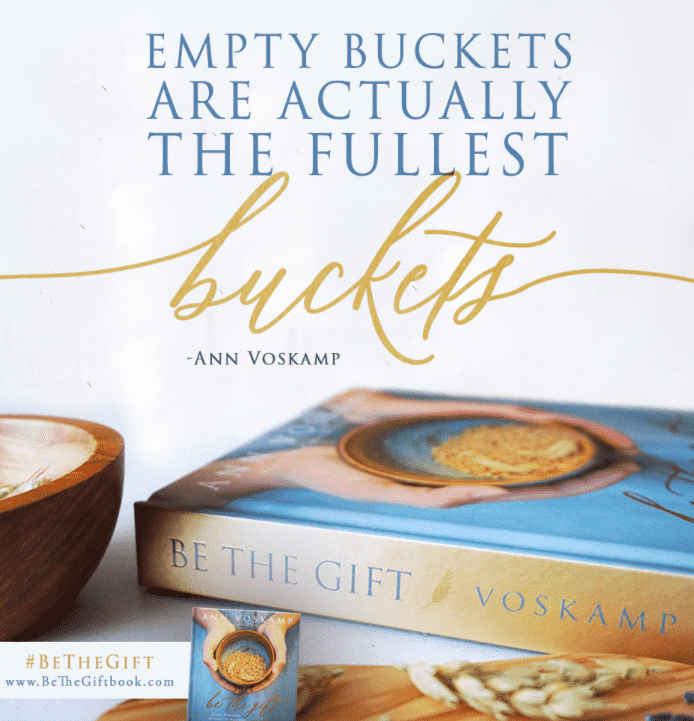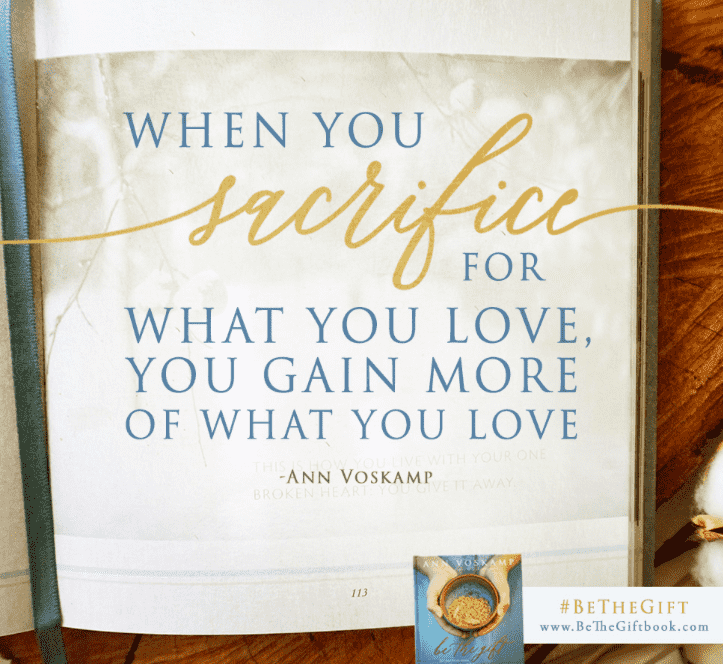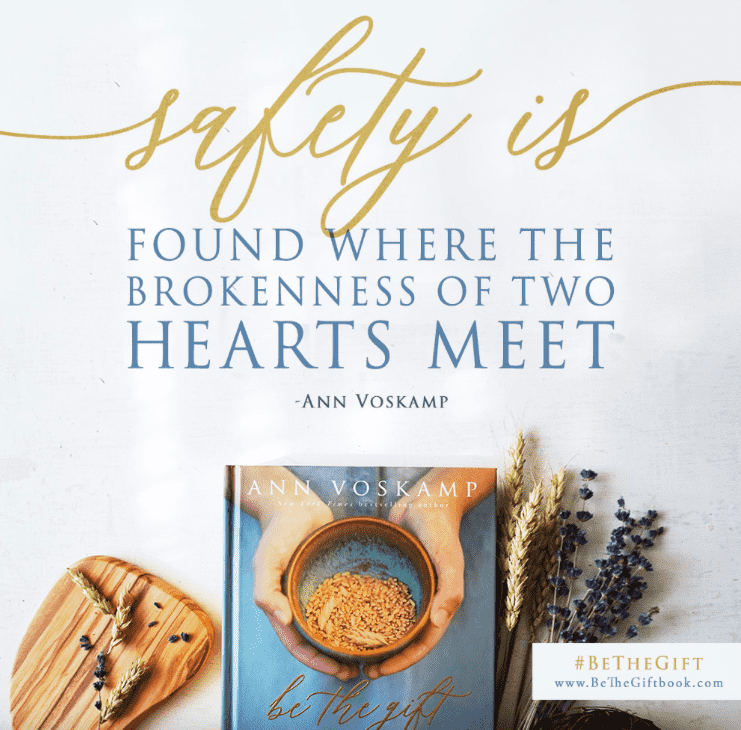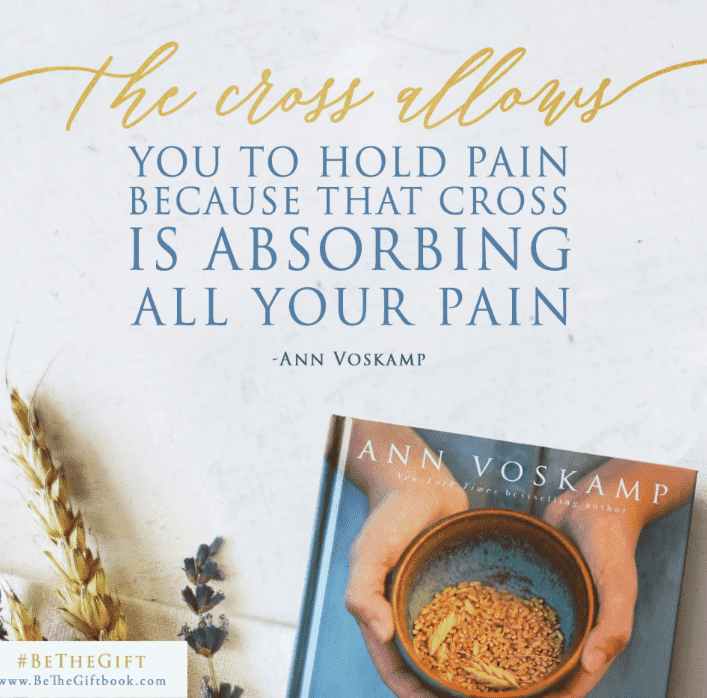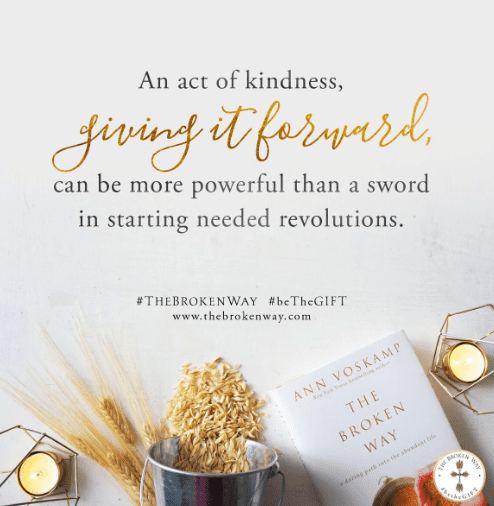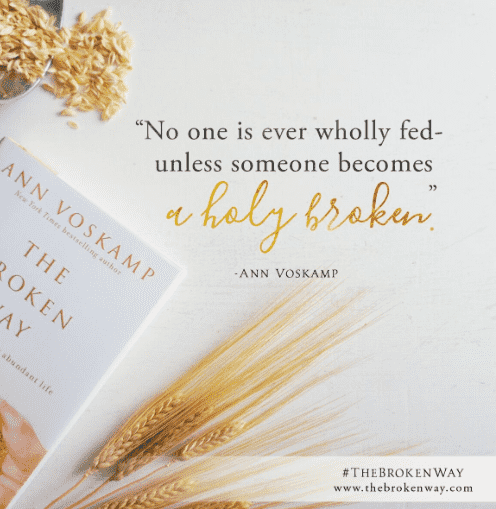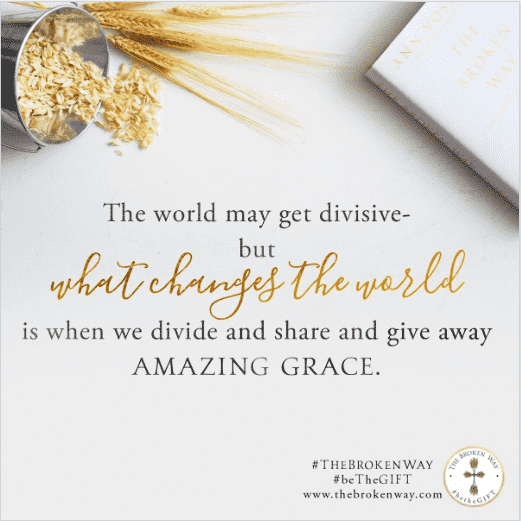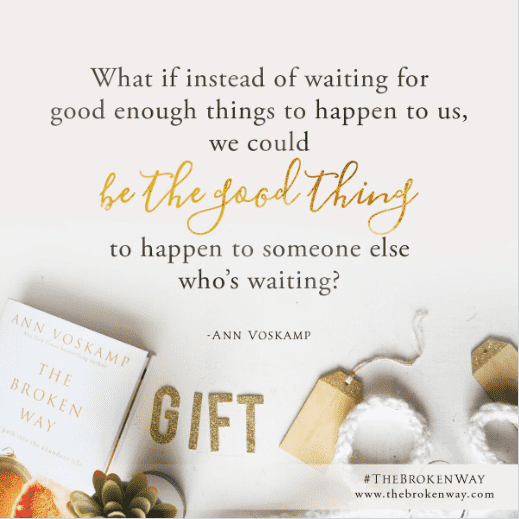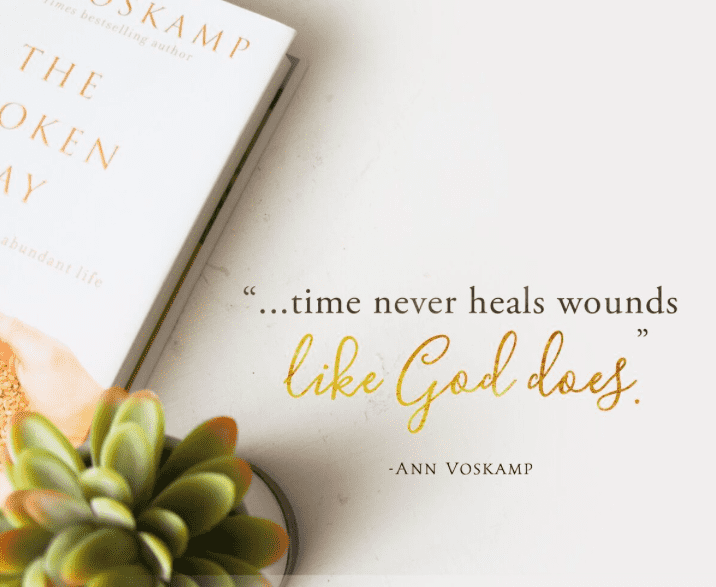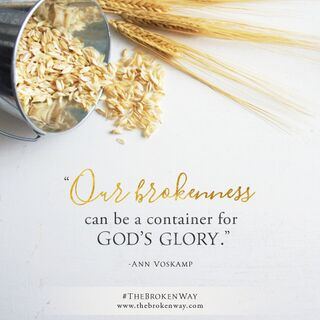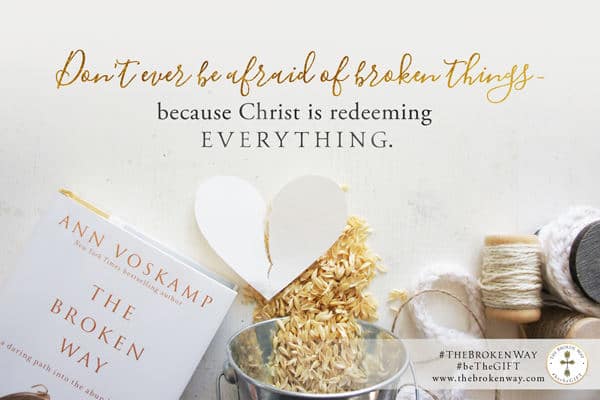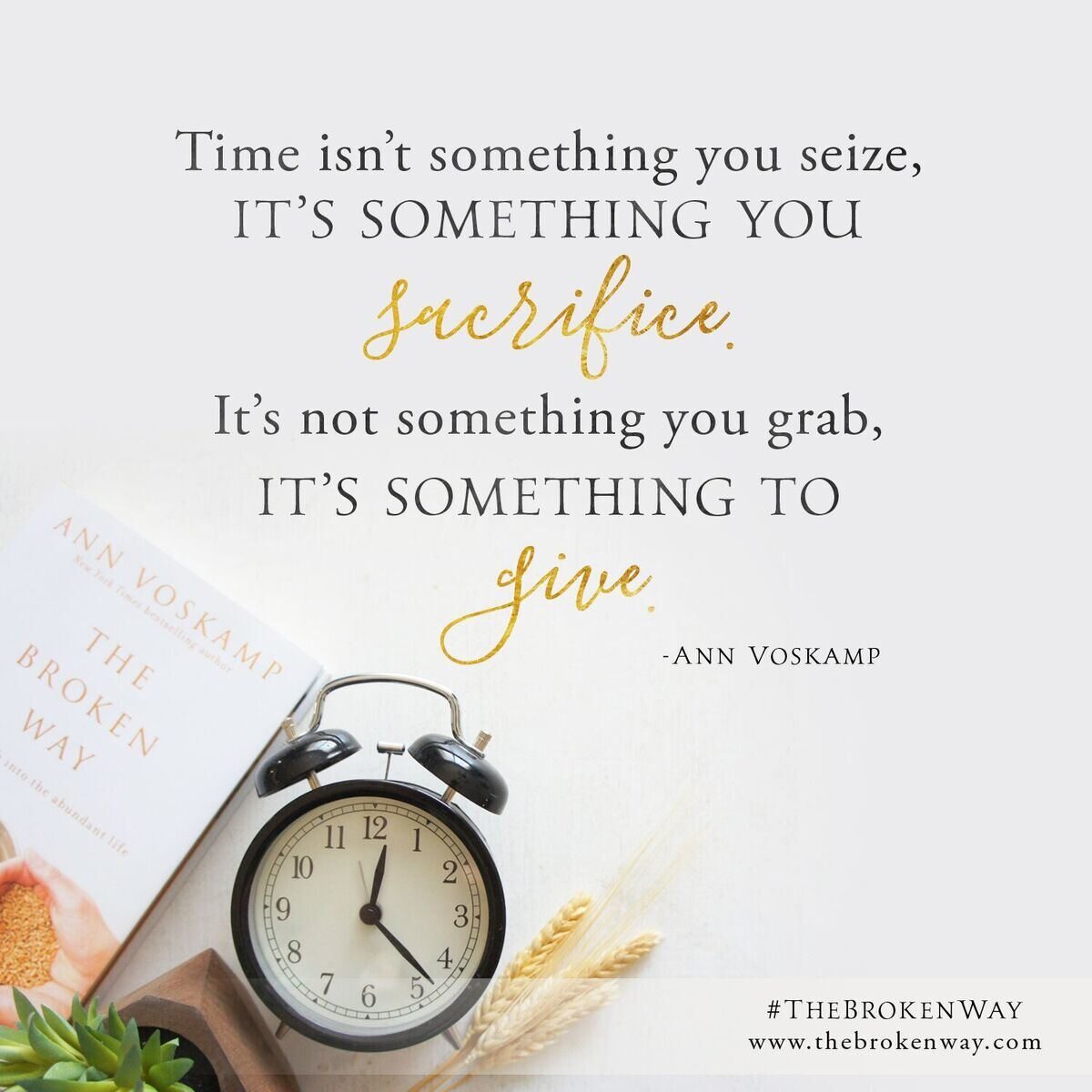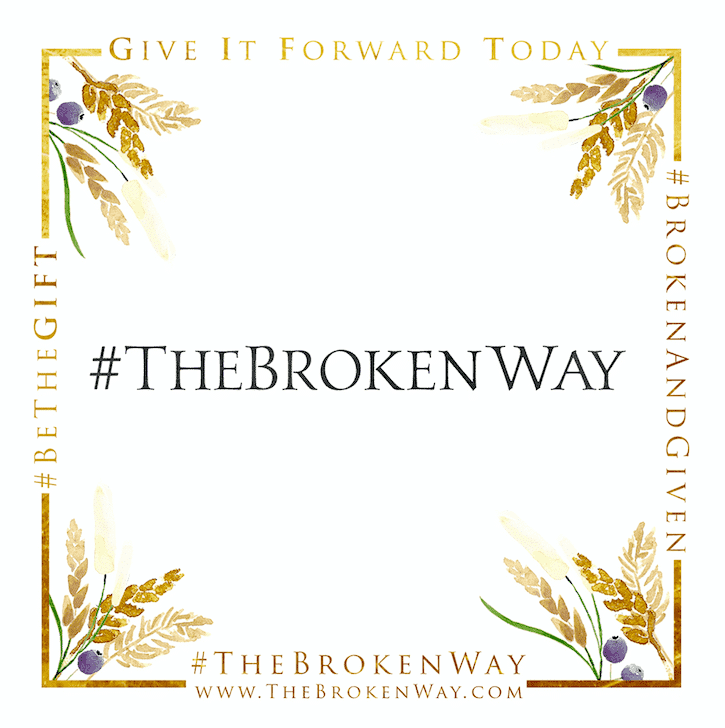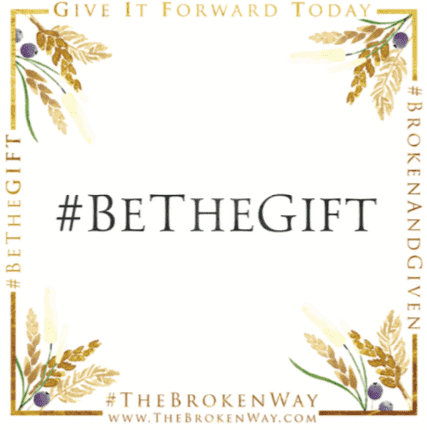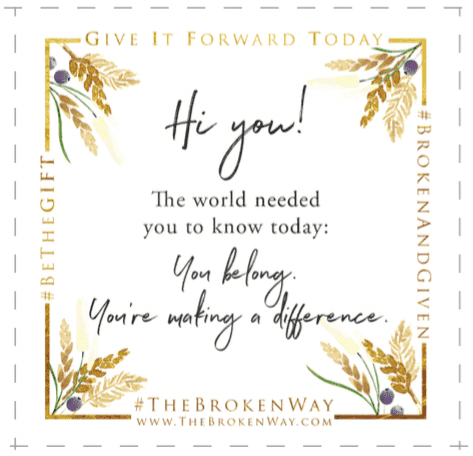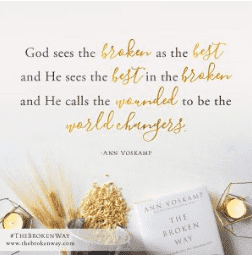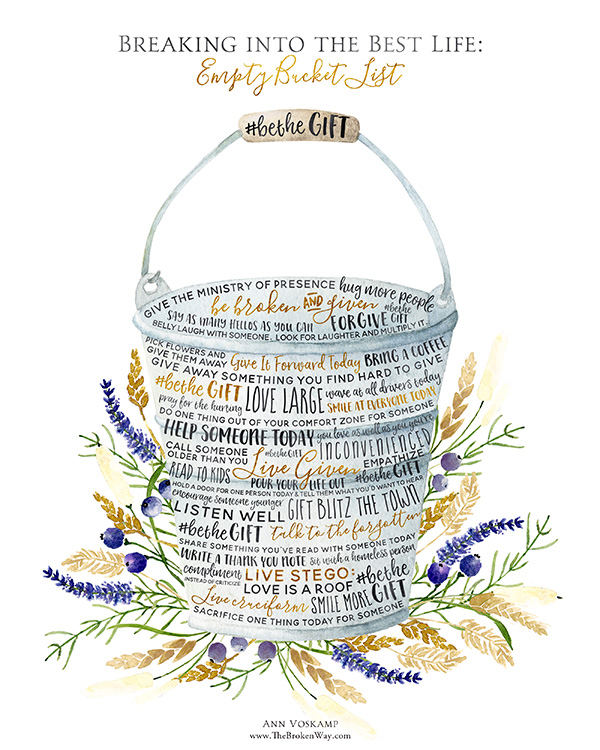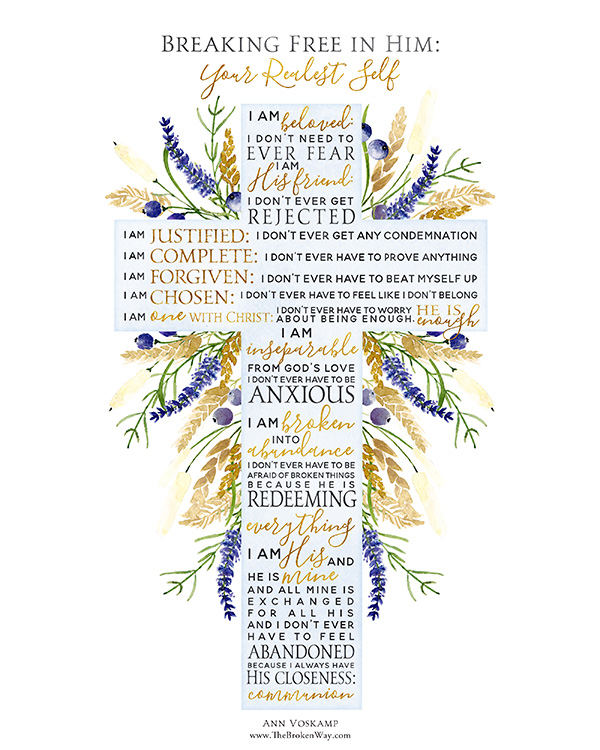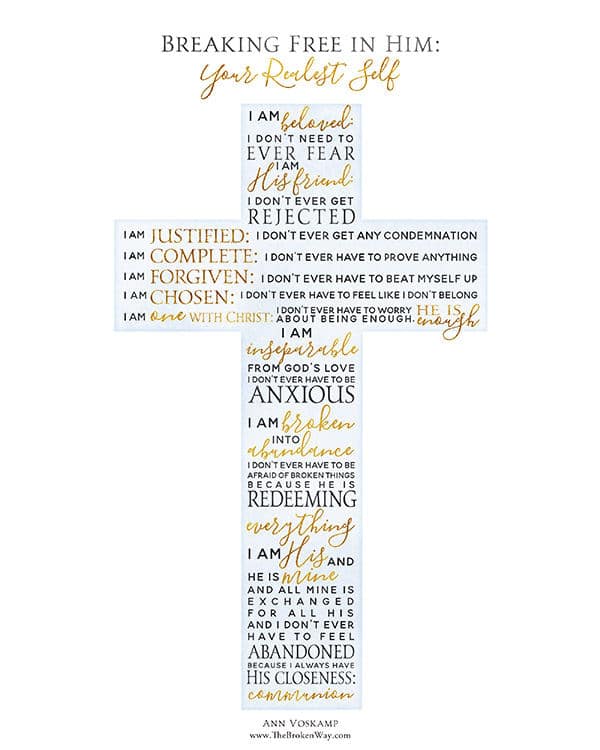 Ann Voskamp's
the wife of a farmer, mama to 7, and the author of the four New York Times bestsellers,
The Broken Way
 ,
The Greatest Gift
,
Unwrapping the Greatest Gift
, and the sixty-week New York Times bestseller
One Thousand Gifts: A Dare to Live Fully Right Where You Are
, which has sold more than one million copies and has been translated into more than twenty languages.
Named by Christianity Today as one of fifty women most shaping culture and the church today, Ann knows unspoken brokenness and big country skies and an intimacy with God that touches wounded places. Millions do life with her at her daily photographic online journal, one of the Top 10 most widely read Christian sites: annvoskamp.com