I've had dinner a few times with my friends, Seth and Amber Haines, and they are some people. Rare luminaries, is really the only way to put it. These people speak bare honest words. You can find yourself just simply wanting a whole lot more of them. In 2008, it was to be a Christmas of homemade presents, of living less into the chaotic pace of the holiday, and more into the hope. That's when an inkling of an idea emerged for Seth. "The grace of encouragement—that's what she needs," he thought. And so, Seth put out the call for a few good letters, letters that might bolster his wife Amber, who was in the throes of toddler rearing. You wouldn't believe what happened next, but hundreds of letters poured in, each conveying a simple truth—the bonds of motherhood bind us together.  So many letters that showed that no matter how many times mothers feel like they've failed, they are still doing their greatest work. It's an unspeakable grace to welcome Seth to the farm's front porch today…
The sun set over the western bank of trees, long arms stretching across the waters of a tiny pond.
Welcome, they said.
Workweek over and itching to exercise his boyish spirit, Isaac called his best friend—Tippa, the black, wire-haired mutt—and reached for his fishing rod.
Down to the water glowing orange, the moss-covered banks. Down to his sanctuary, the place of catfish, crappie, and largemouth bass. It was his place of refuge, his honey hole.
Lure to line, knot tied, Isaac rested his rod against the fence post and turned to his tackle box. He reached for split shot, some pliers, perhaps some scissors. The rod listed, fell, flipping the lure forward, barbed hook finding its way into the paw of Isaac's best friend.
Cue the ruckus.
Cue the hollering of pricked dog and frantic boy.
Cue the coveys flushing from every thicket, the buzzards circling, the wild-eyed look in every boy and beast.
Cue the melodrama reserved for writers of Southern Gothic fiction—the black shadows, the clouds, the words not fit to be mentioned in public, the portents of grim endings.
All was pandelerium on the eastern edge of the property, and by the time I made my way to braying of dog and the hollering of boy, Amber was there, bending low and telling me the hook was good and lodged in Tippa's front leg. She'd need to take the old girl to the animal hospital, she said.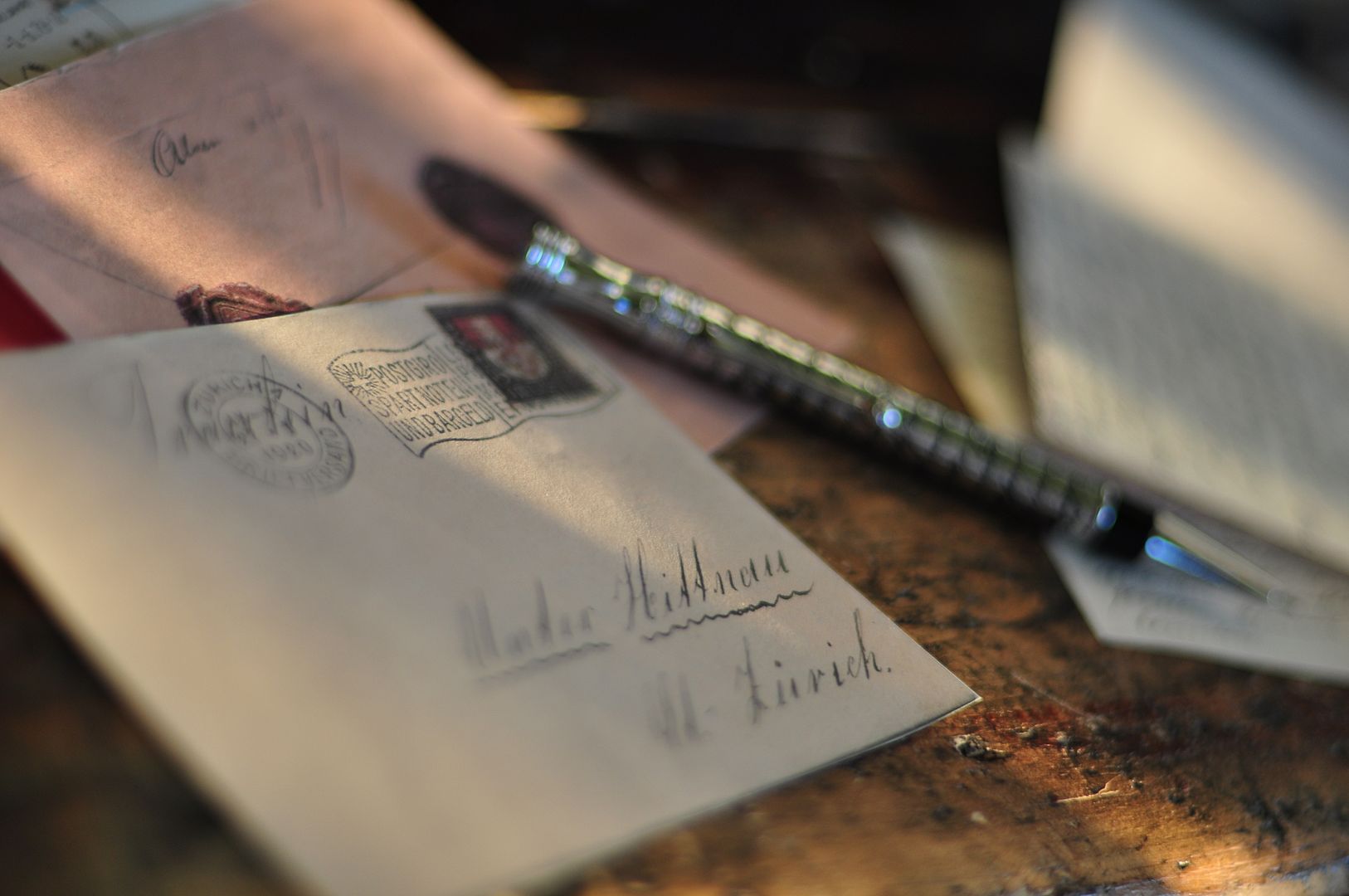 "Just let me take my mucks off first and put on some makeup."
Ian, our third-born, made his way to the commotion. Cheeks flushing, he moaned, and with hand over his mouth asked if she'd be okay. Amber hugged him, smiled, and assured him that it was only a flesh wound before making her way inside.
Isaac and I carried Tippa to the van, lifted her gently into the trunk. Beside the coloring book, the storm trooper action figure, the football—there lay Isaac's Tippa, his hook in her leg.
"I'm just so sorry," he said over and over, emotions leaking to the surface. "I didn't mean to hook her," he said.
And there was Amber, tennis-shoe clad and lip-sticked, and she hugged him. "It's okay," she said, voice like velvet. "Everything will be just fine."
The two eldest climbed into the van. "I'll see you when I see you," she said, and the van cut a trail of dust down the gravel road as they sped toward the animal clinic.
I considered her evenness as my heart butterfly-punched my chest wall.
*****
In Scripture, I've read the passages about the blessings of children.
They're great passages, sure as the sun and as believable, too.
But here's what Scripture fails to mention—children scratch, break, and hook things, which is to say they exercise our spirits. Children test our human metal, our aptitudes for peace, patience, confidence, and resolve.
In the early years of new motherhood, I watched as Amber was winded by these exercises.
We'd had three children in three years, and her days were a whirlwind of feeding, cleaning, repairing, and playtime conflict resolution. At the end of the evening, she fell into bed, worked her way to sleep as the doubts creeped — Am I doing this right? Will I ever be a good enough mother?
Others assured her, told her she was doing fine. This was the way of early motherhood, they said. You'll grow into the art and the practice. If you asked, she'd have admitted—she was not so sure.
We made Christmas presents for each other that year, opting to forgo the holiday rush with two toddlers and a newborn in tow. I considered the perfect homemade gift for Amber, one that might steel her legs in these days of early motherhood.
That's when inspiration hit—I'd collect letters of encouragement from other mothers to her.
I put out the call to friends, family members, and a few bloggers. I wondered whether this sorority of motherhood might take time to write atta-girl to a mother trying her best to survive.
I wondered and waited, but I wasn't prepared for what would happen next.
Over the next two months, hundreds of letters poured in.
Each letter represented a particular narrative, a different story.
Some stories were joyful—the happiness of new life, the beauty of raising a child to maturity.
Some stories were laden with grief—young children lost, older children estranged.
But no matter the narrative, each letter conveyed encouragement, hope, and solidarity. Each story left one resounding impression—we are all in this together.
I presented these letters to Amber Christmas day of 2008. She opened the box, pulled the letters out, and began reading them one after another.
Tears in her eyes, she read, and read, and read. You can do it, the letters said, and she believed.
*****
Eight years later, Amber called from the ward at the animal clinic. "Tippa will be fine, but they'll put her under to remove the hook," she said. "We'll be a while longer, but I've calmed the boys down. I'm taking them to dinner, maybe to Lowe's, too. I've gotten them to laugh a little. Everyone is okay."
Even now, I marvel at her even-keeled tone.
She's matriculated from the pre-school days, those days of the frantic there's-no-way-I'll-make-it-another-day.
She carries the steady wisdom that comes from cleaning cuts, mending toys, and tending to wounded animals.
She knows the trials of today will give way to tomorrow's hope.
She's lived these lessons over the last eight years. She's read the stories from other mothers, too.
Mothers—aren't they a gift?
A father, I marvel at Amber's resolve, and the resolve of the broader sorority of motherhood is just as marvelous.
The mother is sometimes the weak-kneed young one uncertain of the way forward. More often, though, she is the sure-footed, the one who knows the heart of her children as well as she knows the way to the Emergency Room or the Animal Clinic.
She is the light-carrier, the comfort-speaker, the bender of a child's imagination.
She is equal parts magician, poet, priestess, and prophet.
She knows when to mete out punishment, and when dinner and a good laugh are the best medicine. And this is the wisdom that is hard won, wisdom that is passed from mother to mother, that forms the basis of a common language—motherhood.
I've watched Amber lean into this common language; I've noticed the change that comes from mothering encouragement.
She's passed wisdom to those entering their own journeys of motherhood, too.
I see you all, mothers leaning in together. 
I hear the collective whisper—we can do it; we can do it.
This is the whisper that pushes you all, coaxes you through days of joy, days of grief,
and days that sometimes come attached with the accidental fishhook.
Seth and Amber, curators of The Mother Letters, make their home in the foothills of the Ozarks, and are the parents of four boys: Isaac, Jude, Ian, and Titus. Seth is the author of Coming Clean: A Story of Faith, which received an Award of Merit in Christianity Today's 2016 Book Awards. Amber is the author of Wild in the Hollow: On Chasing Desire & Finding the Broken Way Home. 

The Mother Letters: Sharing the Laughter, Joy, Struggles, and Hope, comprises a collection of letters from mothers across the world. Containing encouraging words and beautiful photographs, this book is perfect for Mother's Day, your next baby shower, or your bedside table.  A really beautiful lifeline that you will return to again and again.
[ Our humble thanks to Baker Publishing for their partnership in today's devotion ]