This is how I woke up on a Friday in June — woke in all the ways.
"Girl! Did you see?! The word that was the winning word!  That word that you wrote a whole book about! KOINONIA!"
Like all the caps lock in the world might just lock our focus on that word of capital importance —  if you don't want to miss your one blooming life.
"The national spelling bee! Did you see? The spelling bee was won with the word 'koinonia'!"
Like the nectar sweet had been drank right out of life and there was buzz about that mystery word that is honey to the soul, to all meaning that matters.
So, this is how it began: Apparently the national spelling bee was won with that one word koinonia, that one word that makes sense of everything, that word that decodes the whole of a life — if your moments know how to spell out their meaning.
Then I went to the garden and this is what I did: I picked peonies, all the peonies, in shades of pink and and magenta and cloud white, because, true, there were a million other things to do, but this is the one time of year that the peonies come, and you have to pay attention and make space for the gathering or you can miss out on your life's union with holy beauty.
I took her with me, our littlest, and she stood with the long grasses touching her bare legs, and I passed to her each picked peony and she gathered in her arms each slender stem I had found, shared, and passed, and she kept reaching out with her little hand and I kept reaching mine toward her.
And the peonies passed between us like a fragrant communion.
Her fingers touching mine with each passing, she kept murmuring: Yes… yes… yes.
And I nodded — because I had no idea what was coming.
Bees droned. Dozed.
And I woke.
Because before nightfall I would get the call that my mother's mother had inhaled her last breath and lay dead under a thin sheet in a bed 7 hours to the west.
I would take peonies to my mother. Who lay in her own bed, bedridden with an arthritis-exploded knee that screamed with every movement, swallowing down morphine every three hours to fight back the snarling pain. And I would sit with her, holding her wrinkled, silk-soft hand, and bear witness to her soundless grief sliding down her cheeks for her own mother now gone — and how her own physical agony paralyzed her from going to her own mama before she passed through.
I would tell her that: Souls never pass away — souls only pass through. We never pass away from living — but we pass through this life to living forever.
And this life, as we pass through, is about passing everything on, passing grace around, passing the peace, the courage, the vulnerability, the intimacy, passing everything on.
"And they devoted themselves to the apostles' teaching and the fellowship (koinonia), to the breaking of bread and the prayers. All the believers were together and had everything in common." Acts 2:42, 44
Koinonia, referenced 19 times in the New Testament, is about the Sharers and the Givers, the Participants and the Partakers and the Passers — about living in communion.
Life never passes us by — when we keep passing everything on.
In passing joy on — real joy never passes over us.
Yes… yes… yes.
And Mama pats the back of my hand, and there's a tender kindness that passes between us — and everywhere there is sharing, there is communion.
And it was in that moment, between heaven and earth, between our passing it all on and all our passing through — it was in that moment, that it felt like the code for being a human being just got cracked, just got spelled out.
Koinonia is a sharing of everything — and finding out that sharing is everything.
Koinonia is the communion of sinners and saints, it is the partaking in suffering, in beauty, in breathing, in being, with another human being.
Koinonia is the intimacy of living given to another —  and being fulfilled by the givenness of one another.
The aunts would call many times and we would struggle to make arrangements for my Grandmother's funeral when we couldn't arrange my own mother in any chair or bed to keep the searing pain at bay for a few minutes, let alone the necessary hours and hours for the travel back to Old Chelsea and the hills of Gatineau for the final resting place of Granny's earthly tent.
I would make food and bring it to Mama in bed. Unless we take the time to share life with each other, we miss out on our share of real life.
We would pass aged photographs between our fingers, old memories around the room. I would keep cutting peonies from the garden, keep passing peonies around, some in this or that room, some to my sister, my mama, some to a childhood friend moving away.
And I would watch our oldest girl sit for hours with her grandmother, caring for her in the relentless pain — both knee and heart — waiting as long as it took till there was a sharing of real and vulnerable — and grieving — hearts. For the last week, still, I keep witnessing my daughter and mother's brave communion.
We are all the fellowship of the broken. 
And koinonia is not only supposed to characterize the whole church — koinonia is supposed to be who we are — our whole character: Sharing in the life and suffering of Christ — and sharing in the life and suffering of His people.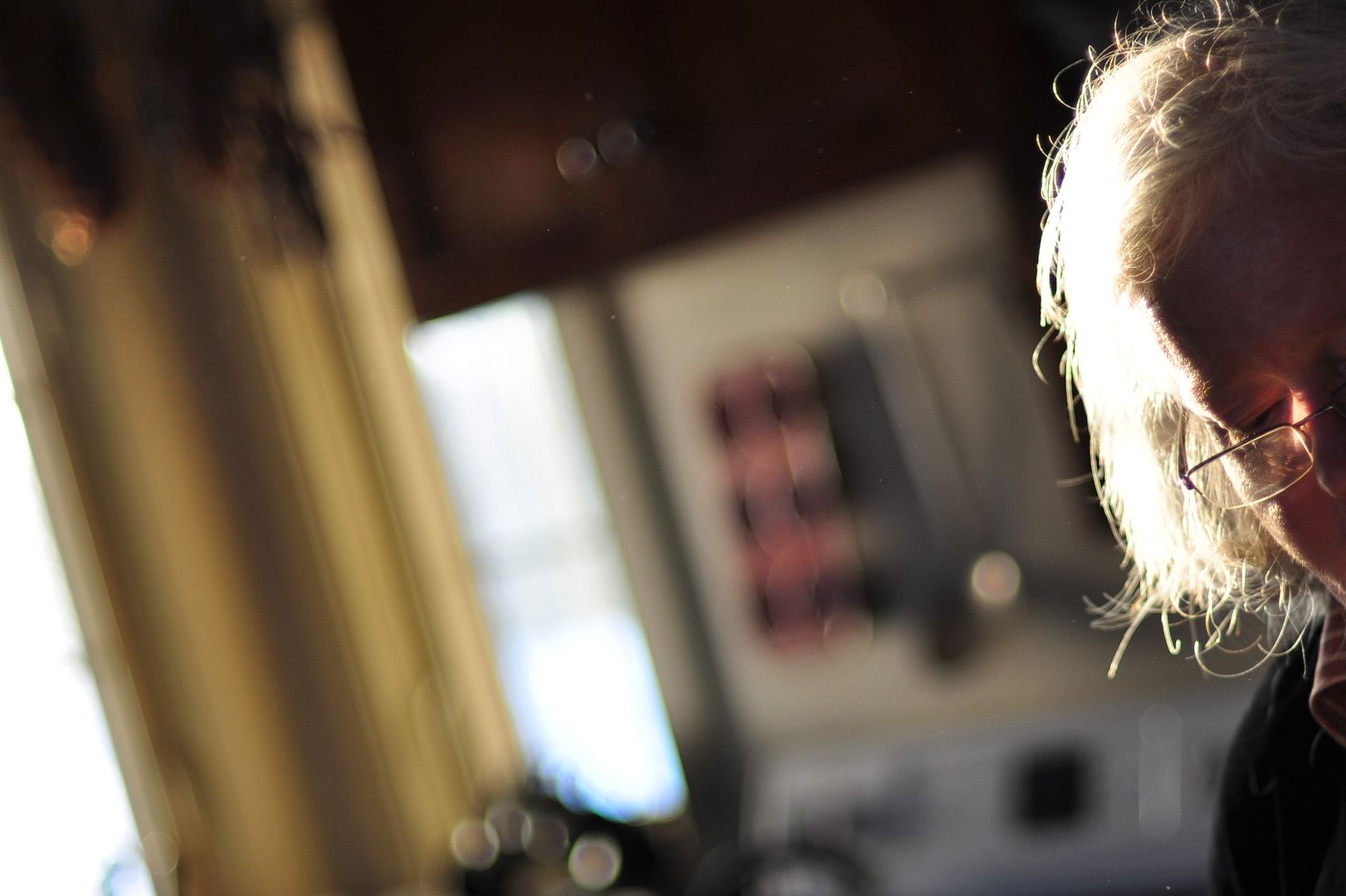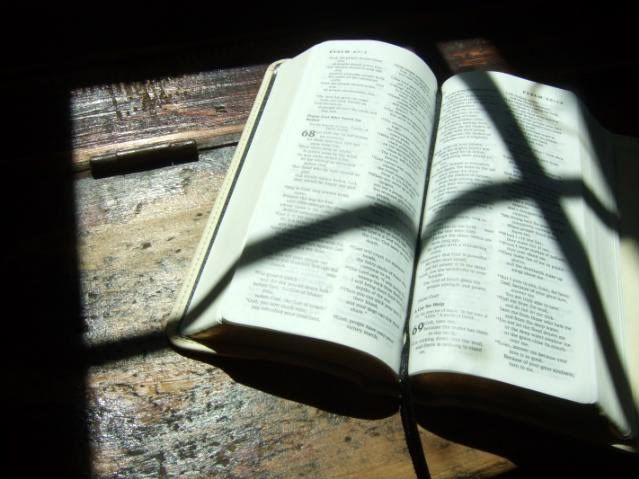 And, I would taste it in the passing of these moments between us: koinonia is the communion we are starved for, the connection we never stop hungering for, the intimate and honest sharing of the whole of our being — only to find ourselves being nourished in the giving and sharing of our bare hearts in safe places with safe people.
When I sit beside my Mama after my Granny's funeral, a funeral we watched hand in hand from hours away, watched the casket and almost ten decades of my mother's mother's life roll out and into the hearse, my mama's hand squeezed mine and I kept trying to memorize her face before it's too late and this is how all the real world buzzes with the meaning of being:
Real life is relationship: relationship with God and with people.
Fellowship and Relationship are the only way we navigate the waters of life.
When your life spells out koinonia, your life writes out joy anywhere.
Yes…. Yes… yes…
Koinonia is all I want to make my whole life practice forever, this passing and sharing and giving and fellowship and communion.
Koinonia is the only word our moments need to spell.
Unless we take the time to share life with each other — we miss out on our share of real life.
After my grandmother's passing through in early June, after I keep returning to sit with my own mother, after I pass through the door right here — I keep thinking…
How the fragrance of peonies can linger long after the petals fade.
When your life spells out koinonia, your life writes out joy anywhere.

And maybe what we want more than anything is to spell out the real meaning of life — the abundant life. 

Maybe, more than anything, we have figure out how to make all the moments of our life spell koinonia. 

Because? Fellowship and Relationship is the only way navigate the waters of life.

Decode your life — and learn how to make your life spell koinonia by daring to take the Broken Way.

Or pick up DaySpring's  Broken Way perpetual calendar  — and  take this year-long, daily journey with us, and maybe...just maybe, discover the key you've been missing.