This is a season for the soul, this is our time for love, especially when hearts are breaking.
In Walmart yesterday, there were farmers in their beat up hats and old boots, clustered in front of that rack of Hallmark cards, their worn hands thumbing through the glossy hearts, looking for a string of words that spoke their own hearts of few words.
I watched them all for a while from the end of the art supply aisle. Scruffy and grease-lined hands, taller and not-so-tall, faded Wranglers and Levis, they all look like a circle of stillness, searching for ways to speak their depth.
Still waters always run deep.
You can see it etched on their faces, in their kind and seeking eyes: Those of few words, may feel the most love. I can tell that their wise farm wives already know it:
Love defies measurement in words, in flowers or cards, and love defies being quantified by a holiday, or a good day, or a bad day.
Love is immeasurable and incomparable and incalculable. Because God is love and He is infinite and cannot be compared or measured or boxed — then how could we ever compare, measure or box up love?
Trying to measure love is like trying to determine inches of the universe and comparing one love to another is like pitting stars against each other instead of letting each simply blaze through the dark.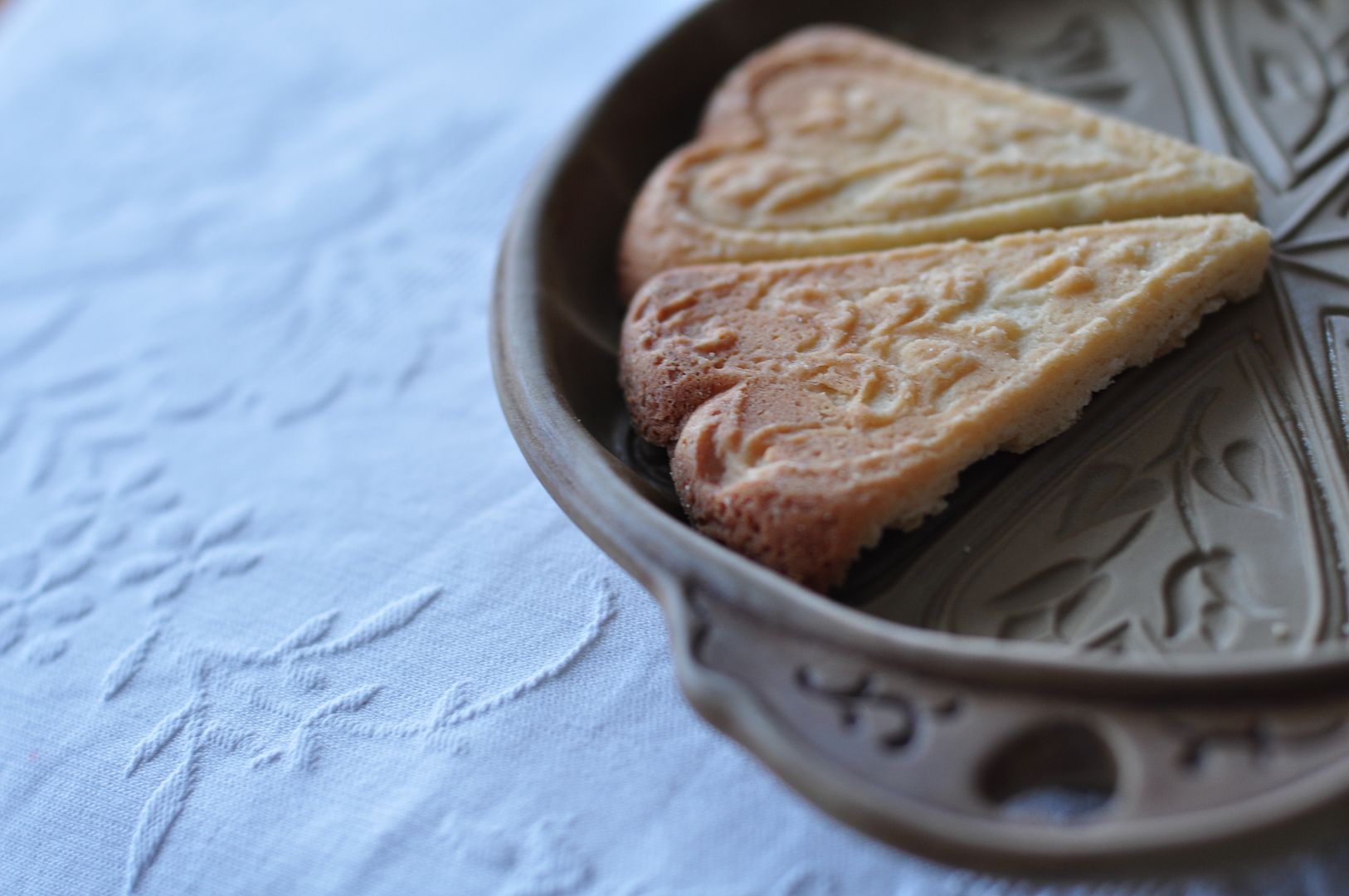 In the next aisle over, a bonneted Mennonite woman is looking for just the right box of chocolates. Her and I both end up choosing the same heart shape one, shyly smile at each other. Love doesn't have to take the same shape to form us like Christ.
Early Valentine's morning, I can hear the cutlery in the kitchen, and he's putting away clean dishes and I smile in the bedroom and I feel serenaded by the spooning of spoons and love isn't so much about what you give — but that you live given.
When he scoops up our baby girl still in her pajamas and flies her over his head through the house, and she laughs like music cascading down over all of us, he's the one who looks like an everyday superhero to me.
Old and boring love, it bores deep wells of joy into the every day so all is well — and the abundant life is found in the tender grace and givenness of every day life.
He holds my hand at the table, and Baby Girl laces her fingers through my other hand, and all the kids bow their heads and we remember where we are and who we are.
After his prayer, I murmur it to him, to all of us: "Blessed Lent and Happy Valentine's Day — which is kinda saying the same thing?"
The calendar this year, the two coinciding dates, speaks of cosmic things.
When the day that ash crosses are brushed on our foreheads, intersects with the day we hand out hearts, something seems right with time and calendars and the universe.
Those who feel lonely and lost and long forgotten, get to feel the fullness of the only Love who has ever loved them to death, and back to the realest life, the Love who woos and heals wounds, who whispers Beloved and Bride, whose passion proves even we are worthy of being loved beyond this world.
Alone or not alone, we all know a kind of loneliness that leaves us clinging to His love alone.
Today, we are literal crosses and hearts today, all dust and love, and there it is and the visual is everywhere:
We are not for long, and we are what we long for, we are but dust and we are but our hearts, we are a vapor and we become what we come to love. Love Him most and we who are a vapor become a fragrance of praise that will last for all of forever.
I pass out hearts around the table and our tribe of crazy kids are bickering and nothing can extinguish this holy burn. This is a season to intimately seek Christ, who is the lover of our souls.
Everywhere, Jesus is begging, "Be Mine."
We are but dust — and now is our time to love. To me, all the kids look like moving mirages around the table, here and gone. My heart beats the rhythms of my days: There is only so much time to love, to live given, to live without regrets, to live a meaningful life. I will light candles and clear the table and put in another load of laundry and now is our time and don't let anyone tell you that abundance can't meet you in the midst of brokenness.
The meaningful life is hiding in the given life — and the abundant life is found in finding that Jesus is abundantly enough.
And when Valentine's Day with its hearts, meets Ash Wednesday with its cross, you can hear the ways of God ask:
"There is Self-Gratification Love — and Given Love.
One will leave you empty and one will abundantly fill you. Will you be Mine — and love My abundant way? Love lives given."
My own busted and broken heart can testify:
The thief of the abundant life is self-gratification.
Didn't St. Valentine's love reach such depths that he gave his life?
Passionate love always pays a price. To love is to suffer — look at any mother. Look at your heavenly Father.
Passion literally means to suffer. Love is always simply choosing: Who am I willing to suffer for?
Real love always really leads to death — death of self and death of the loved one — and then real love always goes on forever and ever without end.
The kids unwrap their small Valentine's and maybe this is a season for the soul, a time for love because maybe, as Lent literally is an old word about lengthening, about spring— this is a season of more, a season of growth. Maybe this:
Lent is about lengthening our love.
Ultimately, this Lenten spring season of growth — is a season of abundance: Abundant repentance, abundant love, abundant grace— an abundance of God. Maybe this is a season to live the abundant, cruciform way of The Beatitudes, to memorize The Beatitudes by heart, so this Way of Abundance is what the heart knows by heart.
This is the abundant way of Jesus that my heart aches for most— my own valentine to Him, my answer of yes to His open-armed beckoning, "Be Mine."
And to a gathered bunch of humble farmers in Walmart, trying to stammer out their love, and the busted and grieving in the streets, cross ashes smudged on their foreheads, tears streaming, and the old and practiced grace of scarred people holding on to each other, it is all the same for all of us:
The greatest kind of love is not running happily ever after into the sunset, but setting aside self, and laying down your life. This means the greatest love can happen in the smallest places.
You don't need someone else to make your life a great romance — you need to only lay down your life for Someone.
And the Romance of Grace is the greatest romance we could ever know.
The way of abundant love beckons us all.
Free for you

Just let us know right here, about your pre-Order of The Abundant Way, a 60-Day Journey into a Deeply Meaningful Life — and we will slip these 2 unique calendars, (and the bonuse 12 Month Intentional Acts of Givenness "Be The GIFT" calendar) into your inbox for your own journey into a deeply meaningful life.