I really couldn't love this woman more – Liz Curtis Higgs, a humble, wise author of 37 books, is one of my soul sisters. Together we've memorized Scripture, celebrated Christmas at the Farm, wandered Shaker Village in Kentucky, and text prayers back and forth for each other through the week. Author of the bestsellers Bad Girls of the Bible, The Girl's Still Got It, and The Women of Christmas, Liz has presented more than 1,700 inspirational programs in all 50 United States and 15 foreign countries — but she's about as down to earth and warm and happiest grace as it gets. I just love her, and love her for coming by today. Have a seat on the farm's front porch with us?
guest post by Liz Curtis Higgs 
We were in the middle of a difficult holiday season, and joy was in short supply.
My father-in-law had died of cancer the Saturday before Thanksgiving, so our family gatherings were noticeably smaller and definitely sadder.
For New Year's Eve, everybody wanted homemade lasagna. My cooking skills are limited, but I can usually manage to layer pasta, ricotta cheese, and tomato sauce in a baking dish without mishap.
However, I'd never made two dishes at once—one for the meat lovers and one for the vegetarians in the family. When I reached for some wax paper so I could lay out the freshly cooked pasta to cool, I found to my dismay that the box was empty.
"Just leave the pasta in the hot water," my Food-Network-loving son suggested. "Maybe add a little oil to keep it from sticking together."
The first dish came together easily enough.
But when I started on the second, the slippery, overcooked pasta came out of the water, not in long, ruffled strips, but in oddly shaped hunks.
By the time I finished, my veggie lasagna looked like something a five-year-old would make with modeling clay.
Did I burst into tears? I did not. I burst out laughing.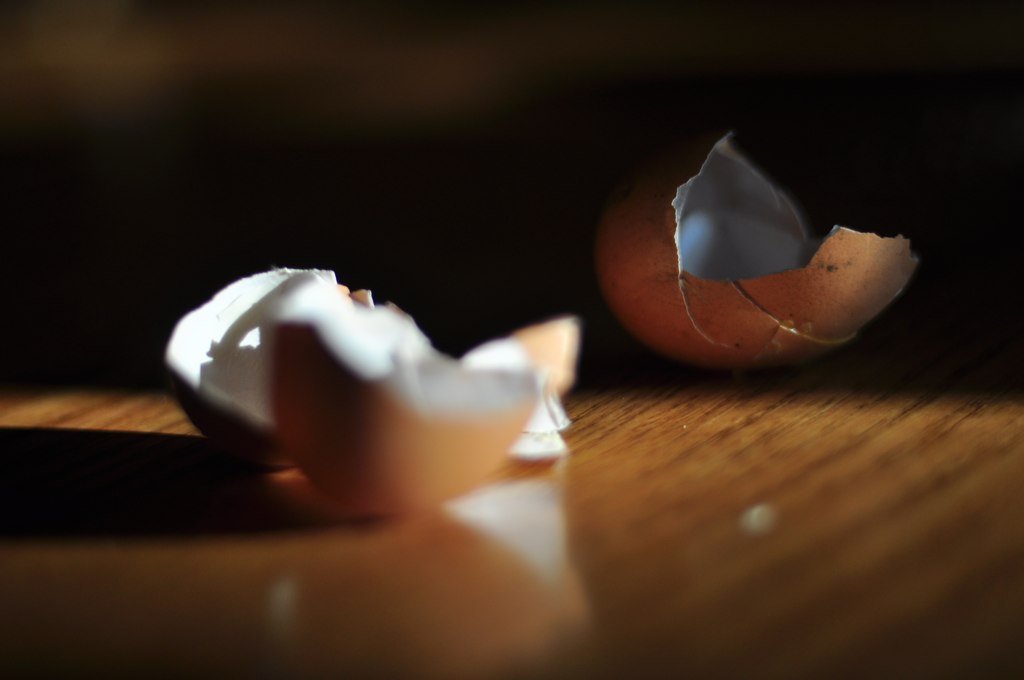 Soon I was laughing so hard I had to sit down.
My family, who'd wandered off to admire the Christmas tree, came back into the kitchen. "Mom? Are you all right?"
I was howling by this point, tears streaming down my face. When they saw the lasagna, they understood. Sort of.
All I know is, I hadn't carried on like that in weeks. Months. My father-in-law would have loved it.
And this verse from Proverbs is the absolute truth.
"A cheerful heart is good medicine…" Proverbs 17:22
Like an invisible vitamin, cheerfulness "works healing" (AMPC) in your body until at last "you feel good" (CEV). The "curative balm" (VOICE) that happiness provides isn't your imagination working overtime. It's the Lord working full-time. It's the Great Physician providing gehah—in Hebrew, "a healing, a cure."
The benefits of being joyful are countless. Your blood pressure goes down, your ability to fight infection goes up, and the face you present to the world has fewer frown lines.
Alas, what happens when we lose our joy is another story, as the rest of the verse tells us.
"…but a crushed spirit…" Proverbs 17:22
Can you feel the weight of it pressing on your heart? When our spirits are crushed, our eyes give us away. Even if we're smiling, people can see the pain and sadness inside. There's a lack of sparkle, a dullness in our gaze. Despite our best efforts, "sorrow" (ERV) can't be hidden, and a "broken spirit" (ASV) can't be easily mended with a word or two.
"Lighten up!" people tell us. "Snap out of it!" These are not helpful comments for someone with "a downcast spirit" (LEB). For those of us who feel "gloomy all the time" (GNT), it takes more than a funny story, a humorous cartoon, or a clever one-liner to bring back the joy.
"…dries up the bones." Proverbs 17:22
In Hebrew yabesh means "withered." A perfect description for how genuine depression makes you feel. It's "a disease" (ERV) that "dries you up" (NIrV), that "drains your strength" (EXB) until "you hurt all over" (CEV) and are left "bone-tired" (MSG).
Depression is one of the Enemy's favorite weapons. The debilitation is physical, mental, emotional, biological, spiritual, chemical, and very real.
Is there any hope? Absolutely.
If you or someone you love suffers from depression, you are not alone.
Your loving Savior can help you take back your life. He may use counselors or physicians or medicines to do so, but you can be sure the healing comes from Him.
A few Aprils ago I was diagnosed with clinical depression. Ever-joyful Lizzie, who has loved Jesus for more than three decades? Yes. Why mention it here? Because if my admission gives you the courage to seek professional help, then praise God.
I will leave any additional advice to those who are qualified to give it, but may I just say there is zero shame in taking an antidepressant. It's not a crutch for weak people.
And it doesn't mean you don't trust God. If your body needs more serotonin, then swallow your pride and swallow the pill your doctor prescribes for you.
Don't let the fear of "What will people think?" keep you from getting the help you need.
When our minds and bodies are no longer fighting against us, then joy has a chance to settle into our bones and begin the healing process.
True joy is knowing God and being known by Him.
True joy is surrendering to His will  —
and letting Him use any means He chooses to rescue us from darkness and bring us into the light.
 

Liz Curtis Higgs has one goal: to help people embrace the grace of God with joy and abandon. She's the author of 37 books with 4.6 million copies in print, including Bad Girls of the Bible, The Women of Christmas, and her latest, 31 Proverbs to Light Your Path.

Maybe you're stuck and want to move forward. Or you feel anxious and long to know what's next. Or you're ready for an uplifting reminder that God holds your future in His loving hands. In her new book, 31 Proverbs to Light Your Path. Liz offers wisdom for the road ahead, unwrapping thirty-one favorites from the book of Proverbs. Each verse provides solid truth, heartfelt counsel, and endless hope as you apply its ancient wisdom to your thoroughly modern life. 

Wherever you are on your journey, here is the wisdom you need for the road ahead. Picking up this book will change your life, your path, your joy.
[ Our humble thanks to Waterbrook for their partnership in today's devotion ]