… sitting in hospital rooms and waiting for doctors this week, we've been surrounded by suffering & deep hurting,  this first week of a new year — and my friend,  John S. Dickerson, he's well-acquainted with grief and with grace. He documented human suffering as a journalist before becoming a pastor, to help people through hurt, doubt, and suffering. John also has a rare medical condition, which drove him to study Paul the Apostle's "thorn in the flesh" and the Scripture that "when I am weak, then I am strong." His new book, I Am Strong: Finding God's Peace and Strength in Life's Darkest Moments, is written to be given as a gift of help to anyone who is hurting. It's a humbling grace to welcome John to the farm's front porch today…
About seven years ago, my wife whispered to me that she was pregnant with our first child.
We were both so excited.
We were kids really–trying to make our way through a big and intimidating world. The thought of becoming parents felt overwhelming, but exciting.
We hadn't figured out our marriage yet. Or our future, but somehow, we had created something amazing together. In that little person, we knew we had a future that was good and promising and full of life.
Things were going really well with the pregnancy. Until a day when I got a phone call in my office. I drove home to find Mel balled up on the couch, in physical agony.
A few hours later, that pregnancy—that life—left her body.
As we sat there on the couch, it started to thunderstorm outside. In Scottsdale, Arizona– where it hardly ever rains. Sometimes reality is stranger than fiction.
The thunderstorm knocked out the electricity in our little house.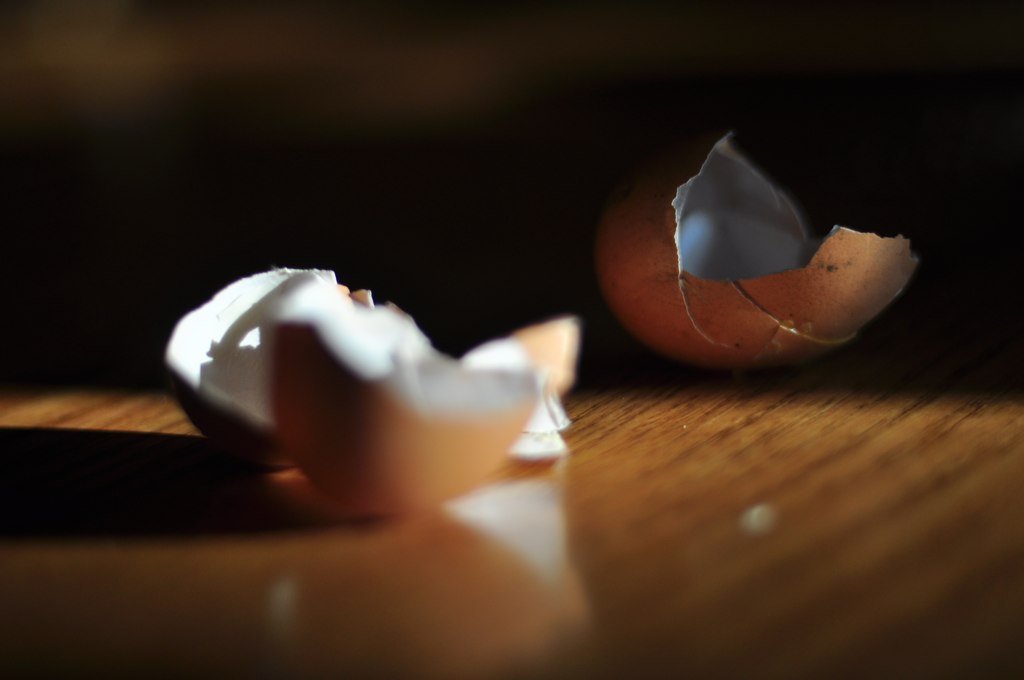 We sat there in the dark. Just feeling like the universe was against us.
I lit some candles to carry around.
I made sure Mel had anything she wanted. I felt powerless as a husband, longing to alleviate Mel's pain, but being entirely unable to do so.
I remember going into the tiny downstairs bathroom where Mel had passed the little start of a life.
In the flickering candlelight, I could see it wasn't much bigger than a goldfish. But I could discern the beginnings of a head and what would have become her eyes, or his.
I closed the door—because I didn't want Mel to hear me crying. I'll never forget the uncontrollable, heaving sobs that overtook me.
Earlier, when Mel phoned to say what was happening, I told myself I would not feel anything. I would be strong for my wife, the rock she needed (or so I thought). But then I found myself crumbling, my deepest emotions uncorked by this little thing that could have been.
In that little bathroom, holding human flesh that no longer possessed a soul, I was physically alone.
But it turned out, I was not entirely alone.
Jesus describes the Spirit of God as a comforting friend who comes to wrap an arm around us in our pain and grief.
Men don't love crying. At least, I don't. And in that thunderstorm, with the electricity knocked out and the candles flickering, I cried harder than I have ever cried in my life before. Harder than I have ever cried since.
But do you know who was there with me, when I crumpled, alone, onto that bathroom floor, with the door locked?
The One who comes alongside.
The calming, breathing presence of the living God. The Spirit who comes alongside Jesus' followers in our troubles.
He doesn't always still our storms. But He can still us, in the storm.
And in that thunderstorm, in difficulty so unexpected and so unimaginable in the moment, He was there, with me.
Can you remember a time when someone ran to you? Put their arm around you? Hugged you? The Holy Spirit desires to come alongside you to comfort you and encourage you in the same way, today.
When we're hurting, confused, or doubting, the Holy Spirit eagerly waits to encourage us.
When we stumble in trying to follow Jesus, when we get discouraged, the Holy Spirit longs to help us.
Call out to the God of comfort, where you're hurting today. Reach out for "the One who comes alongside."
When you're crying and alone. When you're hurting or confused. When you're crumpled, alone, on a bathroom floor. When you're trying to do everything right, and everything is going wrong. That's when He comes alongside.
The presence of the living God, eagerly drawing near to you in your hurting.
He may not be resolving our circumstances yet, but He is resolving us. He's not yet brought final peace on earth, but He can bring peace in you.
It's not heaven out there, in this sin-stained world. But He can bring pieces of Heaven, foretastes, supernatural calm, to your inner person—right in the midst of your trouble. Only open the doors of your pain. Invite Him in.
He'll be there for you tomorrow. He'll be with you next week.
With you at the graveside.
With you in the hospital.
With you when you're rejected. With you when you're forgotten.
With you when you're hurting and wondering, physically alone.
The Spirit created life, in the beginning. He hovered over the waters. He was the breath breathed into Adam's nostrils, so that man became a living thing.
When our physical bodies finally break down in this evil and broken world, He will be the one to come alongside each of us who trust in Christ.
To cling to us. To carry us to a new heaven, a new earth, and a new body.
Come? 
Together let's invite the comforting Holy Spirit of God to counsel and comfort us as we make our way through this broken world.
As we continue our journey to our true home—where there will be no tears, no death.
John S. Dickerson, a daddy to three and husband to the amazing Mel, serves as Teaching Pastor at Venture Christian Church in the Bay Area of California.

I'm telling, I'm carrying around John's new book, I Am Strong: Finding God's Peace and Strength in Life's Darkest Moments,  these rich words written to help you (or anyone you know) find God in the midst of pain or difficulty. The book weaves emotional true stories with Biblical theology to build life-changing hope in Christ — exactly what the brave and the limping need. 

You can download free chapters from the book at: IAmStrongBook.com. Honestly? The pages of this book breath a desperate hope and comfort. Much more, I am Strong offers daily practices and lifelong vision on which to build an unshakeable life of meaning and peace.  Don't know about you — but I need to start a new year off with the truth that, though the road may be hard,  I am Strong.
[ Our humble thanks to Zondervan and their partnership in today's devotion  ]