Claire Díaz-Ortiz, a long-time friend and mama of two, is a humble world changer. A technology innovator at Twitter, named one of the 100 Most Creative People in Business by Fast Company,  Claire, who holds an MBA from Oxford University, is the author of several books, including Twitter for Good: Change the World, One Tweet at a Time,  and has appeared on CNN,  Newsweek, the New York Times, the Washington Post. Claire has lived on four continents and traveled to more than fifty countries. She used to run marathons, but now it makes her tired just to think about that. She went to Kenya to climb a mountain. But God had other plans. When Claire Díaz-Ortiz arrived in Kenya at the end of an around-the-world journey, she decided to stay the night, climb Mount Kenya, and then head back home. She entered an orphanage, seeing it as little more than a free place to spend the night before her mountain trek.  Her book Hope Runs is the emotional story of one American tourist, one Kenyan orphan, and how one day became one year that would change the course of both of their lives forever. A grace to welcome my friend Claire to the farm's front porch today…
At first, it dusts your skin.
And then, it enters your soul.
This is the red dirt of Africa.
I never meant to live in Kenya.
In 2006, I spent a year traveling the world. It was a year of pleasure, a year of excess, and a year devoted to me.
I skydived in South Africa because I felt like it, and ran through swirling Indian monsoons, laughing the whole way. I spent entire days on empty beaches, reading hundreds of books, just because I could.
I lived for me.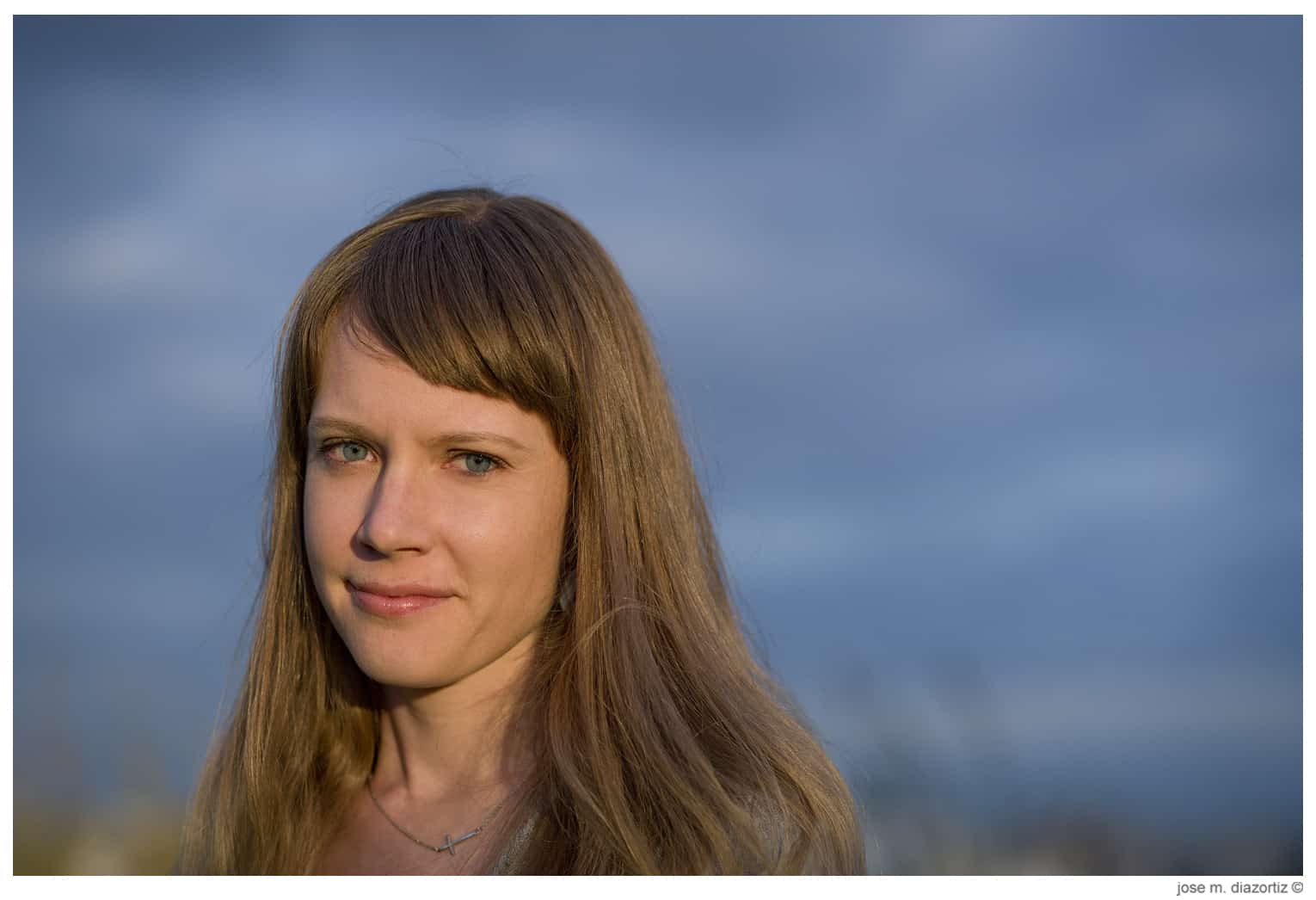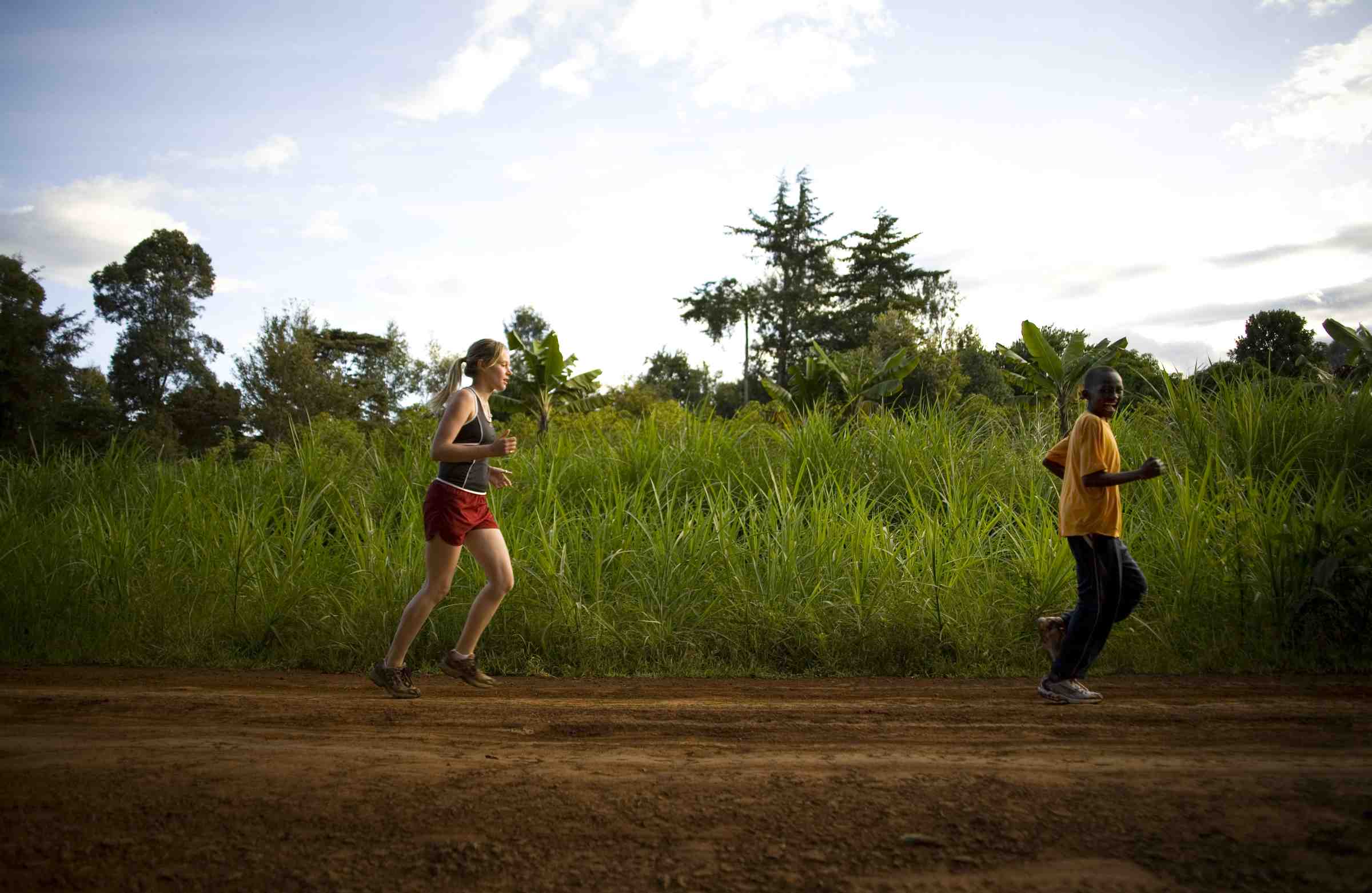 At the end of that trip, I arrived in Kenya to climb a mountain.
I was a runner, a hiker, someone who had run marathons and climbed to Everest Base Camp and wanted more. I longed for another challenge.
When an acquaintance suggested a guesthouse near to the base of the mountain where I could stay the night before starting my trek, I agreed at once.
After all, it was cheap.
As a broke traveler, that was all I needed. When I heard the guesthouse happened to be on the grounds of a Christian orphanage where 170 little souls lived out their lives, it meant nothing to me.
It was just a place to lay my head.
The day I was set to travel to the guesthouse, a van pulled up at the gate of my hostel in Kenya's capital of Nairobi. In a hint of all the over-the-top hospitality that was to come, I had been told that the orphanage had arranged for their only car to make the eight-hour round trip to pick me up.
When it pulled up, "Tumaini Children's Home," emblazoned across its side, I saw a dozen teens crammed in the back.
"Are they all orphans?" I whispered to Lara, my best friend and traveling companion.
I had never met an orphan before.
That afternoon, after a long and dusty drive with the teens, we arrived at a small campus of bright green gardens and white and blue buildings – a church, an orphanage, and a guesthouse stood proudly in the sun.
"Tumaini", it said everywhere.
It means hope, said one of the teens.
Tumbling out of the van, I breathed it all in, feeling a stirring of a sort I hadn't known. When the elders of the orphanage invited us to lunch, we readily agreed.
It was in the middle of that lunch that something changed for me. Asking to use the restroom, I found myself in a clean room off the side of the church where a mirror hung over a spotless sink.
And it was in that moment that God spoke to me in His way. With a feeling I had never had before and have never had since I was convinced He was with me.
With the certainty of that knowledge, I gave my plea.
"If you have put this place in the road to change me, open my eyes so I can see."
Within hours I was thinking about staying longer at this strange place.
Within hours I had met the boy I would later welcome into my family, bringing him to a new life in the United States, and changing both of our lives forever.
Within hours, I told Lara I would not be climbing the mountain with her.
I never have climbed that mountain.
A week later, I left Kenya for the USA, where I spent a happy holiday with family before returning to Kenya, where I lived out a year in an apartment on the ground floor of that orphanage, starting a small nonprofit organization called Hope Runs.
Every day, I huffed and puffed alongside lanky Kenyan teens and tiny girls in party dresses to run to the next bend, holding my hand all the way.
The year in Kenya forever changed me.
It has been eight years now since the red dirt entered my heart. Eight years since I opened wide to a new life of unexpected joys and storms.
Eight years with Sammy, now 21, by my side.
Our new book, Hope Runs: An American Tourist, A Kenyan Boy, a Journey of Redemption, is not the story I thought I would write.
Because, of course, it is not the story I thought I would live.
But that is how God moves.
This is how he takes us and shakes us and changes our world with a plan we cannot know.
This is how red dirt enters your soul.

Claire Diaz-Ortiz is an author, speaker and Silicon Valley innovator who was an early employee at Twitter. Named one of the 100 Most Creative People in Business by Fast Company, she holds an MBA and other degrees from Stanford and Oxford and has been featured widely in print and broadcast media.

She writes at ClaireDiazOrtiz.com and is the author of a powerful story of the unexpected, the unlikely, of God changing our plans to better plans, a story of redemption:  Hope Runs: An American Tourist, a Kenyan Boy, a Journey of Redemption.