Lord, let there still be a few good men.
Sure, in the end, there's a small chance we'd like no rings through nostrils or studs through tongues or ivory plugs through earlobes —
but the only mattering part is that he's pierced by Your love, marked by grace, run through with mercy and one untiring sense of humor. A world tilted as wild as this one needs a little bit more of that.
May he always know True North.
And the way to the laundry basket and the stove and wide open big sky.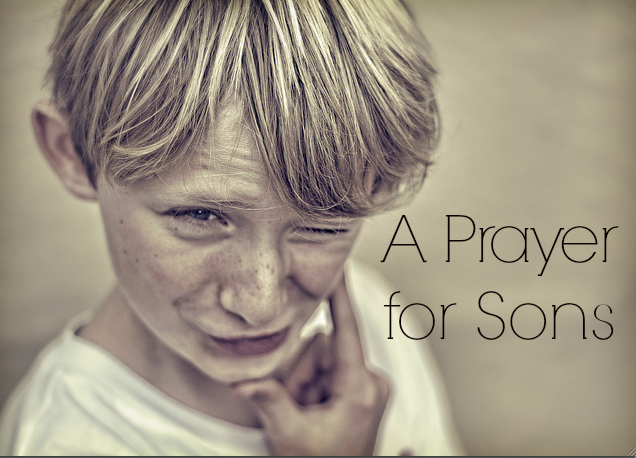 Please, Lord, please —  only a minimal number of broken bones and emergency rooms?
But always a heart bit tender and broken so Your love and light can leak out. May the good lines in the books and the movies always make him liquid a bit, the way poetry can water the hard and forgotten places.
When there are guys trying to score, may he remember that real men win by going last and putting others first.
May he be one of the real men who are dead to all ladders, who always go lower, to the least and the lonely and the lost. Everyday.
May he love babies toes and old ladies and loud laughing and unlikely underdogs and Jesus.
Make him one of the Real Men braving the Truth — Because if Christ is The Truth — then where there is Truth, there is Christ, and why ever be afraid of the Truth? 
To continue reading, I'm over here at (in)Courage today and I'd love to connect with you…