The rose out at the foot the spruce, well, we've thought that rose was dead more times than I can count.
An ancient and wild thing, it was here when we first moved to this farm 15 years ago, two kids with one baby slung over our shoulders.
We had carried that one sagging sofa from the Salvation Army into the century-old yellow brick house that was crumbling down. Renters had slammed that back door shut for 29 years before we got there. The waved pane windows had shuddered for decades.
I imagined  a woman in a long skirt and high collar had planted  the rose long before that.
The first year here, the year we counted 38 snakes down the well, bought 650 sows,  and trimmed back 4 massive lilac bushes to find our one neglected house, Opa Voskamp, he sprayed the thorny thing with a herbicide.
It faded away.
I mourned.
He said that in April, because he said it looked just like a weed. And I had to concede, it rather did, it all out of a proper bed and just looking scratchy all around bark.
Maybe that's how they planted roses a hundred years ago? Somewhere near support — support like a trunk?
Opa had sprayed it again the next April. For good measure. No one had yet yanked its roots up from the earth. It had spent a summer all naked brown and stripped back to its barren prickles.
It would spend yet another summer like that.
We would spend another summer bent over and trying to make a living from this broken down place.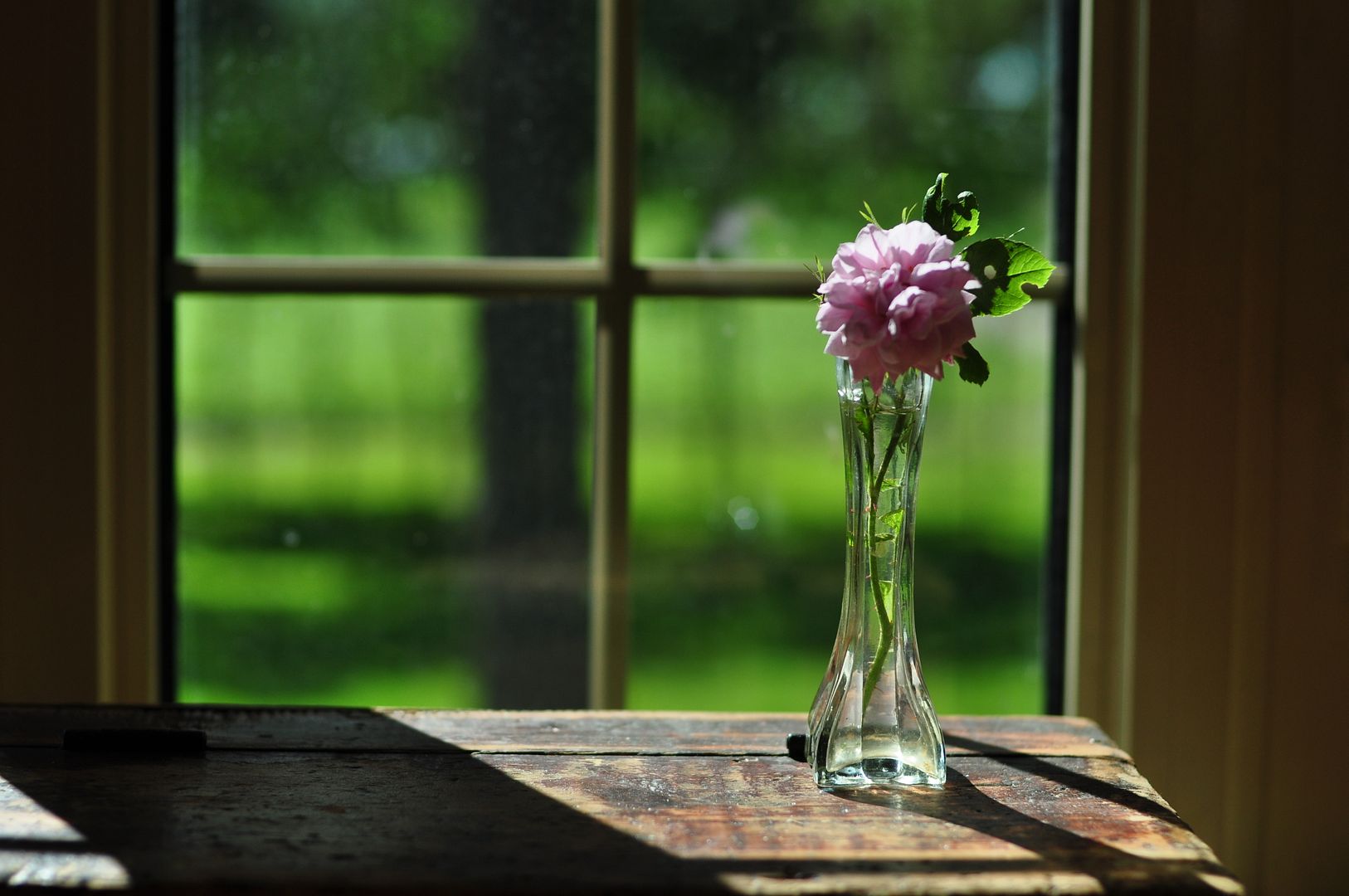 Malakai was the child that came in this year with one stem and he had found the vase, set it in all its triumphant glory on the sill in the sun.
The two kids who came here grew up and by His grace have six kids. We dug a new well. A way to be done with the snakes. The 650 sows lie down and the piglets root up those udders until the milk drips sweet.
And every summer when the rose blooms, I choke up.
What is dead may be dormant, and what is barren may be about to bear, and wild things can somehow find a way to bloom.
There is support in the bark of a Tree and a faith that never dies.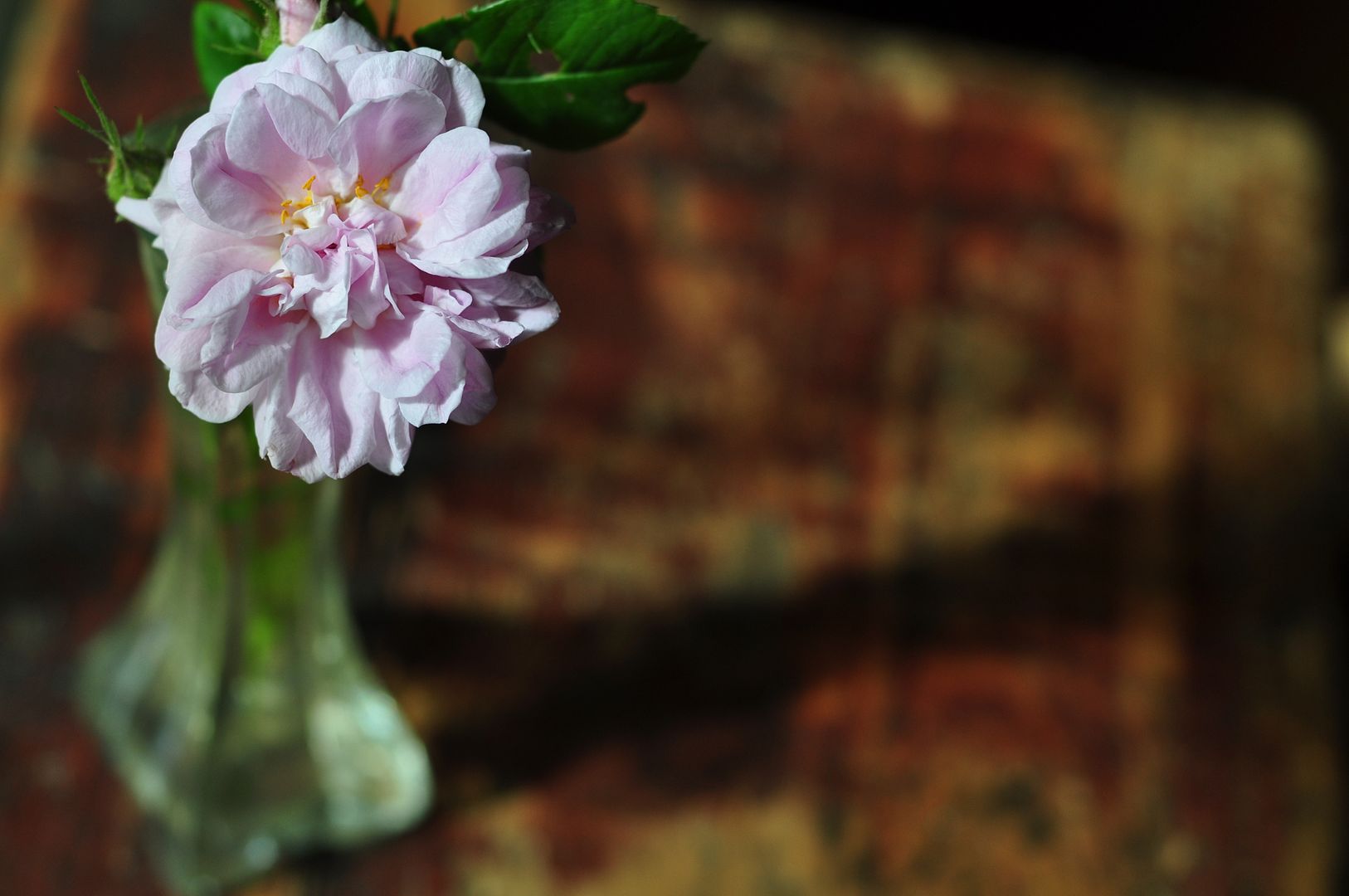 In the evenings, I clean the kitchen. Put away the pots. Doubts can come again weary on the heels of a long day and I can grope to to believe that all these broken down places can blossom.
It is still there on the sill when I look up — that fragile petaled pink.
That one wild rose giving wild testament.
::
::
::
For I am about to do something new.

See, I have already begun! Do you not see it?


I will make a pathway through the wilderness.


I will create rivers in the dry wasteland.
revisiting from the archives — it bloomed again this yr!
::