In front of Mrs. Gillie's entire grade six classroom, Kadie Miller* said I was butt-ugly.
Did you pick out your own get-up today or did your butt-ugly mama dress you?
Sandy Goetz* laughed.
That afternoon when the bus doors cranked open and I was finally free, I ran up our gravel lane, and Lissa Turscott* slid down her bus window and whipped a baseball at me, smacking me hard in the shoulder blades.
I can now hear the laughter of boys, the bus groaning away down the road.
Some bruises bleed years deep.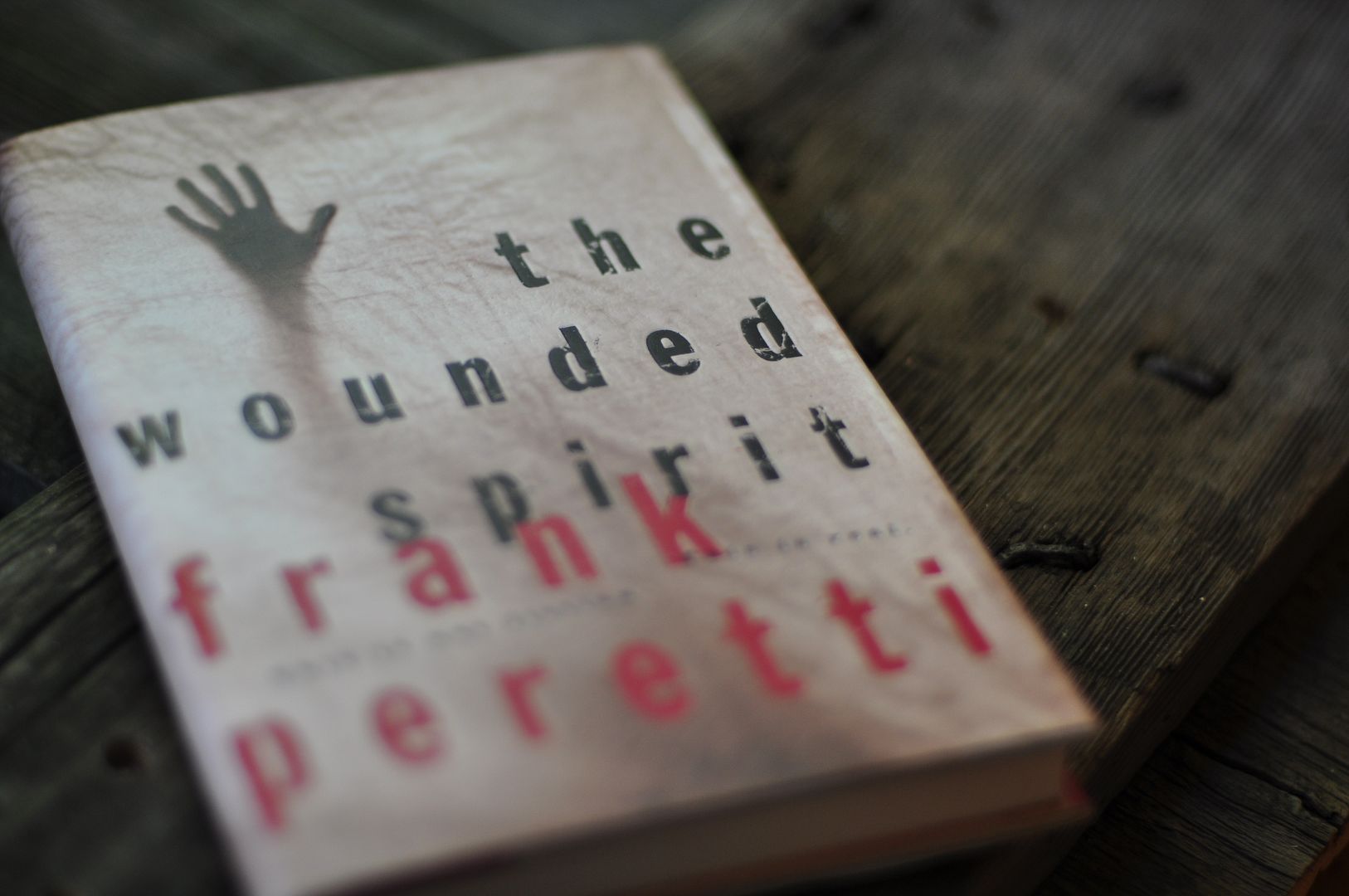 So the wounded trust slow.
They guard the tender, hidden places, always waiting for the turn.
They prefer the fringe, the outer edges, the safety of the empty streets. Because words can ring loud down a canyon of decades, reverberations cracking all the inner parts clean through.
We putty over the fissures with silence and bravado.
Then I cross paths with someone, me about halfway done my life. Someone who takes the name of friend and reads fractures better than most. A friend who asks if I've read "The Wounded Spirit
". I find a copy.
I read slow through the season of Easter. I mark pages.
And when author Frank Peretti
tells his brave, horrific story and he's in the locker room, taking the merciless taunting, the relentless bullying, I'm in grade eight art class again and I can hardly stand to remember. Strange, how we forget how sore we really are.
I finish the last line and I close the book and I decide. Decide how it has to be different for my children, in this place we call home. Why have I accepted sibling scraping as commonplace, developmental? How do parents, teachers, adults fall deaf to silent cries? To our own?
The kids sit in the living room, the Easter candle growing low, when I tell them my story, when I wore skin the size of theirs and kids' words hurt. I say I will endeavour to create this place as a safe house. I gently say I won't accept the sibling scrape as normal, but I'll see it for what it is: brotherly bullying.
I say that we are part of the Jesus Kingdom and Grace for the least is our daily Law.
I read a line out loud from Peretti
:
The depth of a person's character is not measured by his or her physical strength, but by the depth of his or her nobility.

How do we treat those who are weaker?
We look in to each other's eyes.
How do we treat those who are weaker?
And then I read it out loud, the words of Jesus:
"The King will answer and say to them, 'Truly I say to you, to the extent that you did it to one of these brothers of Mine, even the least of them, you did it to Me.' Mt. 25:40

"… and he fell to the ground and heard a voice saying to him, "Saul, Saul, why are you persecuting Me?"
Acts 9:4
I peer into faces and I whisper it, the wonder, trembling truth of it:
How we treat the weaker is our treating of Jesus.
Not like we treat Jesus.
Not similarly.
But how we treat the weak IS our treating Jesus.
When you gave a cup of water to one of these little ones, so you gave it to Me.
We can worship Christ in our sanctuaries and we can pray to God on our knees, but how we treat — or neglect — the person next door, the poor, every human being, this is how we truly speak to Christ and this is how we really treat Jesus.
There are a thousand ways to speak and act everyday — and a thousand  ways to belittle and dismiss and crucify Christ everyday. 

Our days roll out.
A brother trips brother when he walks by. Because we are big-time sinners in this place and their mother is chief, and our glorious mess, it's heart ugly, and where would we be if we couldn't bathe our sin-scrapes with His Cross-Grace?
I call quietly for my son to simply come.  I whisper it again…
How we treat the weaker, how we treat our brothers and sisters, this is our treating of Jesus.
I ask if he'd take up one of the Jesus eggs from Easter Season, the eggs still sitting out,  us still celebrating the 40 days of Easter, from the Tomb to Ascension.
What has he done to our Lord?
He rolls the egg in his hand… He cringes.
And he cracks.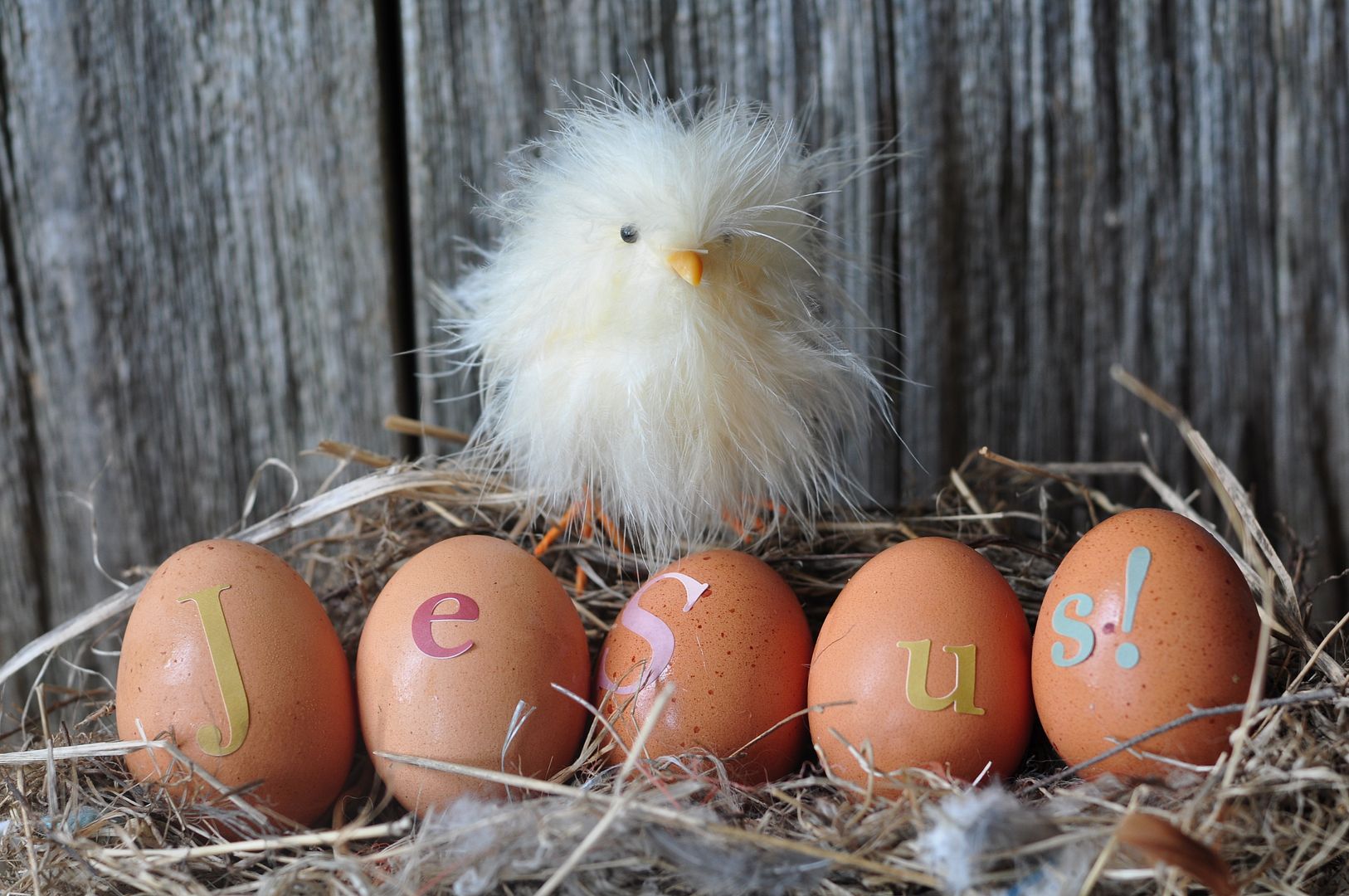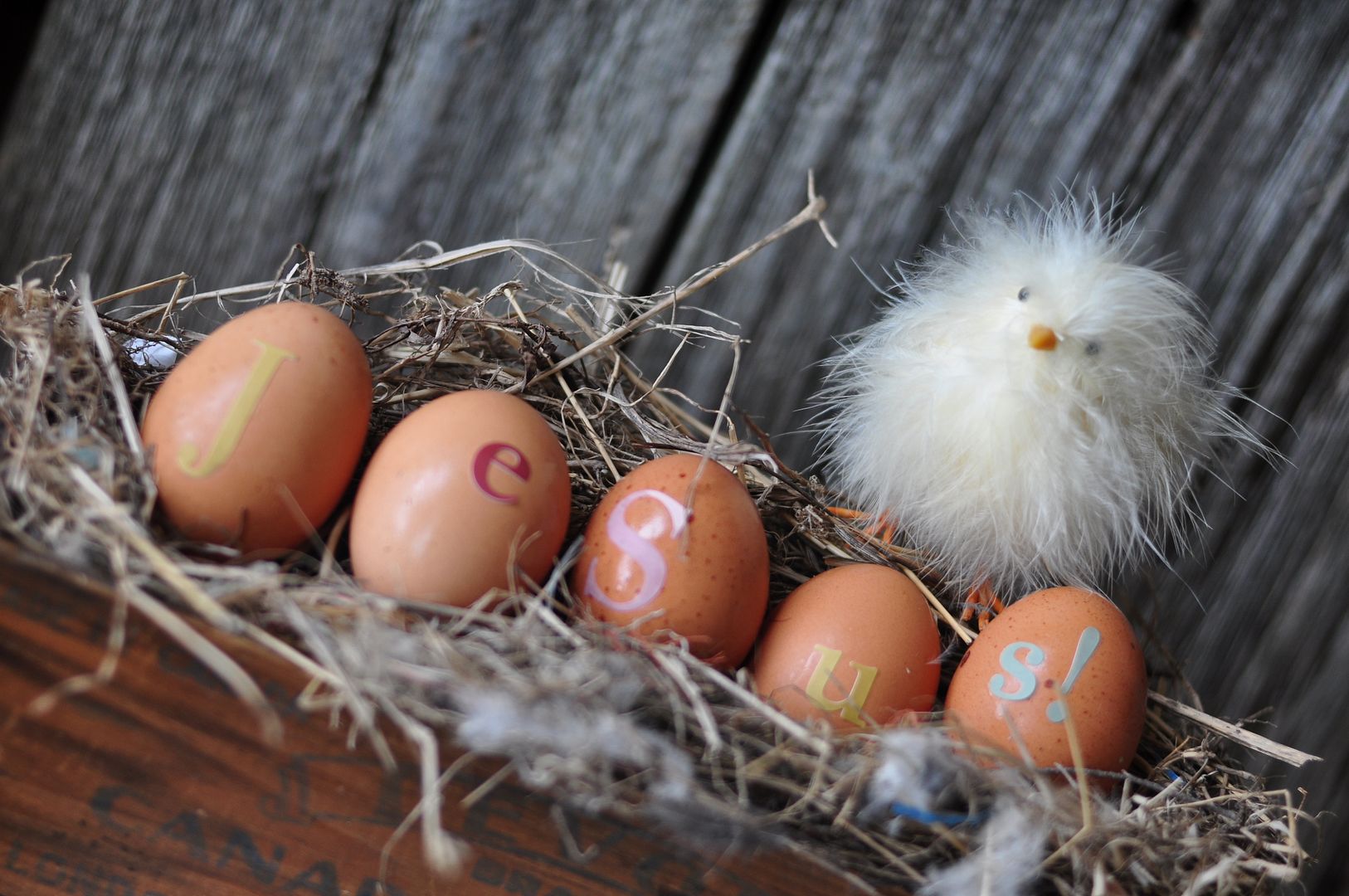 Eyes widen at the mess…. at the destroying of the fragile.
How can we do this to Him?
Why do I do this to Him?
'How you treat people — is how you treat Me.'
I whisper it soft:
When we break each other… we break Jesus.
We break Jesus.
A son wipes up the runny mess…. picks up the "e" of Jesus on the cracked shell.
I think how some cracks never heal.
How a soul never stops being fragile and skin needs to be a thin membrane over souls if we are to feel what it is to really live.
I reach out to help my son clean up everything within running liquid. Our hands touch.
And these weeks reflecting on Resurrection, there is that, everywhere, everywhere if we'll look, sacred life within each shell, glimpsing out from every eye, and words, actions — they could cradle gently, mindfully.
Us with minds full of Christ….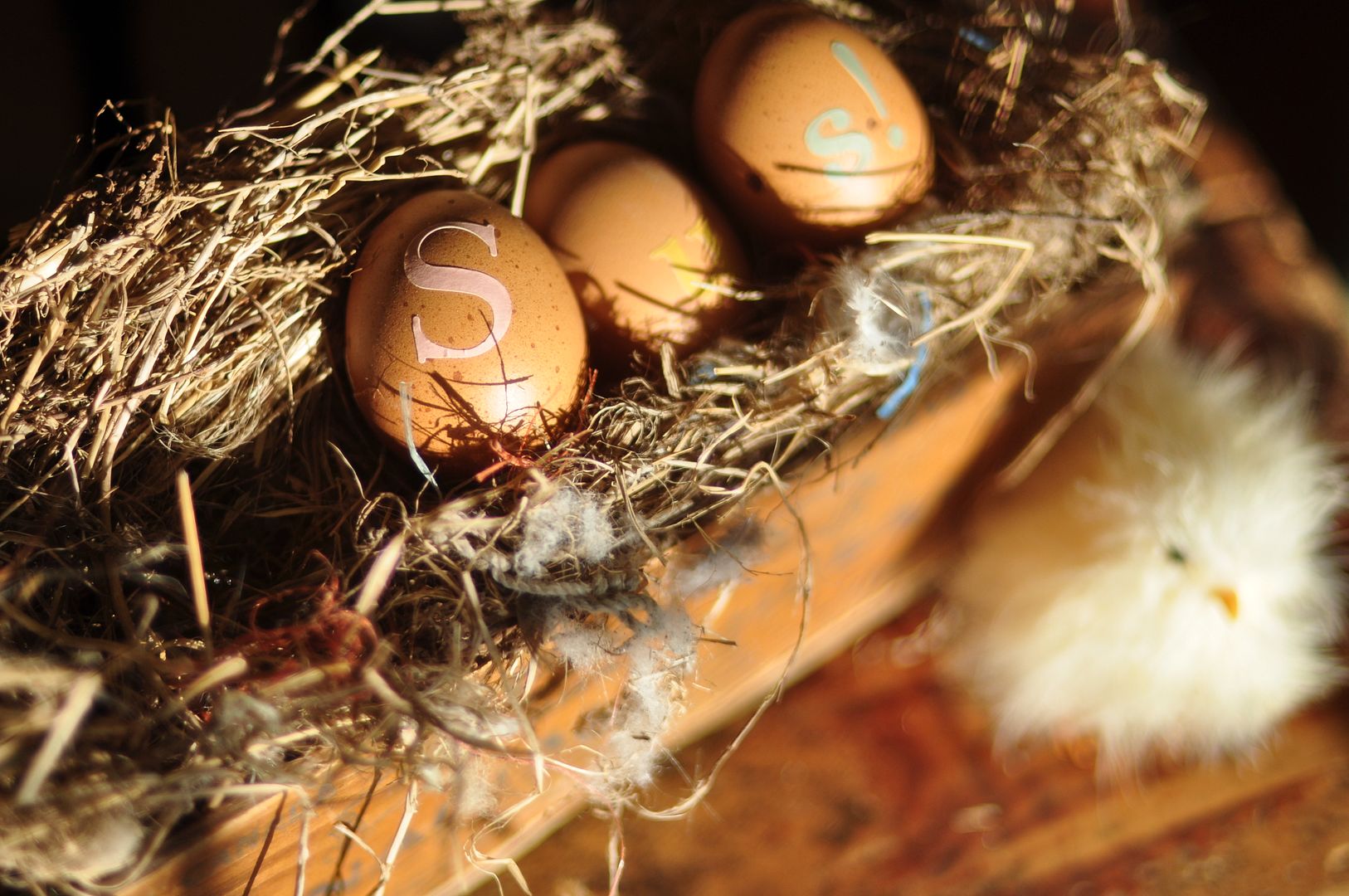 He will put the sheep on his right and the goats on his left.

34 "Then the King will say to those on his right, 'Come, you who are blessed by my Father; take your inheritance, the kingdom prepared for you since the creation of the world. 35

For I was hungry and you gave me something to eat, I was thirsty and you gave me something to drink, I was a stranger and you invited me in,

36 I needed clothes and you clothed me, I was sick and you looked after me, I was in prison and you came to visit me.'

37 "Then the righteous will answer him, 'Lord, when did we see you hungry and feed you, or thirsty and give you something to drink? 38

When did we see you a stranger and invite you in, or needing clothes and clothe you? 39 When did we see you sick or in prison and go to visit you?'

40 "The King will reply, 'Truly I tell you, whatever you did for one of the least of these brothers and sisters of mine, you did for me.'
Related: The Resurrection Season Series
Has Anyone Seen Signs of the Easter People
When it Comes Time to Really Die
When There's a Search for Eyewitnesses
How the Kids and the Next-Door Neighbors Might Really Become Christians
Tomb-Centered Christianity? Why it makes all the difference

What if More than Celebrating Easter, we lived it
When you are burying all your hopes and dreams
revisiting thought from last Easter season. * names with asterisks have been changed

Every Wednesday, we Walk with Him, posting a spiritual practice that draws us nearer to His heart. To read the entire series of spiritual practices

Next Week, might we prayerfully consider together: The Practice of Resurrection: Looking for New Life We look forward to your thoughts, stories, reflections….
Today, if you'd like to share with community: The Practice of Ressurection … just quietly slip in the direct URL to your exact post….. If you join us, we humbly ask that you please help us find each other by sharing the community's graphic within your post.