It's our Family Sorry Box.
Set right there near our our Family Peace Retreat .
Because what peace is there
without making peace with God?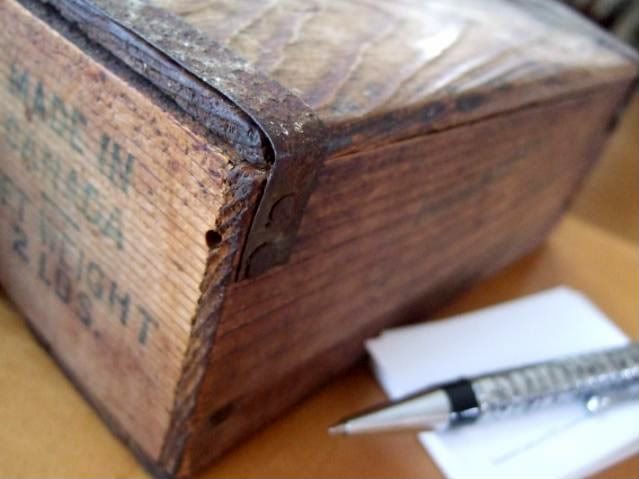 It was an idea that that migrated here  from a friend.
So we found a wooden box with a lid, a pen and a stack of paper —  just recycled business cards.
It could be any box — a sealed cereal box, a matchbox, a tin — just a container with a lid. So the confessions are silently and safely between each sinner and God.
As the day rolls out, it does that: snags here and there, our sinful hearts catching on each other.
And all of us, Mama and Dad, big kids and little,  we find ourselves at the Sorry Box, the repentance box — confess our sins on small cards….  confessing them to a Christ who loves large.
In this practice of confession, a whole family can experience it afresh:
Confessing sins is a cleansing, emancipating grace
.
Come Easter morning, we'll burn up our cards of sins confessed.
Because they are, astoundingly, no more. 
Because of Christ who did it all.
And we'll take up our empty box of repentance, giving thanks that He has written our names
— not our sins —
"I, even I, am the one who wipes out your transgressions for My own sake,

And I will not remember your sins."
L
ord,
You extravagantly offer to forgive us,
scrub us clean with Christ's blood,
We do, we do.
Related posts for the season preparing for Easter: How to Make Your March Amazing