A blue jay sits in the spruce boughs. The washing machine hums as it scales Mount Washmore. A half dozen boisterous kids play dominoes and cut paper and sew material and clack the long needles.
I'm standing in the kitchen with the dishes stacked and the floors fallen and scattered and all the world on a decided, marvelous tilt.
Dress-up clothes and balloons and mittens and recipe books and pins and needles congeal and wiggle and set in the mold of this place….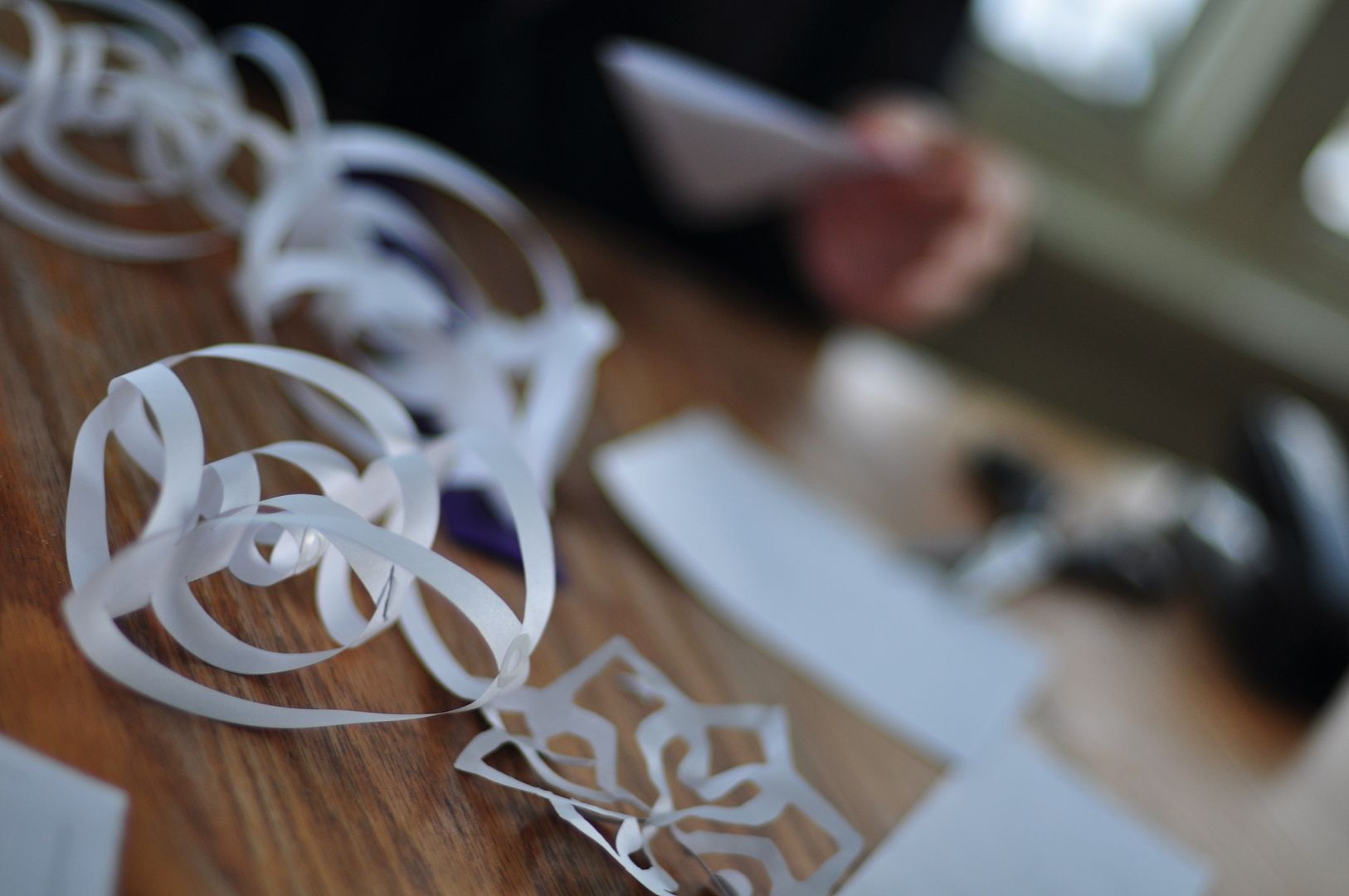 And after years of happy homemaking — and thwarted homemaking (oh, but didn't I just put this away?!) — the realization comes like a curtain opening up to sweeping vistas, opening to the place where all the happiest live. (Why had I never known?)
Homemaking is about making a home
— and a home is a safe place, a refuge, a place to be real and alive and truest true.

Homemaking is not about making perfection.
I laugh, emancipated: A perfect home may not at all be a neat as a pin home.
Perfect does not equate to immaculate.
The two do not match, compute, correspond. (Ah, the simple wonder of it!)
A perfect home is an authentic, creative, animated space where Peace and Love and Beauty are embraced.
(Yes, embraced for He is all that and He is a Person.)
That little word yes!, that little three letter word opens the world up wide. I slip the feet out from the sheets and walk the old floors and I laugh it in the shower, whisper it to the mirror, nod it into the grinning faces of children: "Yes, Yes!, YES!" Such a joy habit, this!
And when my mama walks into all this YES!, her eyes wide and her smile long, I nod my epiphany: Saying Yes will mean a mess.
And the mess may be perfect.
For creativity and discovery is a work of courage — and we forge a trail and leave a wake of mistakes and this part of what it is to be perfectly human.
Over the din I hear the blue jay call and I embrace Yes, and Mess, and Perfection Himself who happily dwells in the place.
The bough sways.
The jay flies.
:: :: :: :: ::
… from the archives