A
fter he slings the van door shut, the silence offers an open embrace.
I drop my head heavy onto the steering wheel.
I wrack sob.
Why do I ask to be good but I don't act good?

Why does sin sabotage and this skin seep with the festering stench of self?

Why am I broken and why can't I change and why do I not do the good I want to do — wretched mama I am….
I shudder loud over a steering wheel over the wreck I've made of today and the wet confession flows, lava down cheeks.
It had started off all well and good and godly.
When he couldn't find his piano books an hour before his lesson, I had tamed the mounting, swelling, cresting angst with the caress of Jesus truth. I had just kept keeping company with my Lord-Man Jesus and I just kept fixing the eyes: "Now is what You're giving me and You don't give Your children rocks and somehow even this is bread."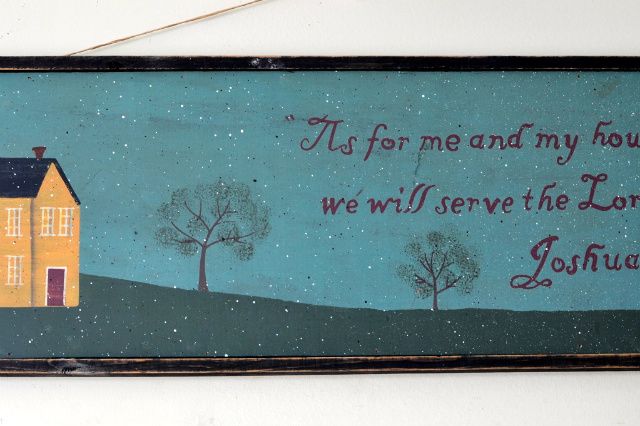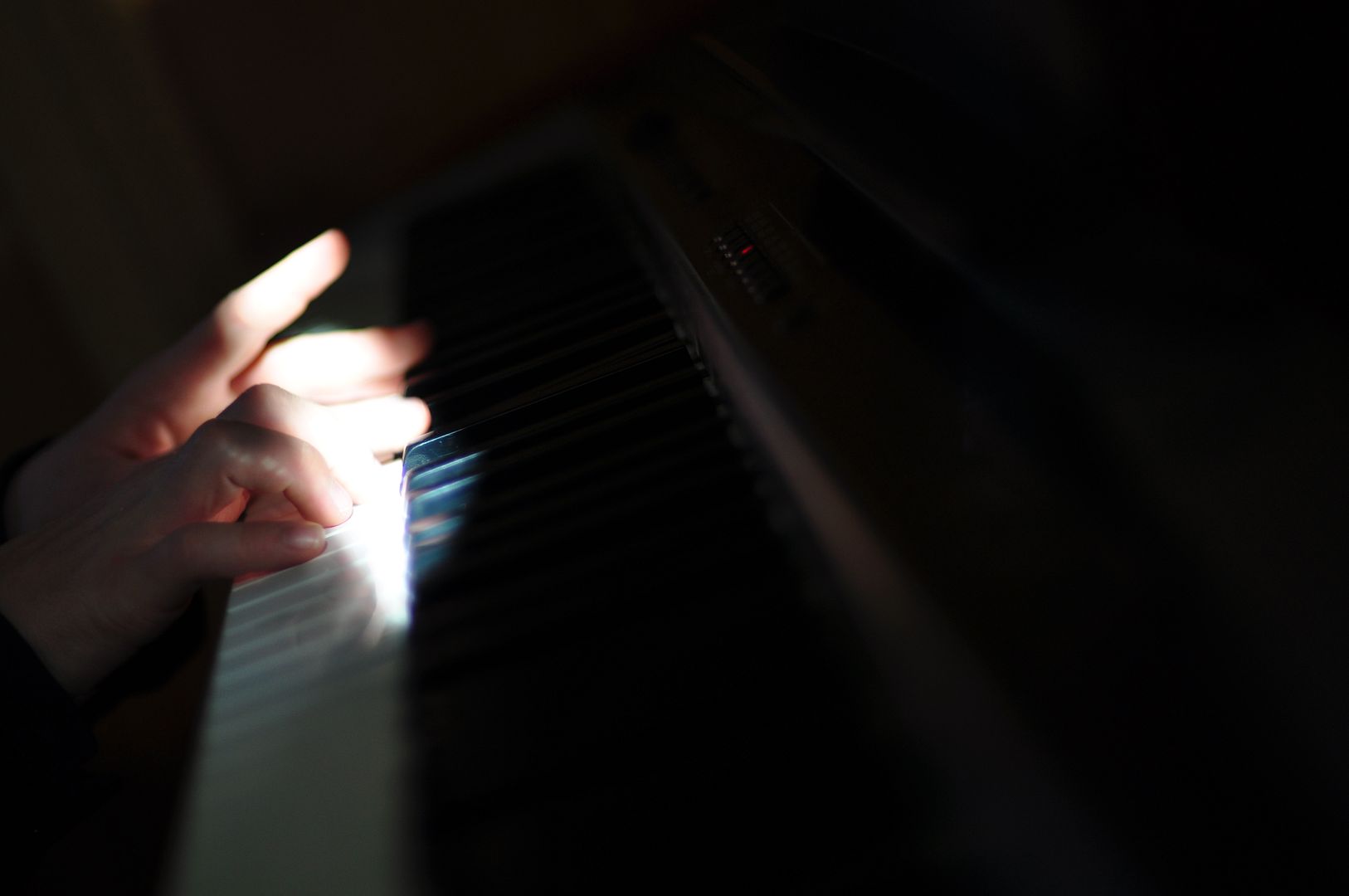 I had kept prayer murmuring. I had stayed calm.
I prayer murmur and I stay calm when the piano books aren't found anywhere by the piano.
I stay calm and I prayer murmur when the piano books aren't found anywhere in his room.
I stay calm and I keep prayer murmuring when the piano books can't apparently be found anywhere in the house, and the clock ticks down, and he isn't going to get to practice his pieces one more time, and this is the third time this week he has lost his piano books, piano books that don't have feet and really should stay at the piano unless moved otherwise and I have no idea how they keep furtively migrating and he's spent exponentially more time this week looking for his books than playing and I fumigate the lungs of angst with a deep breath and I.  stay.  calm.
It's only when I finally find his books tossed in the back mudroom closet, bag contents dumped out so the bag could be used for Sunday afternoon travels. And there's still ten minutes left on the clock and I race down to the piano and fling open the book for one more refresher and he plays the left hand for the right hand and the right hand for the left hand and middle C has slipped all the was down to G.
Then I am not calm.
That tongue of mine, tail of my heart, it whips hard, and I break my fast of ingratitude and I break the frail bones of a child's heart, and when he tromps sad into his music lessons, I watch him go bent across snow, and this is my sadness surging, this slamming wave of despair, and I lament in the middle of Lent.
"Oh…deliver … me…" I choke it out, heaving waves, "…from this body of death."
All my love seemingly amounts to so little.
Raising your own flesh and blood is this exercise in seeing how dirty your flesh is — and how direly you need the blood of Christ.
I weep.
Does a contrite heart express the essence of Lent?
And it comes again, words read last night during our devotional, words of Dietrich Bonhoeffer
:
Self-denial means knowing only Christ and no longer onself.

It means seeing only Christ, who goes ahead of us, and no longer the path that is too difficult for us.

Again, self-denial is saying only: He goes ahead of us; hold fast to him.
Self-denial is saying only: He goes ahead of us; hold fast to him.
I fast during Lent because I want to really feel the panting wrestle with the appetites of my flesh and taste my hunger for the Grace of God.
Hunger gnaws at the inside of the gut and there is far deeper emptiness.
I am starved for the Bread of Heaven and I beg for that which is true sustenance and nothing on the earth or in the self can satisfy and I crave desperate for the Body and the Blood and Him, my only hope of righteousness.
I cry over my sin and confessing is self-acceptance and the crux of self-denial.
I think I am coming more fully into it: The realest self-denial of Lent is to deny all else but Christ.
The realest fast is to hold fast to Christ.

I grip a steering wheel tight and I let go of sin and I cling to Christ.
And when I come home I hold a little boy close and I whisper repentance and stroke his hair and he kisses forgiveness on the cheek. Oh, Child — you with the great heart of forgiveness for your Mama. The Kingdom of heaven belongs to such as you.
He smiles love to me the unlovely and fingers the chain around my neck, the only rope that holds me.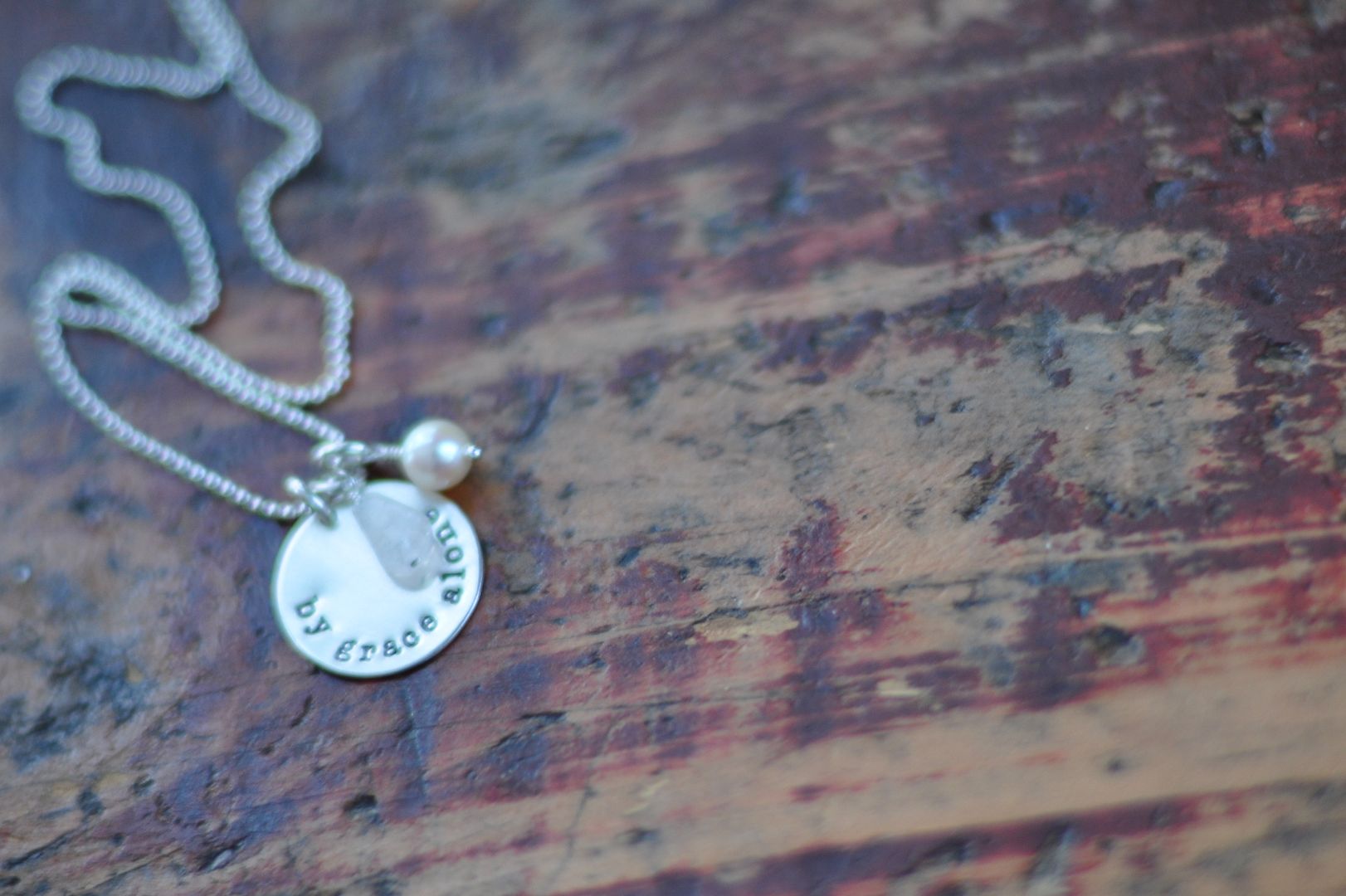 The one that reads, "By Grace Alone."
I look into his eyes and he smiles and I smile.
I wear my Lenten Fast.
And I know my hunger.
::
::
::
::
"Return to Me with all your heart, and with fasting, weeping and mourning and rend your heart and not your garments."

Now return to the LORD your God, For He is gracious and compassionate, Slow to anger, abounding in lovingkindness and relenting of evil. ~ Joel 2:12-13
::
A quiet repost, as we struggle with fevers and colds, and are snuggling in close together…
Related: How a Lent that Fails Actually Succeeds
::
Every Wednesday, we Walk with Him, posting a spiritual practice that draws us nearer to His heart. To read the entire series of spiritual practices

Over the next two weeks, as we walk with Him towards Easter, might we consider: The Practice of Letting Go We look forward to your thoughts, stories, ideas….
Today, if you'd like to share with community The Practice of Letting Go … just quietly slip in the direct URL to your exact post….. If you join us, we humbly ask that you please help us find each other by sharing the community's graphic within your post.