It's on a back gravel road that it strikes me strange what we're doing here: "So what we're really doing here is going to find a man who sells time?"
The Farmer grins, turns at Ephraim Weber's corner. "Sure — Aren't you looking to buy some more time?"
Who isn't looking to buy some time?
Buy some time to get lost in the oceanic eyes of a five year old with curls and a twelve year old with this long, delicate innocence, buy a bit more time in a house full of rowdy boys and dropped boots and lego masterminds everywhere, and more time for tickle attacks and long stories in the dark waiting for sleep to drift in quiet and gilded afternoons playing hide and seek in the woods. I'll take some of that.
And if he's really selling time, I'll take a whole boxful of time to write letters and thank a thousand people because gratitude for the gift presence is all we really have to give each other, and then one extra full fifty pound bag of Friday date nights and he and I laughing unashamed and young forever and I'd see too if they had it on a back shelf somewhere, some premium time for bare prayers and enfolding a child close and just enough time to figure out how to change the world, make this globe into a singular pearl of Grace.
"Yeah." I turn to the Farmer and wink. "I could use some more time."
A son reaches up from the back seat, pats my shoulder. "Moooom."
He's ten and he's chuckling knowingly, humoured by a mother all turned around again.
"He's just a Mennonite selling lumber. He hasn't got any time."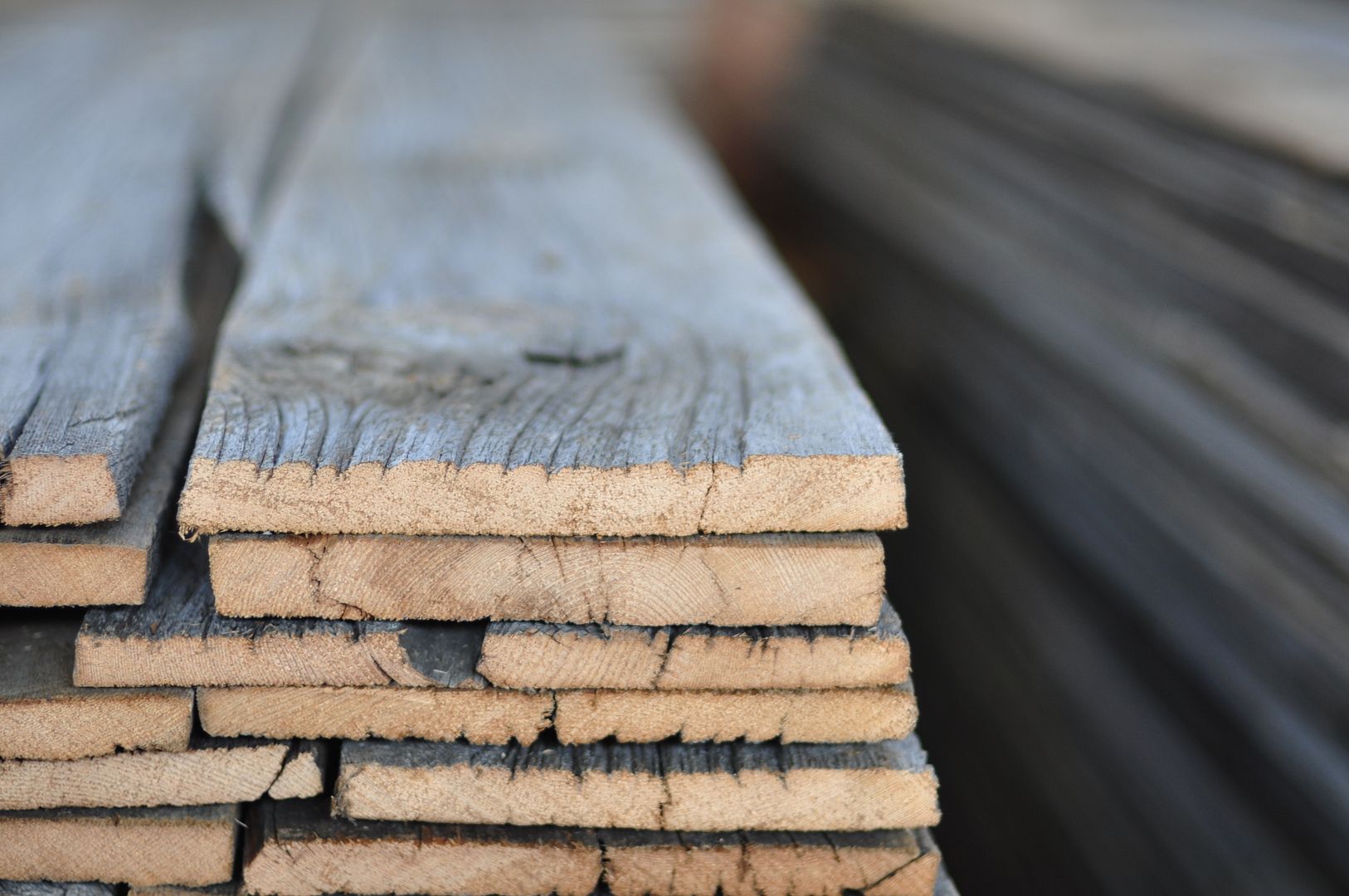 ::
"Just you wait… " And I wink at the Farmer's son.
Time is what we all have, now, that which we never need to merely find enough of, but rather the gift we are given to make something of. Finding time's impossible. We'll have to be intentional and get down to just making time, something out of it all invisible. Every hour has sixty jeweled minutes no matter who you are. Or how long you have.
We drive up the Mennonite's lane lined with thin buggy tracks. A girl with braids and a blue bonnet leans uncertain against a sign painted with a wobbly hand and straight wisdom: "Slow. Children at play." When we park, cut the engine, the little girls turns for the house. I want to go after her, go find her mother and ask if they'd sell me the sign?
Time is what children play most carefree and so the kingdom belongs to such as these. I need a sign to remember there is a whole world of children at play. The only way to travel this earth is slow.
When we open the door of the shop, it smells of wood and age and sky and wind and it is quiet. The wood is stacked and bundled, planked trees still catching light.
She pats my leg, my own and last little girl, and she whispers it, "What do they do with all this wood?" The Farmer and his sons are talking to the black capped Mennonite man about square feet and pine.
I scoop her up to say it quiet in her ear, "That man there?" I nod in the direction of the bearded man. "He takes all this lumber off old barns that no one wants anymore, barns that they are tearing down to build new barns, and he sells it to people all over the world who want old wood — wood for their homes or restaurants or hotels. Wood that's been on barns for a whole hundred years and is grooved deep with the rain and the wind and sun of thousands of days. That time has made silver."
The light's planking out gold. The place feels hallowed.
Time is what's sacred.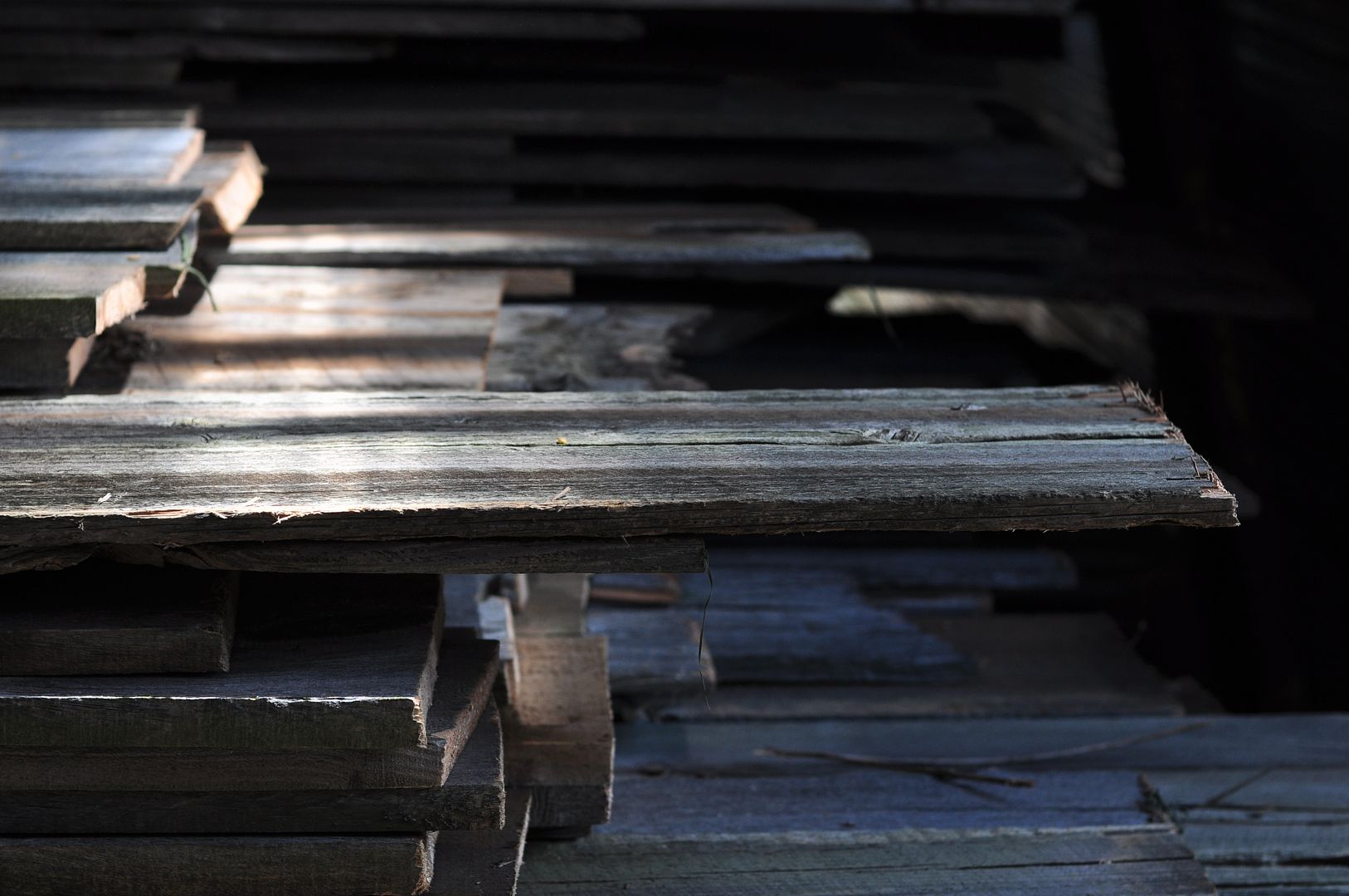 ::
Not a temple, a mount, a tablet, were first deemed holy — but time. Right at creation, God blessed not a place or a thing, but a day and made it holy, a whole string of moments. Time is always the most consecrated.
Before the Israelites decided to worship a thing made with their own hands, a golden calf, that was the only holy place on all the earth — time. A day.
Is it that what always desecrates time — when we begin to worship a thing instead of God?
Is this how we can always tell if we have made an idol out of something — when we profane and violate time with this mad rushing?
Is this what makes us rush around, never with enough time, because we've set before ourselves a golden calf instead of God?
If time is hallowed — why do we hurry through the holy of holies?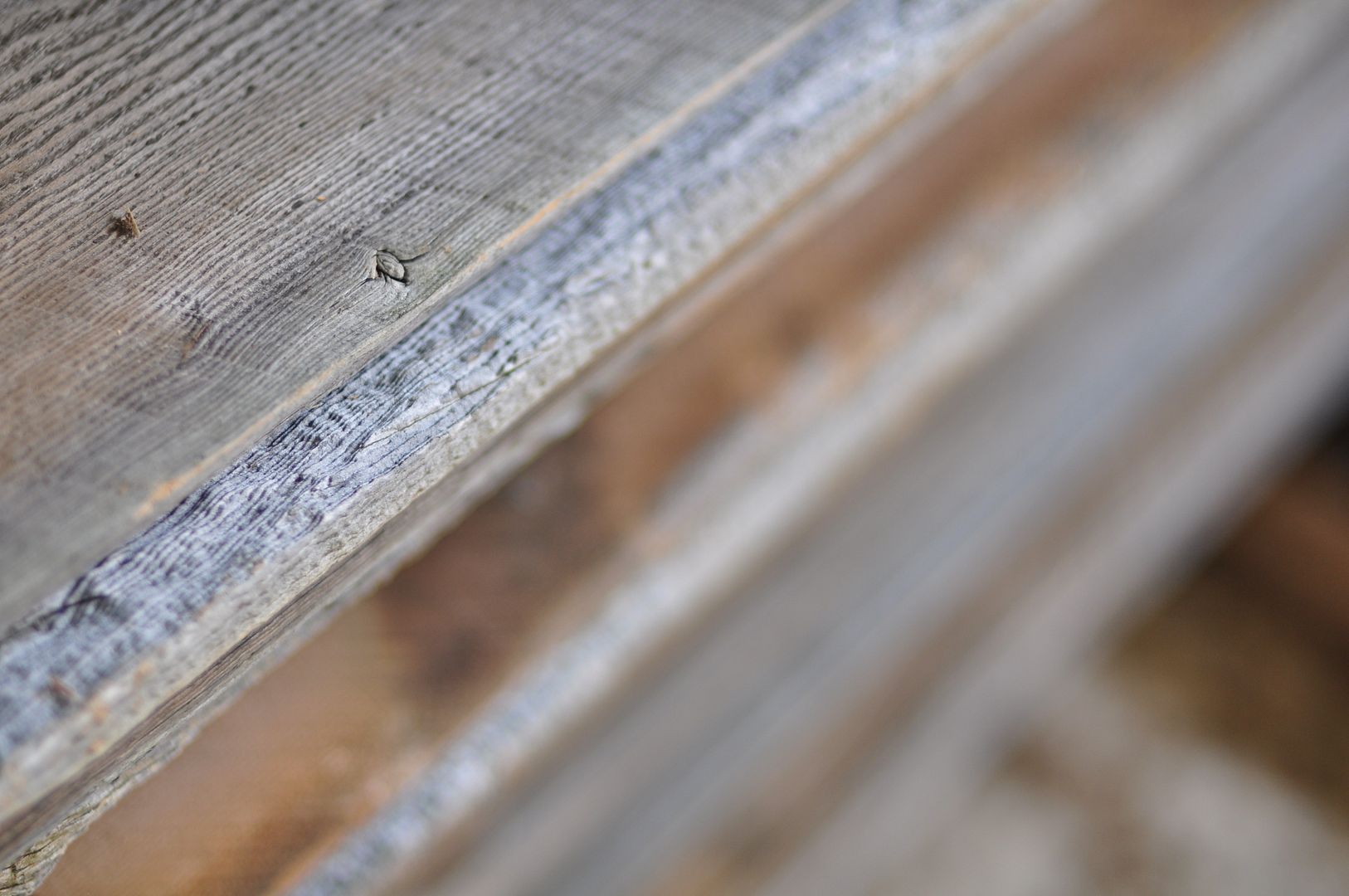 ::
I may shamefully say it all the time, but I don't think it can be read anywhere in Scripture: Hurry up.
'Whoever believes will not be in haste.' Isa 28:16 ESV
God's Word never says Hurry Up. God words only whisper: Wake Up.
Hurry is never what's needed — only a slowness that's fully awake.
Because this is what Christ said:
"And what I say to you I say to all: Stay awake." Mk. 13:37 ESV
The oldest son saddles up tall behind us. He feels it, the sanctity of the space, and whispers it too.
"You're right, Mom. No body can make this wood — only centuries of weather. What he really has in this building is weather. Elements. Centuries." He says it in wonder, He really is dealing in time."
I look over at the Mennonite with a tool belt and a hammer. He's a man without a car — only a horse, a pair of boots, a bike. He goes nowhere fast. But he builds best.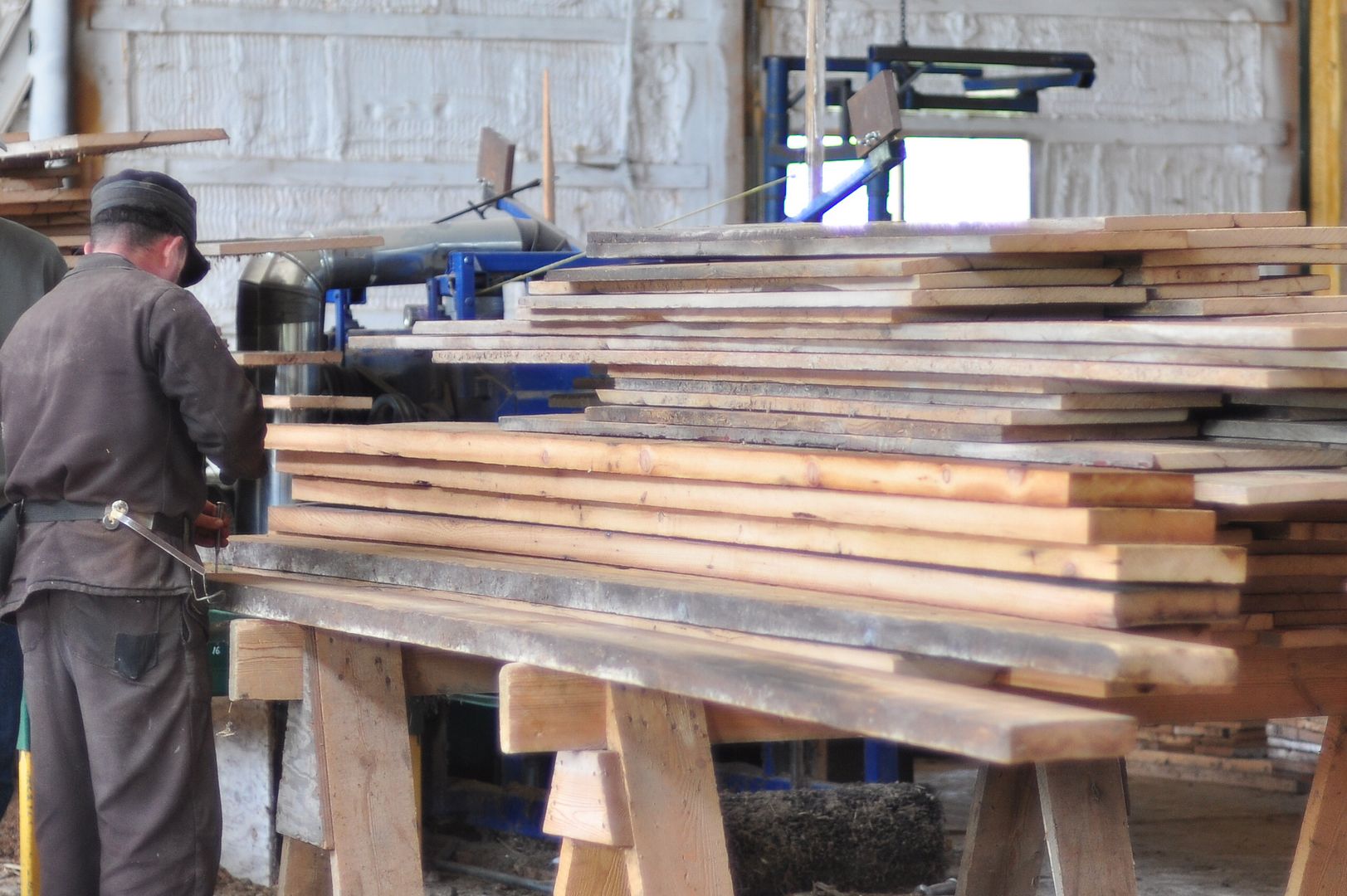 ::
It's only the people who move slow who deal in time. It's only the unhurried who own time.
Time's this priceless currency and only the slow spend it wise enough to be rich.
I carry the Littlest over to a stack of time and I kneel in the light and she slips down and I lay a hand on the wood and the weather. She lays her hand beside mine, runs it along the plank.
"It feels wrinkled." So beautiful.
Valued and beautiful because of the wrinkles.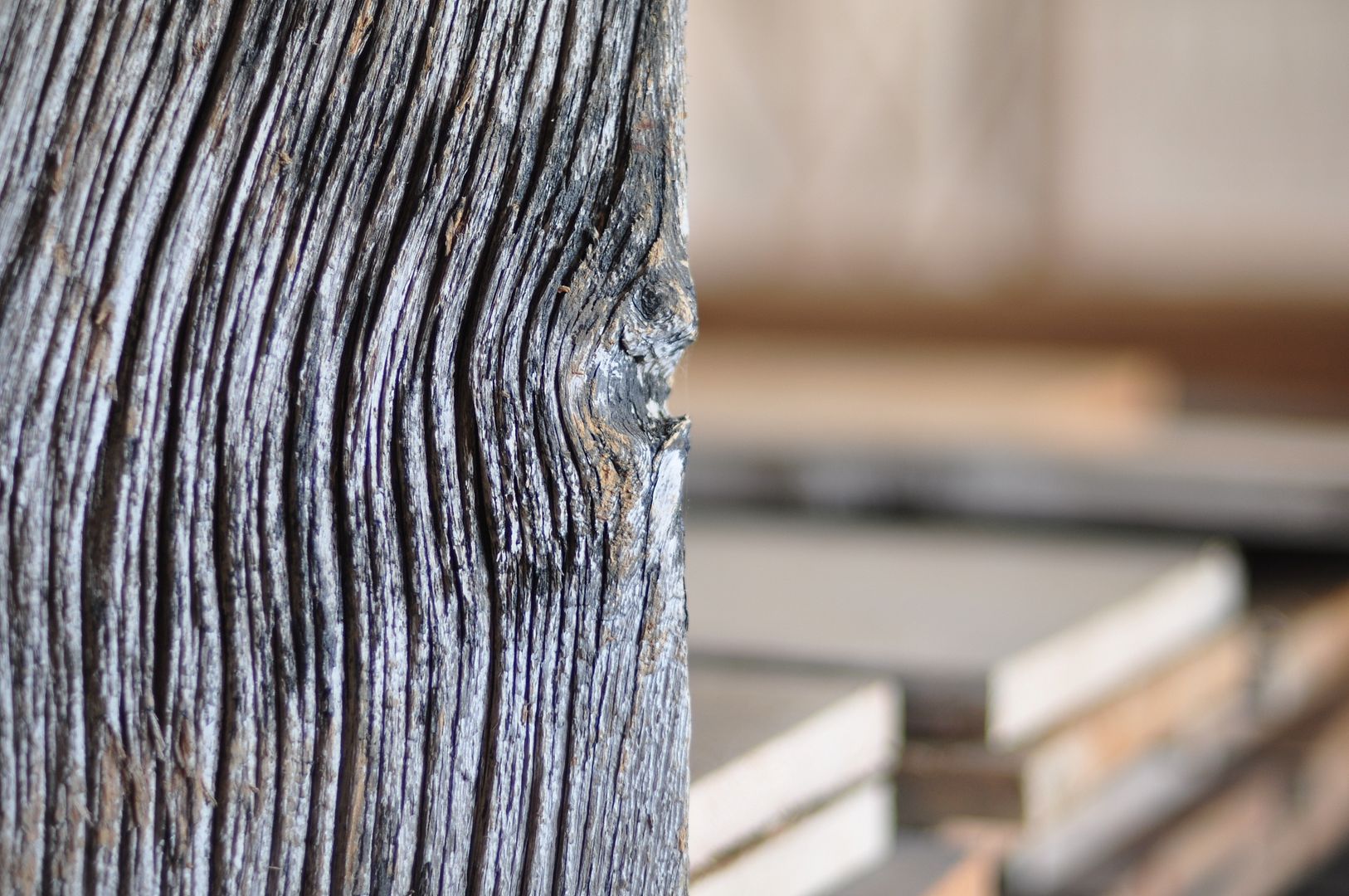 ::
I've asked it too, where does the time go, as if it's left me, flown the coop early, when time's one of the few constants, going nowhere but moving us all on, that keeps wearing the grooves in everything, relentlessly reshaping my landscape, changing all the faces and the one in the mirror. And we're the ones always leaving, leaving the husks of us behind, as time makes us beautiful. Silvered and aged.
This is what I wonder:
What if we had to lay out our stacks of silver, pile them high for every minute?
What if every morning, we literally had to buy our time for the day?
If we had to actually buy our time, would we spend it more wisely?
If we had to buy what time is worth, would we slow down to wake up?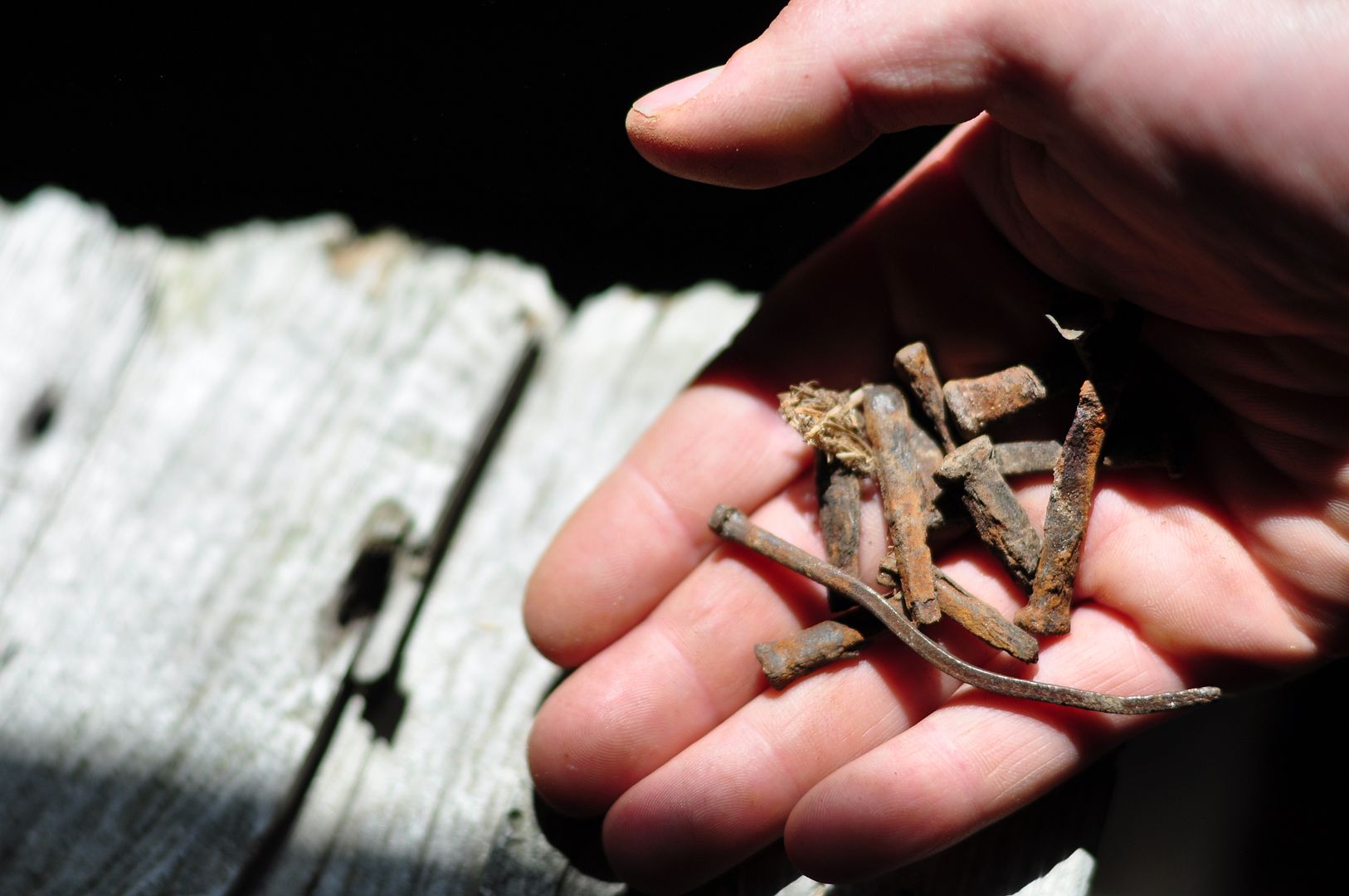 ::
Our oldest comes to me with a handful of nails. Old nails.
"They came out with the wood. "
They clatter down to the grain and He who let the nails drive Him to the wood is the Ancient of Days who deals in time and gives us enough to make the days count for eternity, to lead us out of time.
"Did you see the knot in this one?"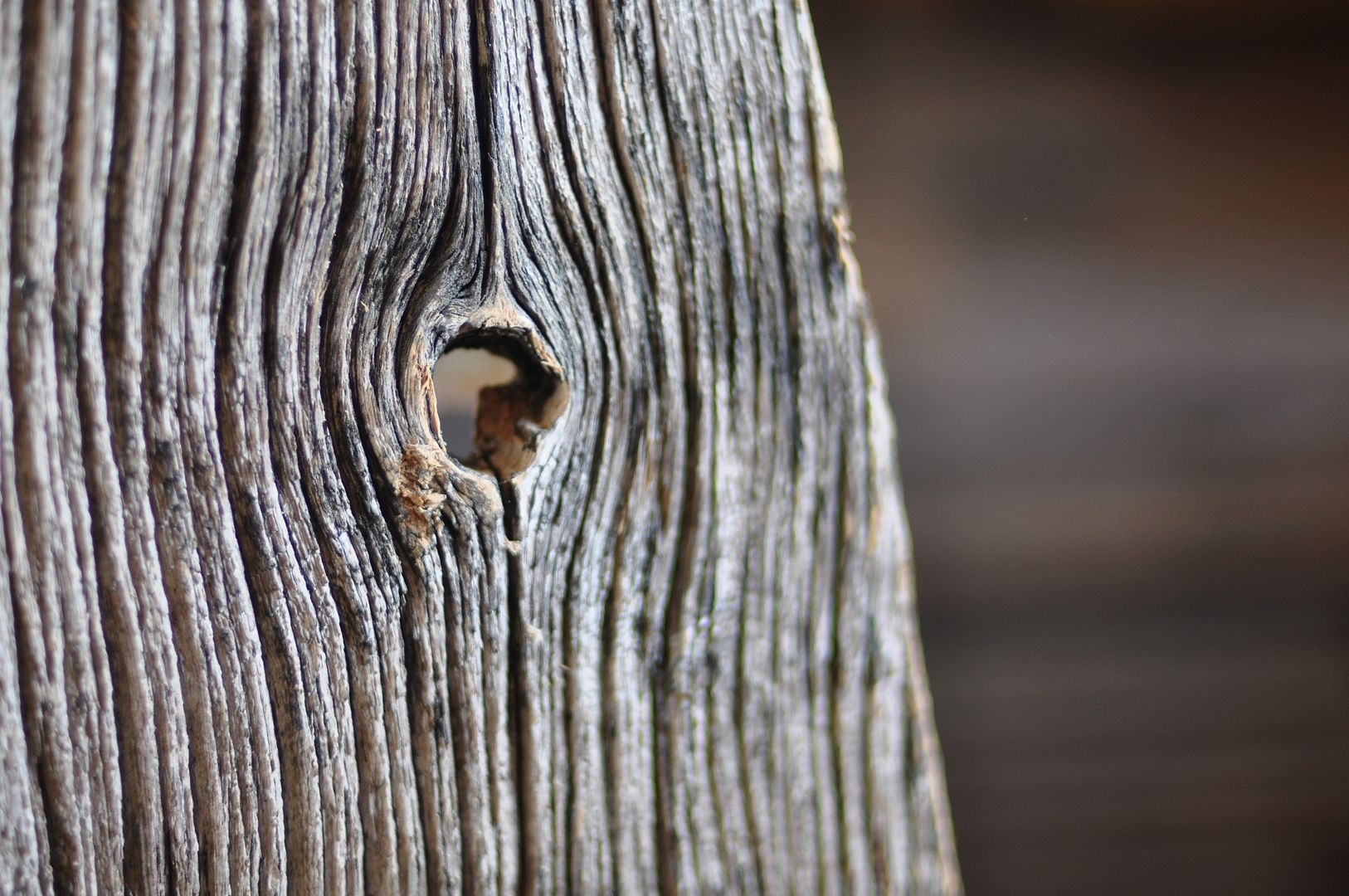 ::
The son holds it up and the little girl fingers it and we are here together.
And the weathered wood, all this time, it opens up.
Like an eye waking slow.
:: :: :: :: ::
::
Every Wednesday, we Walk with Him, posting a spiritual practice that draws us nearer to His heart. To read the entire series of spiritual practices Next week, as we walk with Him, might we consider: The Spiritual Discipline of Time Might we explore the purpose of time, how to live in time, slow it down and not rush, how to use time as a holy thing. And how do we make time for God and for all things eternal? We look forward to your thoughts, stories, ideas…. Today, if you'd like to share with community The Practice of Time … just quietly slip in the direct URL to your exact post….. If you join us, we humbly ask that you please help us find each other by sharing the community's graphic within your post.