On the brink of a new year, we're thinking about fresh starts and fear and how do we begin again and how your words matter. Whether you write, speak, or simply want to connect with the hearts of those you love, this year, The Word in your words can change the world. My friend, Holley Gerth, and I have been talking and praying about words. How to serve with them and use them well. We're writing our thoughts as a series of letters each Tuesday and we'd love for you to be part of the conversation too. Will you join us?
::
Dearest Ann,
I don't know how to write this series of letters without talking about fear.
I sometimes teach workshops at writing conferences, meet with those who come, and one question that seems to lurk behind whatever else they may ask is this: Will I ever stop being afraid to do this?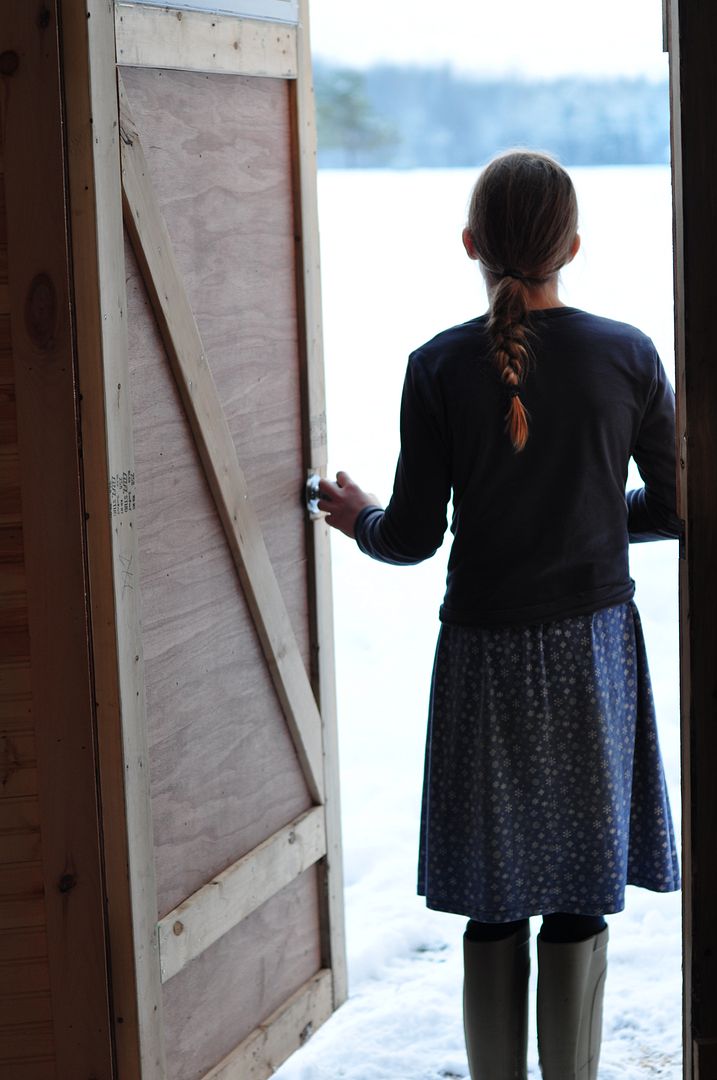 My answer…
No. You won't. Neither will I.
And this isn't just about words—it's any endeavor where we offer a piece of ourselves, lay bare our hearts for the world, give something we've held close.
You, dear reader on this journey with us, you know what that is for you: words, art, music, a mission, a dream, a child, a relationship.
Maybe what we're really asking, without even knowing it, is this: Can I do this and not be crucified?
Then Jesus said to his disciples, "If anyone would come after me, he must deny himself and take up his cross and follow me." Matthew 16:24
We blush a bit when we think of it this way but didn't even Jesus ask for the cup to pass from Him? No one wants this part of it. Not even the Son of God. And yet it's in the giving, the laying down, the opening ourselves up that we find a path to joy.
"Let us fix our eyes on Jesus, the author and perfecter of our faith, who for the joy set before Him endured the cross, scorning its shame, and sat down at the right hand of the throne of God." Hebrews 12:2
Oh, yes, there are good things—such great things—on the other side of fear, the other side of dying to ourselves.
But the only way from here to there is through it.
We try to make ourselves ready for the task. But there aren't enough conferences, books, wise friends, experiences, degrees to take away that shaking in our knees.
Our only hope?
Do it anyway.
And you are.
We all must look fear in the face every day and say, "You can't defeat me. I will wield the sword of my words — my prayers, my creativity, my hopes, love, self — and I will never relent."
Sometimes we even say with Job…
"Though He slay me, yet I will hope in Him." Job 13:15
Though God makes us die to ourselves; He remains the sole hope of our resurrection.
And that is the JOY of writing, of living, of giving yourself however you are called to do so.
Just when you think the fear will finally have you, just when you've breathed your last, just when it seems all is empty…
Resurrection comes. New life.  Hope.
The kind that can't be taken away—not by trouble, failure, hardship, not even death. After all, we've already faced it. Even more, Christ has faced it for us.
"No, in all these things we are more than conquerors through him who loved us. For I am convinced that neither death nor life, neither angels nor demons, neither the present nor the future, nor any powers, neither height nor depth, nor anything else in all creation, will be able to separate us from the love of God that is in Christ Jesus our Lord." Romans 8:37-39
Fear is nothing to be afraid of—it's just the door we push through to get to the other side.
And we never have to be ready — only willing.
And on the other side of that door?
One waits who knows what it's like to face a cross. He took the worst of it for us. And only He can speak to our hearts the only words we really need to hear about our words.
"Well done, good and faithful servant! You have been faithful with a few things; I will put you in charge of many things. Come and share your master's happiness!" Matthew 5:21
That's what makes it all worth it. The fear. The risk. The offering up of ourselves.
And I believe He says those well done words to each of us made brave in Jesus… .
Let's open the door into the New Year, sister!
Love always,
::
Word Strengtheners: Free Printables

for the pocket or the sink or the mirror or a book… or the heart:
Us word girls just wanted to tuck some words into your heart today, because we're really thinking that The Word in our words might really change our worlds… Isn't that exciting?

So… a few little Word Strengtheners: (UPDATE: Higher resolution cards now uploaded, for download (smile!) Thank you for grace!)

Click here to download and print Word Strengtheners (UPDATE: Higher Resolution cards now available.Thank you for grace!)
To read the whole series of Letters about Words