Out the window,
out the door,
out the lane,
out in the woods,
all free for the eyes,
is the actual creative masterpiece
of God.
And your free ticket to God's astonishing gallery
begins with opening the backdoor
and taking the first step
out.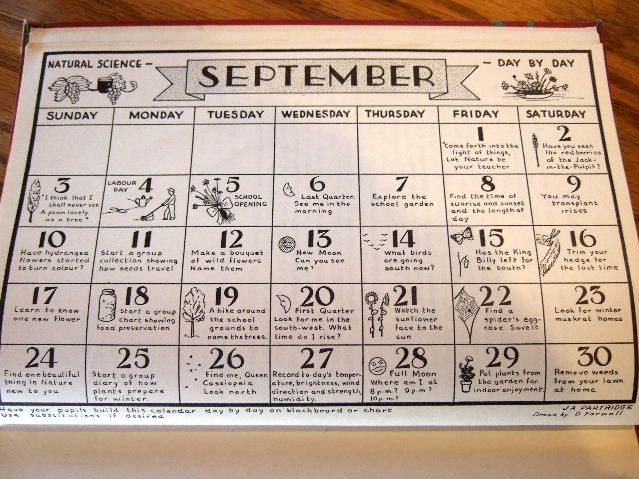 That they may see and recognize,
And consider and gain insight as well,
That the hand of the LORD has done this,
And the Holy One of Israel has created it.
(Click to enlarge for your own calendar for exploring God's gallery… The calendar's from the 1950s and from: Natural Science Through the Seasons: 100 Teaching Units)
Related:

Our past nature tables and other nature table inspiration
Labeling the collection at the family nature table
Suggested books for the nature table (thank you for your patience as the book widget loads)


Sources for nature table posters:
Butterflies(very inexpensive) or this butterfly poster
(our current nature table is made from thrifted printing press drawers)
Photos: a walk in our woods, bits on our nature table
Share your thoughts? If you would like Holy Experience posts quietly tucked into your reader or emailed to your inbox for free…