In the quiet and the early, I hear the knock to come slip away
and sit a long spell with Lover,
and catch up with real Wisdom
listen to the steady, sure voice of Truth,
feel the tender smile of Father, hear the timbre of His voice,
the beat of His one, passionate, never-failing heart,
the Word reviving wanderers needing rest.
Weekends are for Visiting and He's knocking gently at the door,
Come away with Me.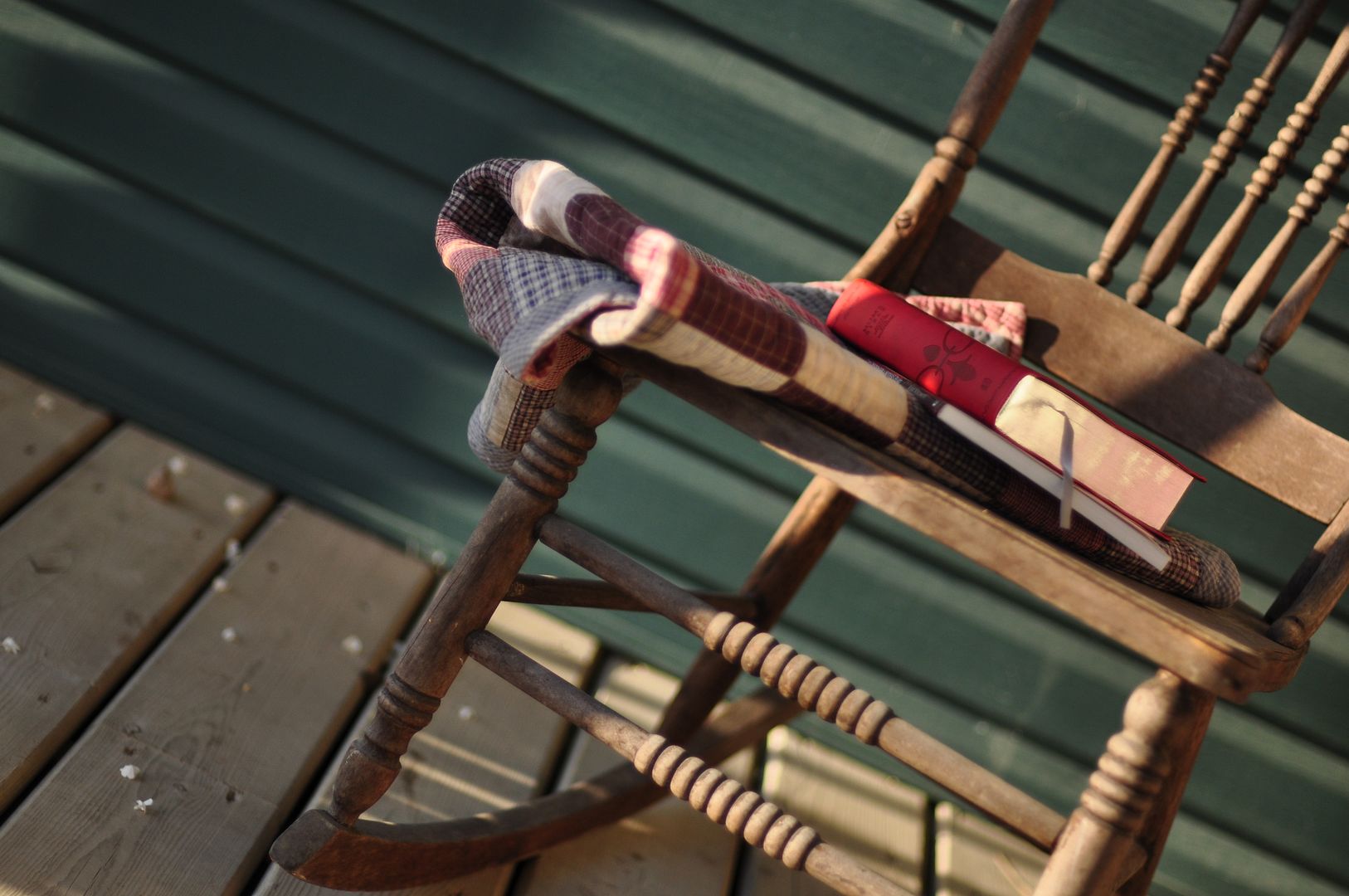 May your wanderings this weekend, kind friends,
lead away to Him who loves and longs to visit,
a getaway with the only One
who really gets you.
All's grace,

Mom's Bible
lies open on my nightstand, on the kitchen counter, out on the front porch rocking chair, a companion gently guiding, leading certain, God's Word that never returns void, always filling the emptiness of me. Insightful notes, beautiful format, reflecting on mamas in the Bible. Highly recommended.
The accompanying God's Wisdom for a Mother's Heart: A Bible Study for Moms
thoughtfully opens my ears to really hear, to linger long and let Him bind up wounds, show the Way through.
Time with Him is what time is for.
Come away with me, my fair one! 


~Song of Solomon 2:13
Photos: My Mom's Bible
out on the front porch
Share your thoughts? If you would like Holy Experience posts quietly tucked into your reader or emailed to your inbox for free…