And I'm in our bedroom stacking The Farmer's freshly laundered denims when I hear the back door slam shut. Malakai's in.
And I hear his still-outside voice holler loud at Shalom over the brrr whirl of the pop-pop-pop-popcorn maker, "Popcorn? Did Mom really say you could make popcorn, Shalom?"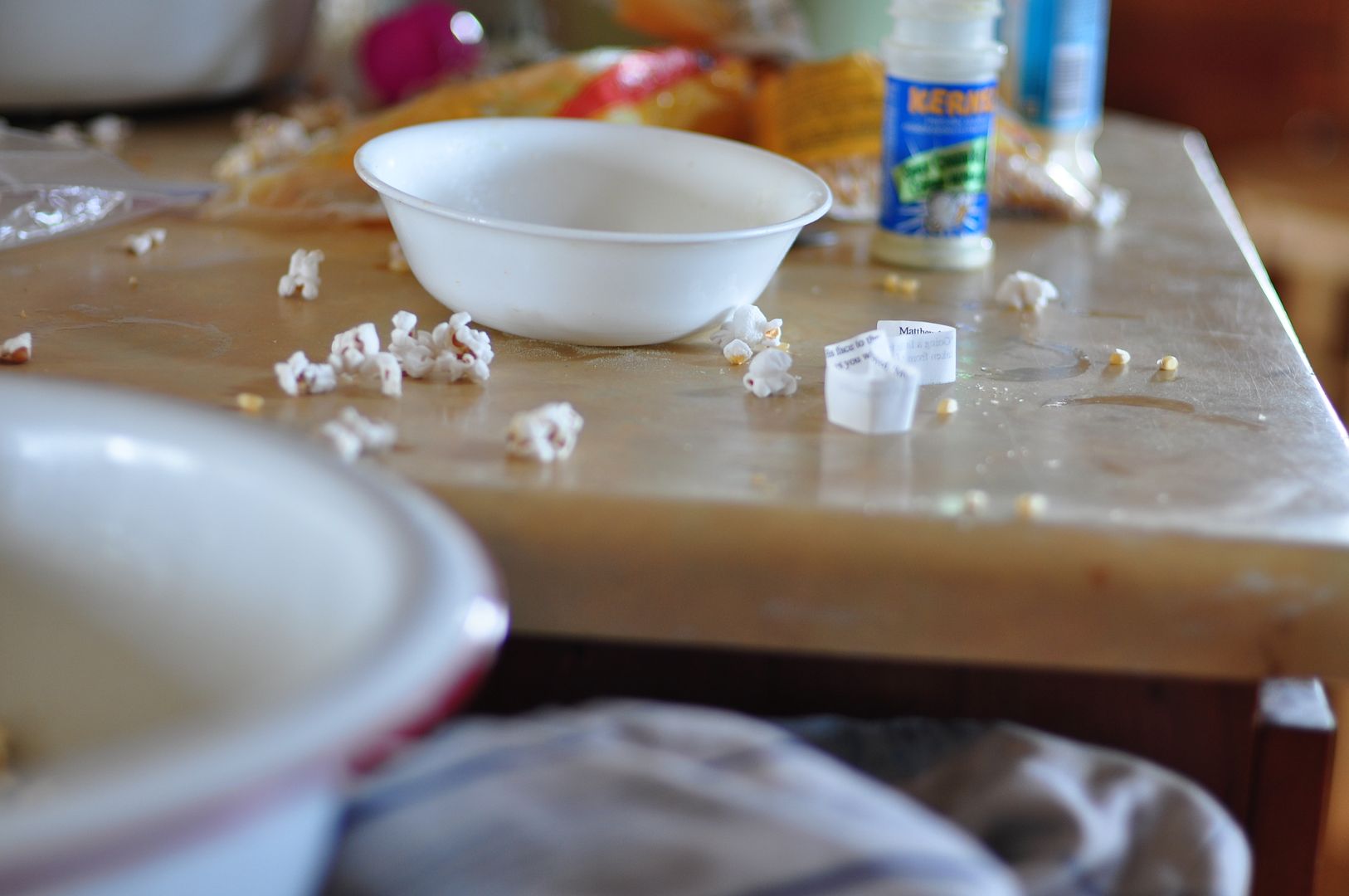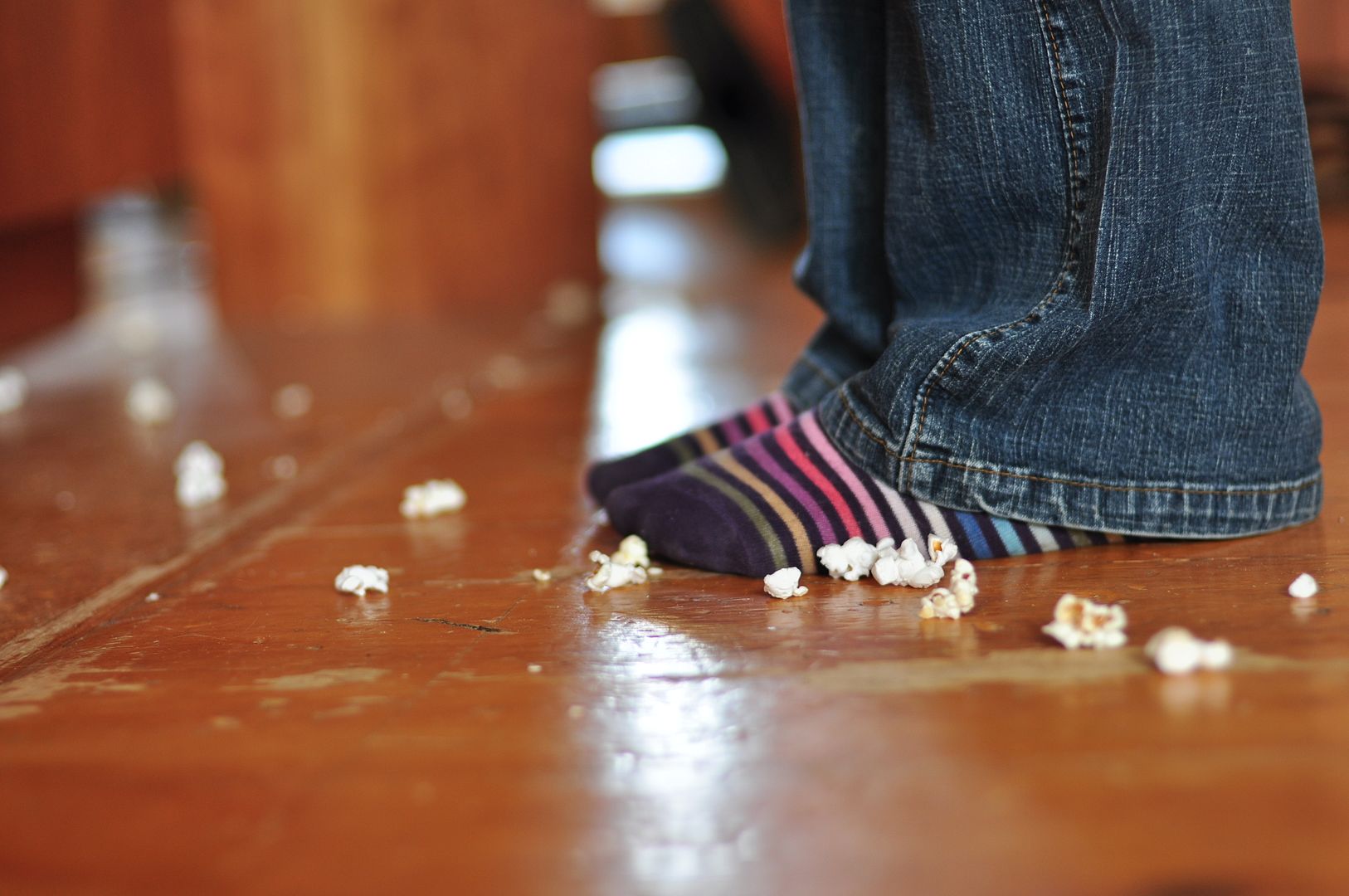 And I hear it too when Shalom unplugs the popping popcorn maker so Malakai can really hear her and she says it clear, in her I-am-very-certain-voice, "She really did, Kai. I know she usually says no because she says it makes such a big mess, but this time she really did say YES!"
I really did.
And I break happiness into the bedroom mirror and laugh aloud just to myself.
Saying Yes will mean a mess — but isn't this precisely how we bless?
May all you wanderings this weekend, kind friends, be about embracing the messy.
For isn't that what Jesus did for us?
All's grace,
Related: When You Can't Figure Out What the Answer Should Be
Inspiration from our Year of YES!

Photos: happily embracing the messy here
Share your thoughts?
If you would like Holy Experience posts quietly tucked into your reader or emailed to your inbox for free…