We cut up white
paper,
pierce a hole right through,
hang this passion
…… on a bunch of wood.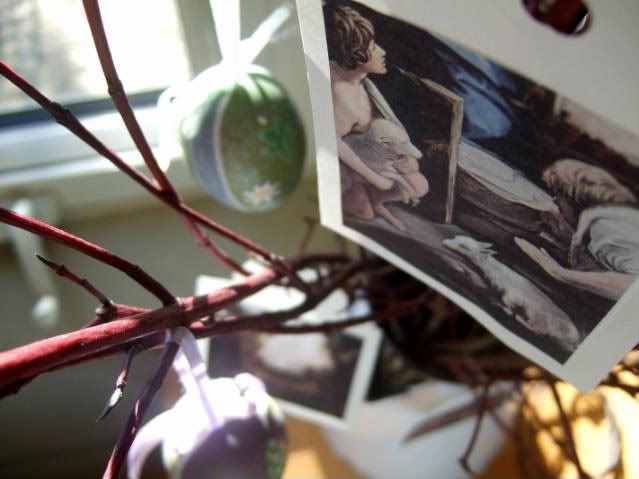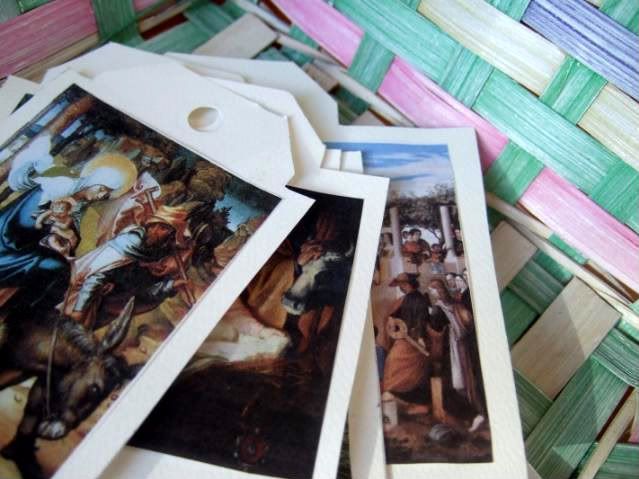 We read each day's devotional.
We hang the devotional's accompanying art symbol on our own passion tree, the very same dogwood branches we hung our Jesse Tree symbols on at Christmas.
We too are led to Calvary.
:::::
How to Make Your Own Easter Tree

Photos: our Easter Tree
Share your thoughts?
If you would like Holy Experience posts quietly tucked into your reader or your inbox for free…