The Light of the World that Mary carried to Bethlehem, light to shine on those living in the land of the shadow of death, He moves ever closer to Calvary.
And the pitch black that fell for three hours at noonday.
We walk with Him. We follow the Light.
You asked if you could come with us? If your family too could join the tradition of following the Light of Christ through Advent and Lent?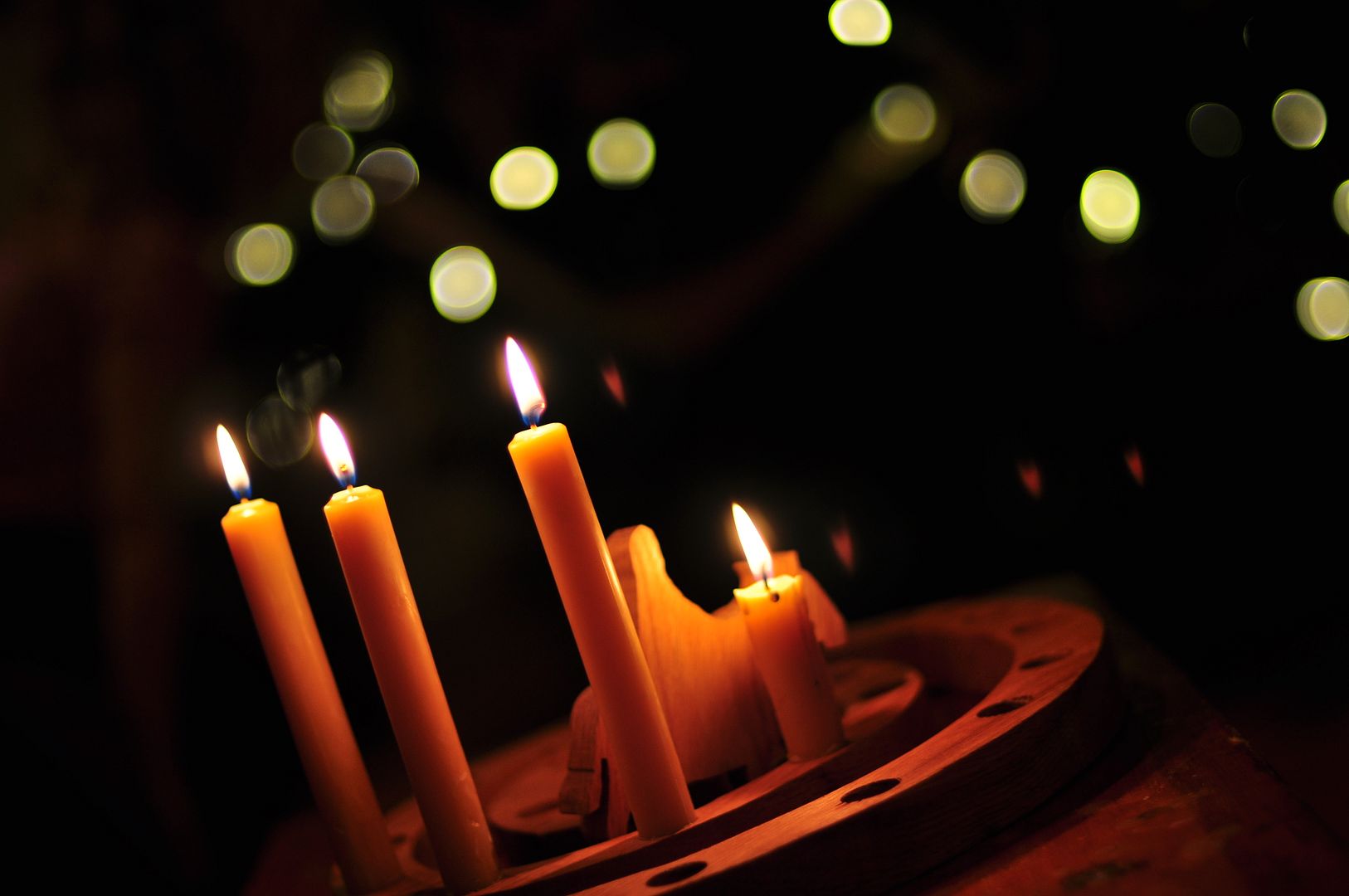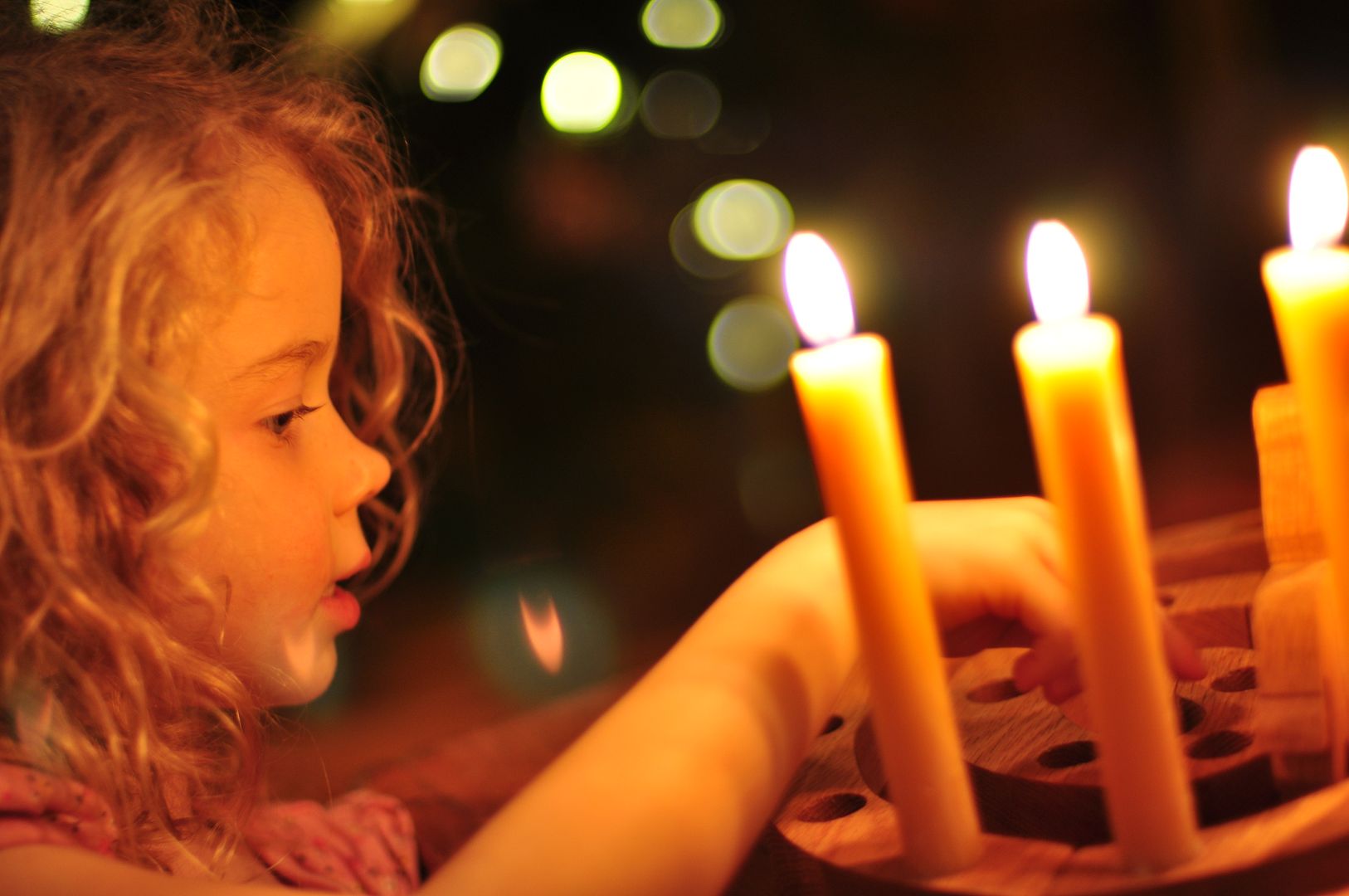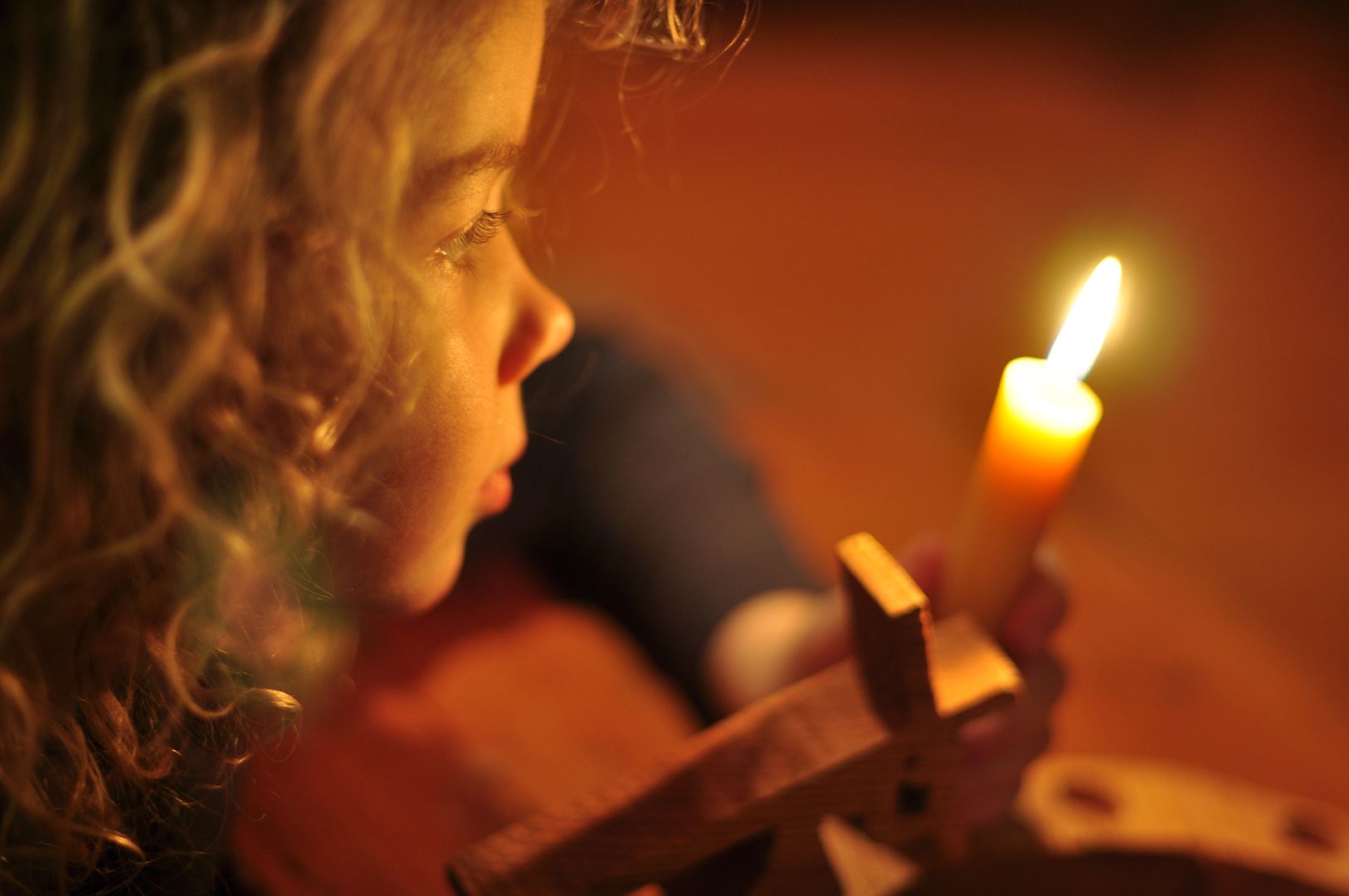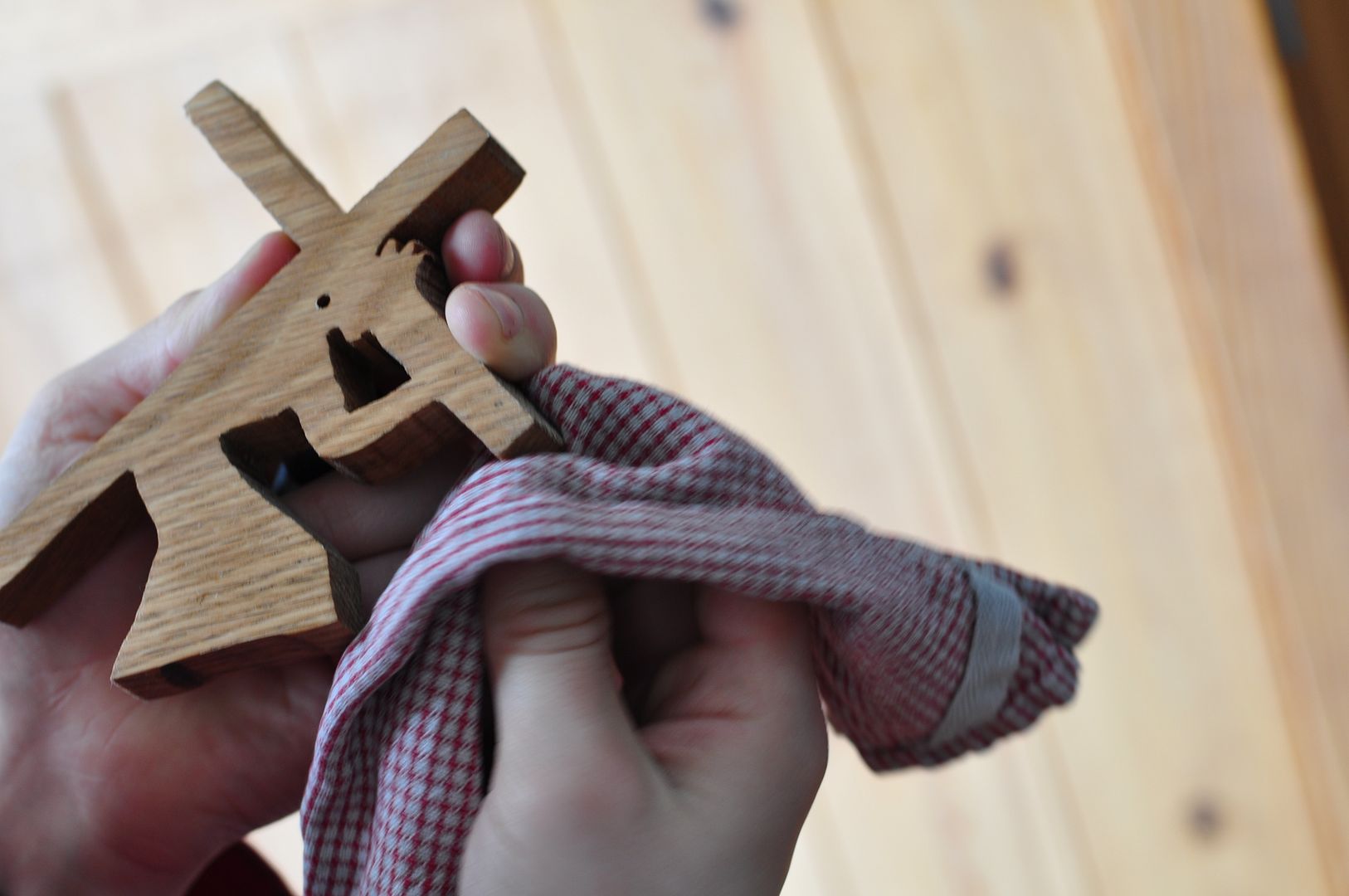 Our oldest son, Caleb, was humbled by your generous interest shown in wooden wreath he made to mark our days both through Advent and Lent.
You asked if Caleb could make an Advent to Lent wreath for your family too?
So we discussed as a family how we might best serve you.
How we might best serve your deep desire to truly celebrate your Easter as you celebrated Advent — with a family tradition that gathers hearts to exalt Christ.
To that end, Caleb has spent the last few weeks sourcing not only wood but expertise on how to most conveniently create the spiral out of one piece of oak, that he could best get a wreath to you.
Watching your fourteen-year-old son take his craft to other craftsmen to solicit advice, watch him make phone calls and approach business owners about supplies, is this wondrous witnessing of your boy become a man and we have marvelled and given thanks and loudly applauded. And he has smiled long.
I have sat in the parked van and watched him walk down the street and into a business, his wooden creation under his arm, and I've shaken my head at the kind of courage. When I was a teenager I was too trembly scared to call into town to get my hair cut: I'd pay my kid brother to make the call. Even now, I would struggle mightily to do what Caleb's done these last few weeks.
But Caleb's lived it, has followed and trusted and taken courage in the the Light of Christ and he's taught his mama much and he's found great joy in working to craft this for you, The Way of Light wreath, an Advent journey that extends into a Lent pilgrimage, esteeming what Jesus has done for us through His coming and His crucifixion.
If you too are looking for a tangible , deeply meaningful family tradition… to prepare hearts for both Advent and Lent for years and years to come… perhaps this wreath helps your family?
Our Caleb's worked on the Advent 24 candle-holding wreath, and for each of the 24 days of Advent, the candle proceeds through the spiral, Mary, swollen with Savior, following.
Come Lent, this same oak wreath then extends to a 40 candle-holder markings, making the profound and visible connection for of the miracle of the God-with-us of Christmas to the cosmic redemption of Easter. Each evening, the candle proceeds one more day around the 40 day journey through Lent, the symbol of Christ carrying the Cross — and all our Grace-Hope — towards Calvary.
The wreath set, to celebrate the two most important holidays of the Christian faith, includes both the the symbol of Mary with Child and Jesus carrying the Cross, each pieces crafted out of solid red oak and which Caleb has finished in linseed oil.
It's our quiet prayer that celebrating with this unique heirloom that directly connects Christmas to Easter might be a torch of Christ-light to pass on for generations, making family faith memories, year after year. We pray this serves you in some small way?
Caleb's The Way of Light Wreath set: $68.00 USD
(candle diameter required to fit candle holes: 3/4 of an inch)
Only fifty wreath sets will be offered.
Thank you for your grace and understanding, as fifty wreath sets are the most Caleb can craft while still attending to his farm responsibilities and maintaining his studies.
Shipping anywhere in North America (14.5 inches by 19 inches, weighing 2.5 pounds): $20.00 USD
To order a wreath, please contact Caleb, and if you might include your shipping address. (Caleb will send an invoice to your email address through PayPal. (Your credit card, bank account or debit card can be used through a PayPal account.)
UPDATE:

Whew! Caleb happily has his work cut out for him! He's rolling up his sleeves! (And he's enlisted some willing brothers to help him out!)

The orders Caleb's already received as of 10:00 AM EST, he'll work diligently to have to families for Holy Week…. he'll do his best!

Still, if you'd be interested in receiving an Advent/Lent wreath — even if you receive it after this Easter —- if you'd like to email Caleb with your mailing address and interest here:

interestinadventtolentwreath@gmail.com

All's grace,
Ann
We humbly pray The Way of Light wreath may bless your family… as it has deeply blessed ours. Nightly gathering to move the candle one day ahead… move our symbol of Christ closer… to read Scripture together, sing hymns, pray, as the candles flicker — this has been a bonding, God-glorifying tradition for us that we look forward to each evening throughout the hallowed seasons of Advent and Lent.
So… from our hearts and home…. to yours.
May we all walk together in the Light of Christ.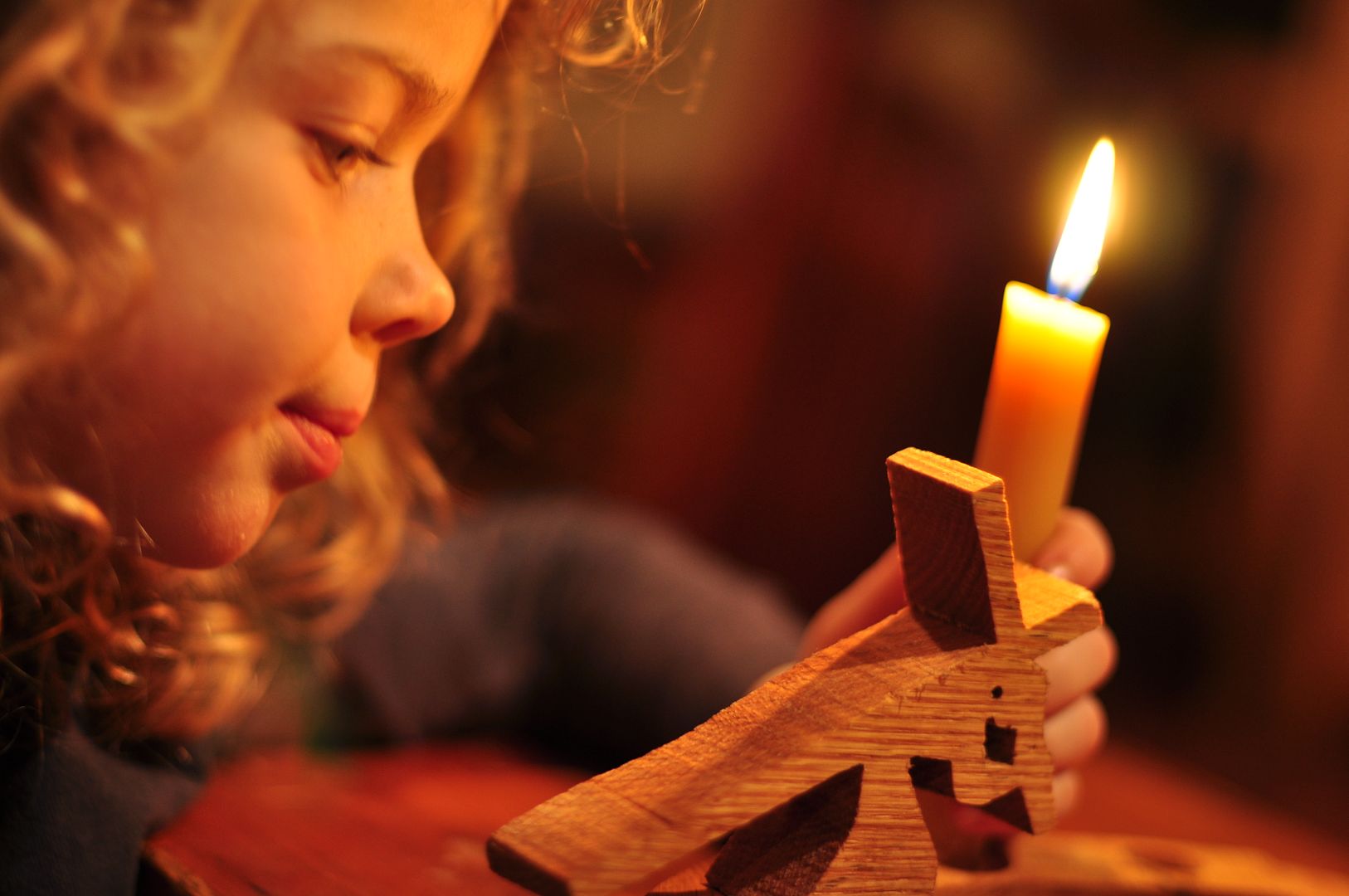 Related:
How our family uses the wreath during Advent
The story of how our family uses the wreath during Lent

Photos: Caleb making The Way of Light Advent to Lent Wreath and it marking hallowed days in our home… Share your thoughts?
If you would like Holy Experience posts quietly tucked into your reader or your inbox for free…