Yesterday, on September 2, 2009:
She carries them in from the field, swaddled babes, and I stand at the sill and watch her sit on stones of back step to peel back the husks, watch her lay aside darkened corn silks, hair for dolls of her own imagining.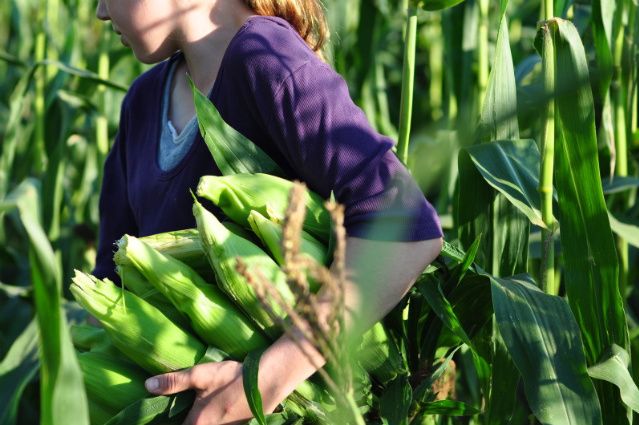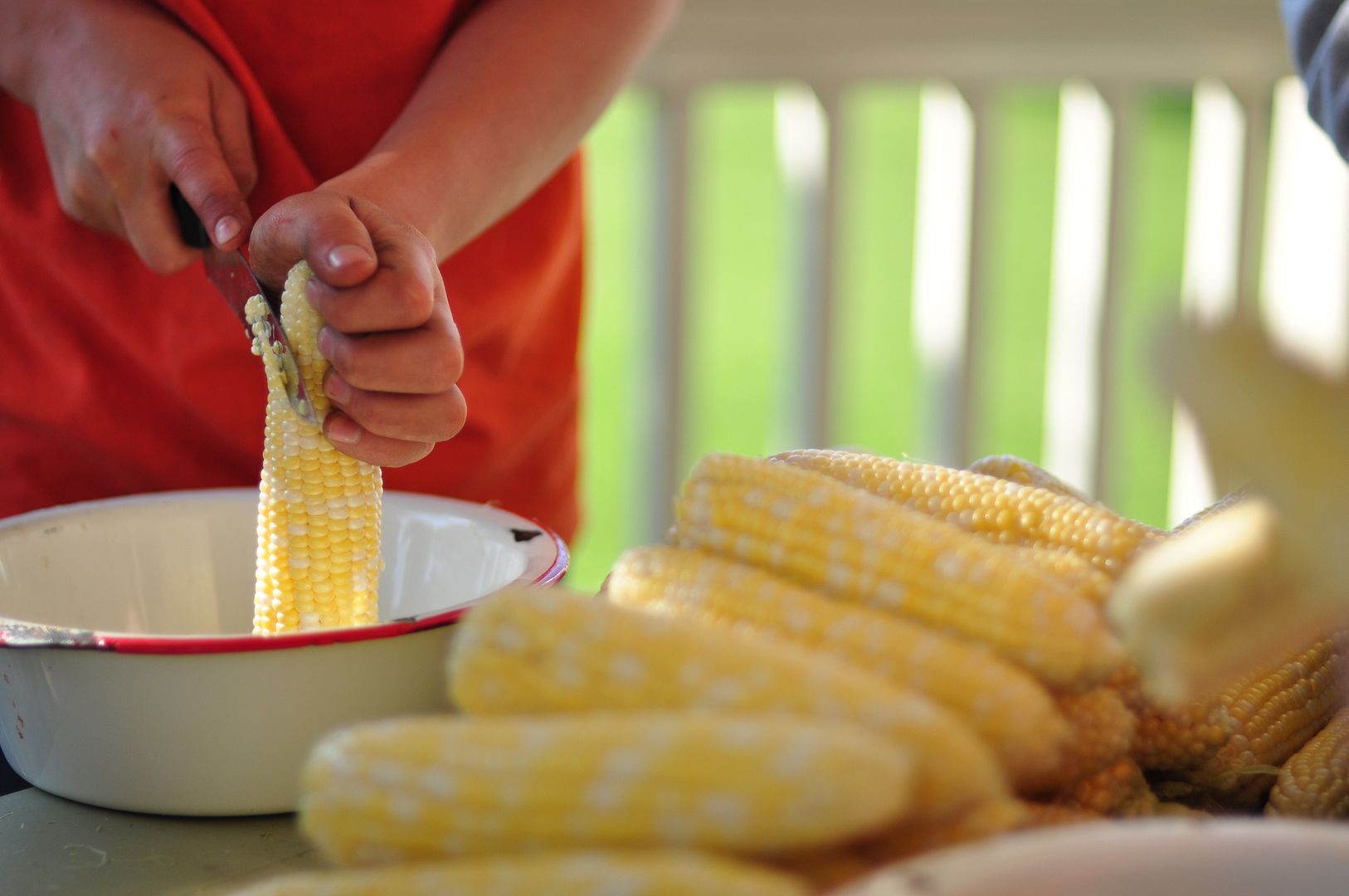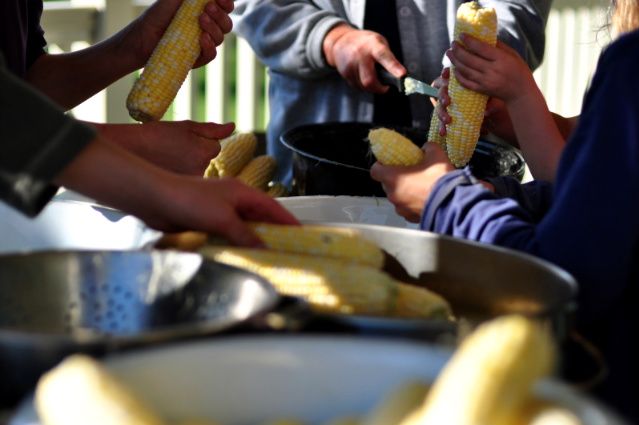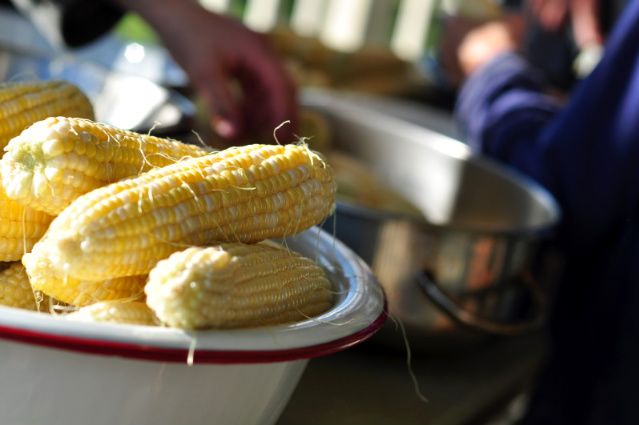 On September 2, 2004, five years ago, 1635 posts back, words of the very first post in this place:
Today… we cut corn. Joshua and Hope unclothed sun-kissed cobs, Kai and Levi danced in the warmth, my sister and I blanched, cut and poured sun-filled kernels into freezer bags to be revisited on the dark days of cold. I could feel the warmth of sunlight on my hair as I stood on the afternoon porch, cutting juicy golden away for winter days.

And I wanted to bag the whole sun-drenched day up to retrieve in the winter of my life. Kai's curls. Joshua's questions. Levi's wonder. Hope's dancing eyes. Cale's creations. To be savored much later.

But it is not to be. I must consume the abundance of moments now. Days I am overwhelmed, wanting to write the music of my life in a slower tempo…….yet this is the glorious dance of now.

So I shall dance in barefeet. For I am on holy ground.
Five years later, one tousled halo of little girl later (was there really life before her too?), and a long, tangled string of words and words and words later, I stand in the same place. Still cutting corn on the front porch with a passel of kids, with my mama too. And still I slip to this dark space, quiet cellar, place to store the sun-drenched days, kernels of stories.
I didn't know five years ago on a September night, when I clicked "publish" on that first corn-husking post, that it would be me I'd be peeling back.
I didn't know what He'd use to heal me.
I couldn't have known the cost.
I never thought of how and when these postings might end.
I wasn't prepared for the fire and the heat and the Spirit and the fear-begging-to-be-made-courage.
I didn't know how much I didn't know.
I couldn't have imagined the people-beauty, the souls luminous, the Glory-stories.
I never expected so much joy.
Five years later, and I'm still standing on the front porch, and my world has grown bigger and I have grown smaller…. hushed. I am the same and I am changed and I am less and I am more and I have seen Him and His name is Where-Two-or-Three-Are-Gathered and Community is a Love-Body that holds itself in the wind. I never knew.
Five long years of tracing the outline of days with the arc and curve of letters and finding the Spirit in the story.
I understand girl shucking corn.
I too have kept my husks and silk.
:::
May I stammer out my thanks? For you sharing you with me, for the places you have taken me to, the wisdom you have shared, the ways and means you have ministered and mentored… You are grand and I whisper gratitude.
That you'd sit in the quiet and listen too for Christ's voice in the cacaphony, look for the Glory-Glimpses in the chaos… and that He. would. come. to. us.
Lump in throat, all I can say is…
All is grace.

Photos: Corn days, my mama directing a corn-cutting bee on the front porch
Share your thoughts?…
Would you like to sign up for more quiet thoughts via email?…