This house rocks with the noise and the thunder, of the many and the living close. I light a candle. We call it a Peace Retreat.
When tears rain and voices crash, domestic sky splitting with sibling storm, weary Mama has arms to wrap up gusting child or wind-lashed child, has a haven out of the whirlwind, a place with moments to pause and quiet.
A place to come meet Peace who is a Person.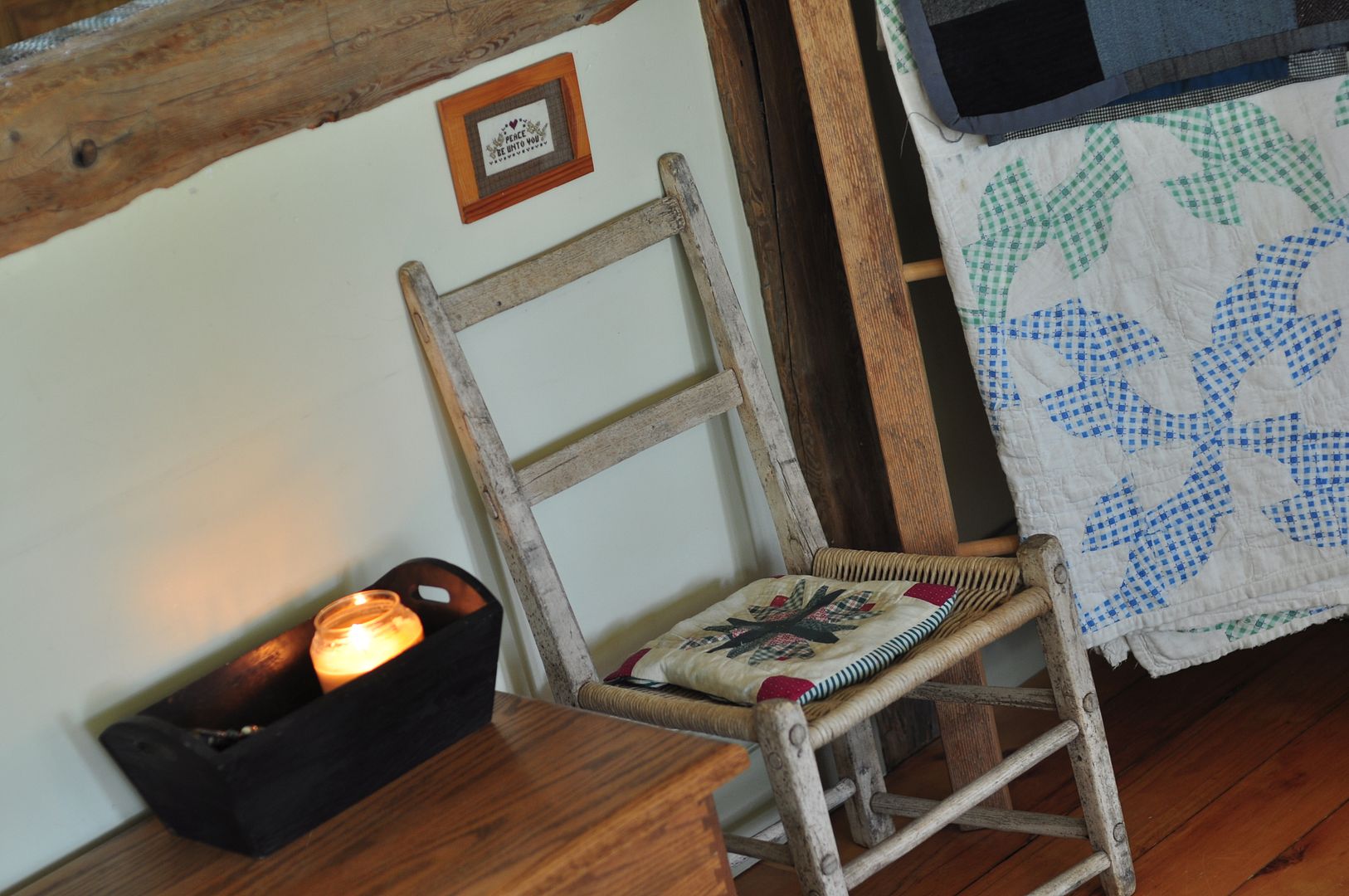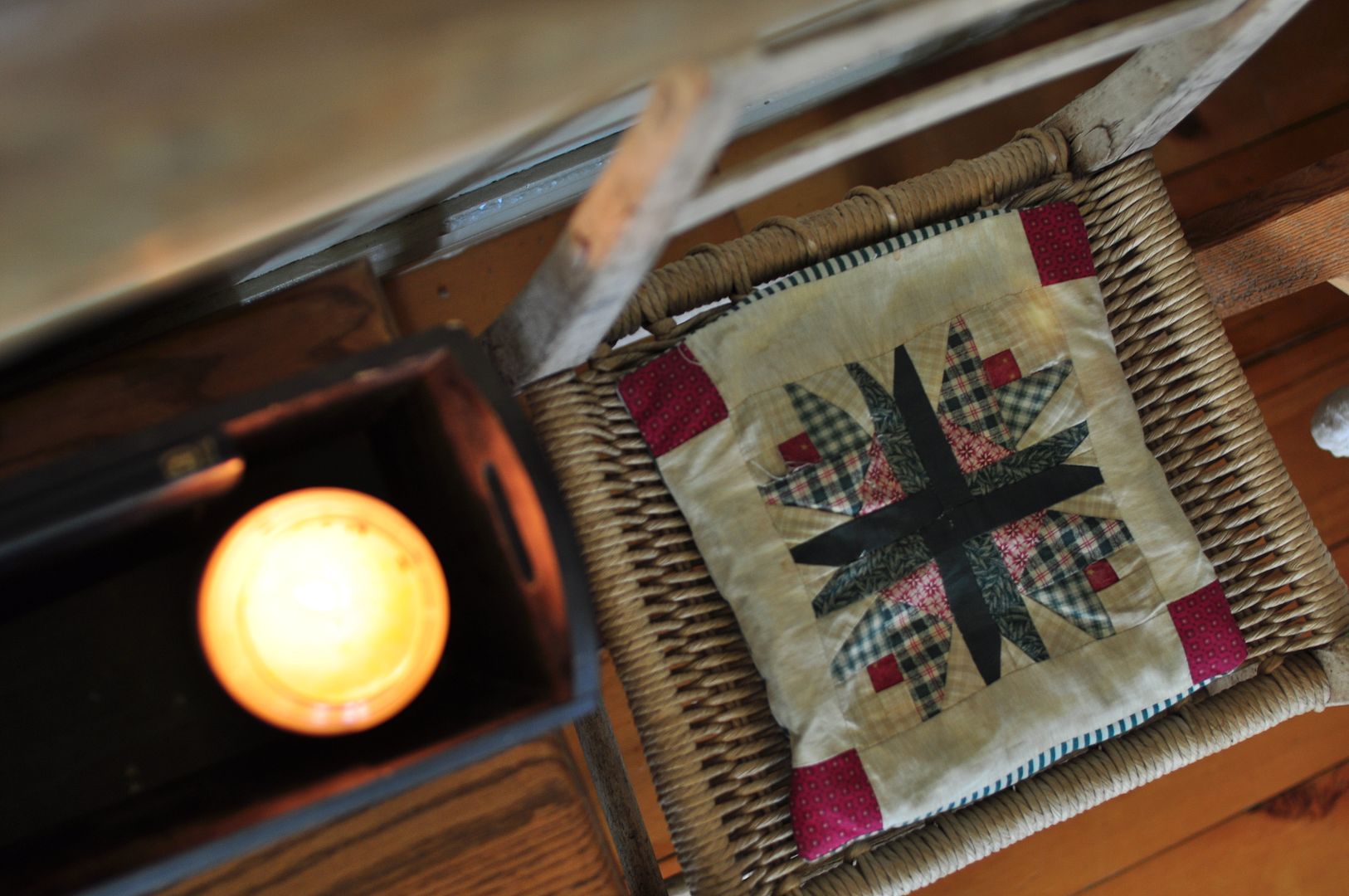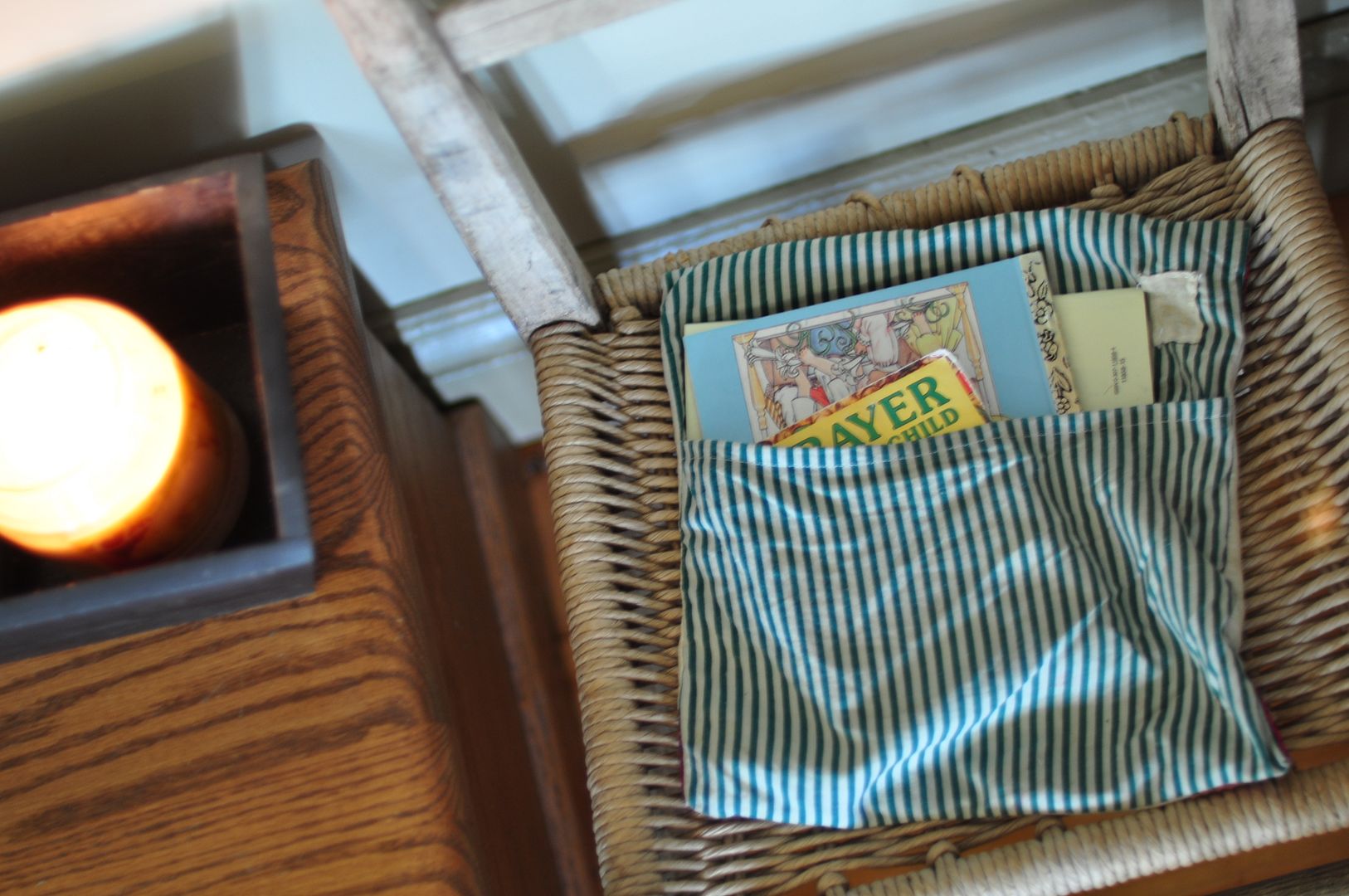 "Hon, you've some big feelings…. Can we wrap you up in some peace?"
He nods through the wail. I take him by the hand, whisper as he sits, "Why don't you read Scripture for a few minutes, pray, sing a bit, find some rest in Jesus…."
A Mama can't fix a squall. But she can embrace and rock and lead to the Man Who can.
He opens the pillow envelope to the prayer books inside, the Bible, the wee notepad to draw or write out some of the twister. He chooses Jesus' words.
"You want a lap quilt?" I reach towards the patch one at the top of the ladder….
He shakes his head, no, wipes away a sniffle.
"But I might draw later too…" He finds a pencil in the basket.
I see the dark clouds breaking up.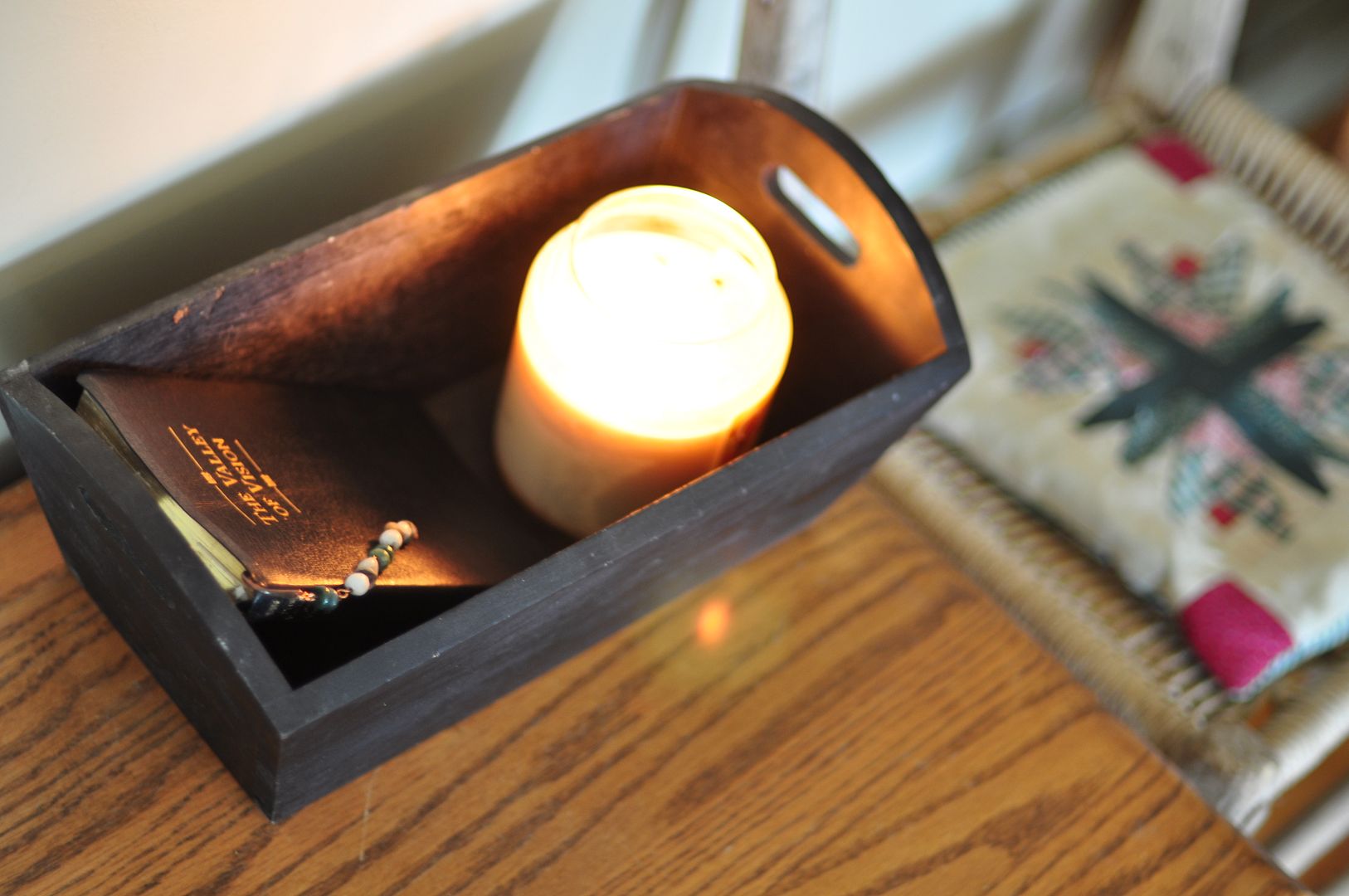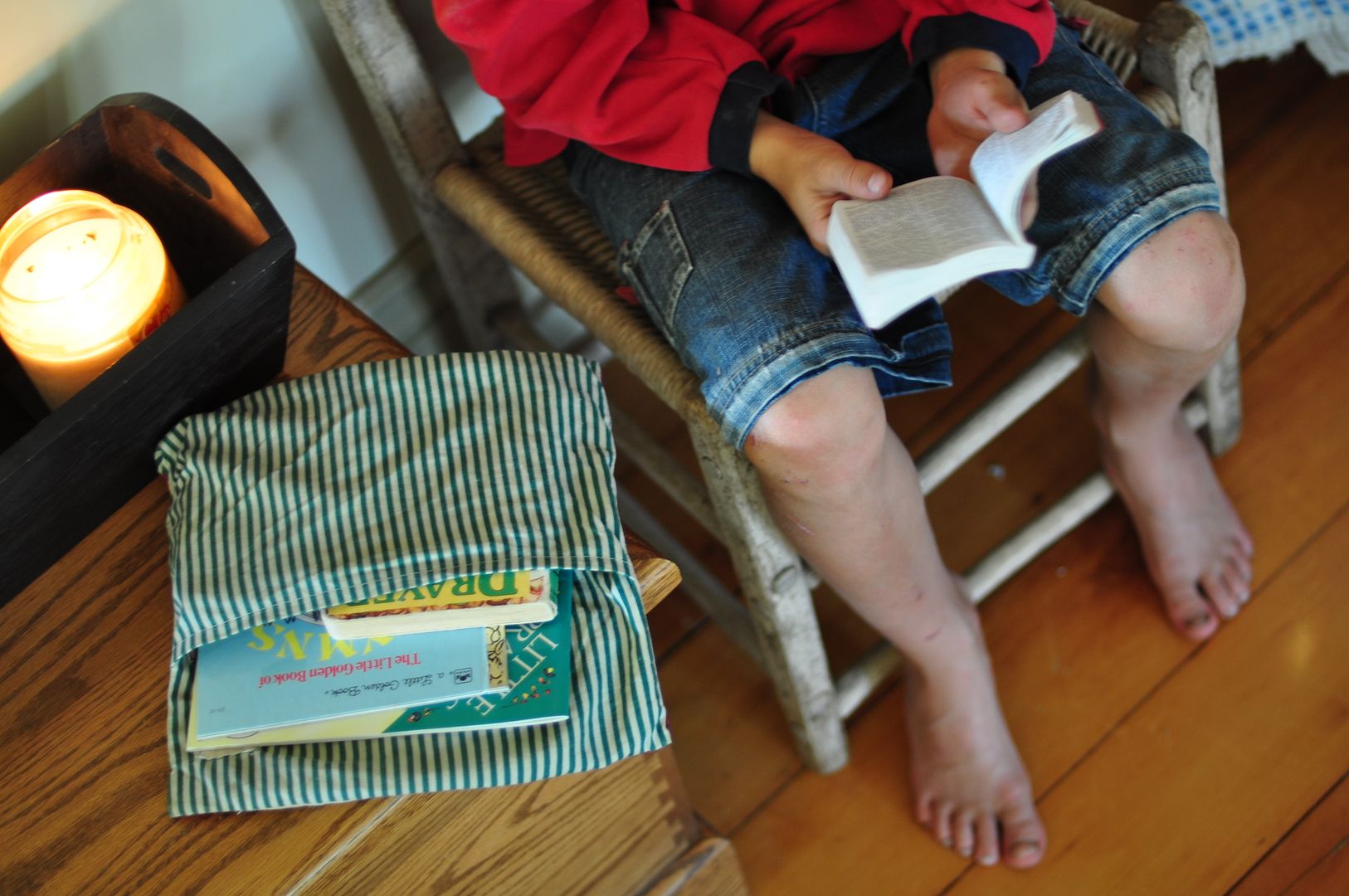 "Mama?"
I look up from the sink. He's holding that pocket Bible in hand.
"I feel better."
He who calmed the seas does that to the soul.
Still waters reflect faces smiling in His peace…
Lord, sometimes little (and not so little) people need retreat to a place in the midst to find the Person. Come meet us.
"For He Himself is our peace…" ~Ephesians 2:14

Full-disclosure: Sometimes the Mama needs a time out in the peace retreat :)
Related: Peace is a Person

Photos: our peace place: a yard sale chair, a thrifted basket with jar candle and prayer book, Valley of Vision, a long-ago cross-stitch prayer, a pillow with children's prayer books, pad of paper, pocket Bible
Share your thoughts?…
Would you like to sign up for more quiet thoughts via email?…