She keeps it by her Bible.
Clay shaped by hands, a pottery jar, there on the kitchen table, always there by her Bible, both open for the taking.
I don't ask her about it.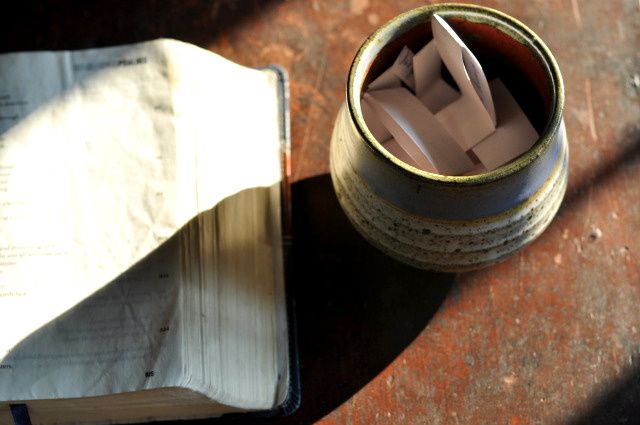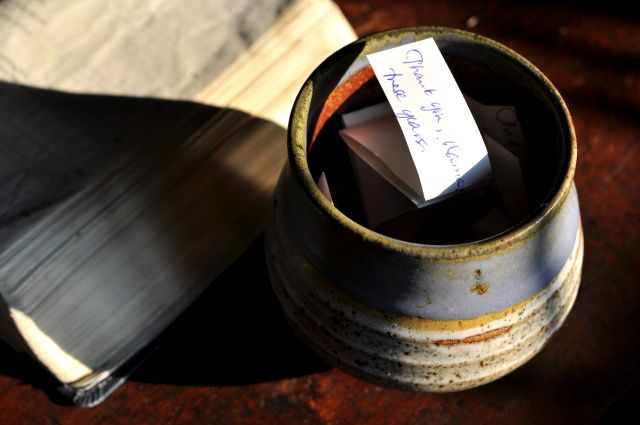 At the end of a phone call in early fall, leaves leaving, she brings it up.
"Ann… the jar."
I pause at the sink, pause in the scouring, the scrubbing it all away.
"Yes, Mama?" I gave her the jar, thrift store find, for Mother's Day last year, filled it with slips of paper.
"I just wanted you to know what it's meant to me. I pick out one every day…. sometimes more."
The Manitoba Maple outside my window loses its color to the wind, gold and amber whipping by in autumn gales come early and I watch them go, smile for Mama gathering…
"Things in there I never would have remembered… things I didn't know you remembered."
Standing at the sink, watching the wind pack summer up and away, I remember sitting in the sun of a May day writing out those slips of paper….
"Thank you, Mama, for all the nights you sang me to sleep, me so scared of dark and dying in my sleep, and you so tired. You never got frustrated… just kept rubbing my feet and singing… Thank you."
"Thank you, Mama, for quizzing me on all of the dates for Mr. Manoryk's world history tests… I passed!"
"Thank you, Mama, for still loving me, always loving me, even when I was a saucy twelve-year-old with hair-sprayed bangs who thought she knew what to wear and what to eat and where to go and was really too hard to endure…"
I scratched down a sheet with spontaneous gratitude, memories I too had forgotten before pen found page. But gratitude is a magnet, attracting filings of goodness out of the expanse of the past.
"When I read those slips of paper, one little thanks at a time, it's like… a long hug from you." Her voice is breaking up and the leaves outside my blur, not with rain on the pane but my liquid heart brimming.
"It's like the past redeemed. Thank you." I can hardly hear her whisper through the feeling. I can see her though, my heart can, my mama.
"Oh, but the thanks is all mine, Mama. All mine."
Leaves and tears fall, September wind blowing away time, and our hearts sit silent beside each other, both open for the taking.
… a snippet from this past week's endless gifts … to live thanksgiving to God, long hug to Father…
1171. blue jays on sunflowers
1172. boys and pennies and tricks
1173. Hope-made cookies
1174. the staggering generosity of this community… no words… only lump-in-the-throat gratitude for how well you love. how well. how well. how do we ever thank you?
1175. us all just together at the end of the day … food and books and piles and happiness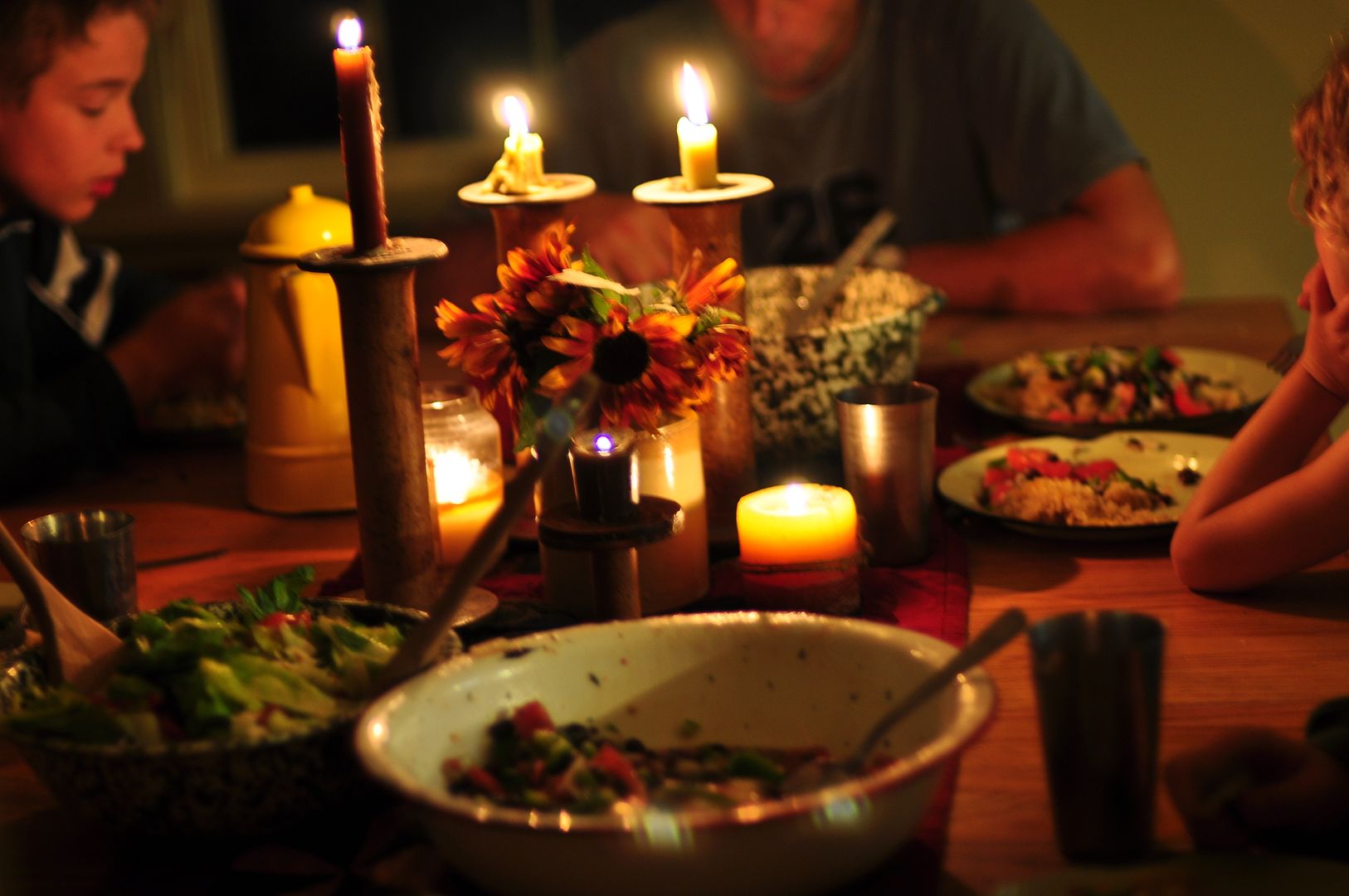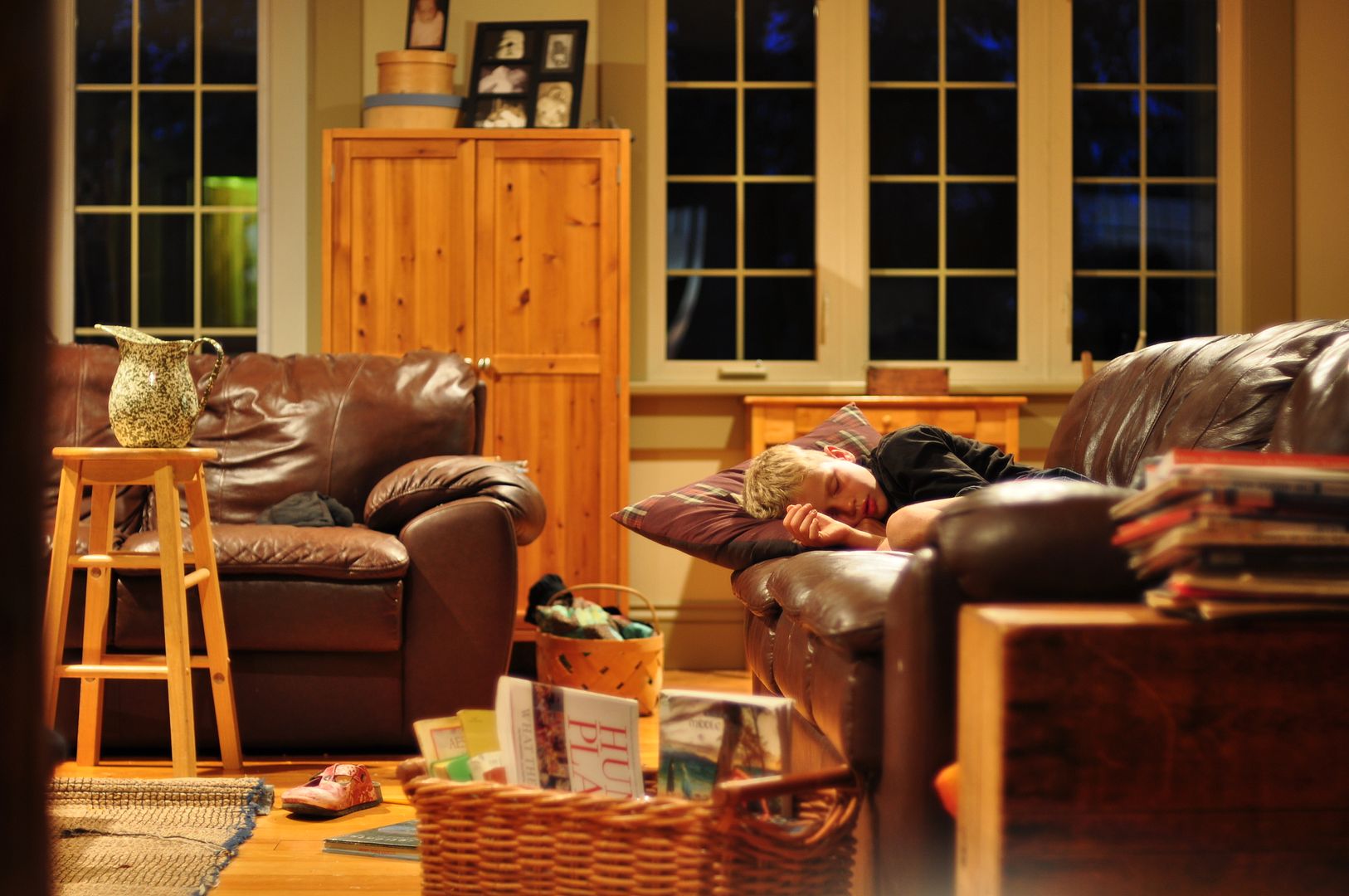 1176. galvanized pails full of God gifts
1177. his dirt rings around the bathtub… he works hard and we are loved
1178. notes plunked out on the piano by youngest boy with big dreams and that smile that swings me
1179. sisters reaching out
1180. fish swimming in my mudroom sink –boy trophies!
1181. a youth pastor sold out for Jesus
1182. creatives who support their beautiful work
1183. repentance and fresh washing of tears
1184. ordinary time that is always enough
1185. a mama of many making art with song
1186. roasting first-ever marshmallow for 85-year-old great uncle
1187. washing our dirt off the potatoes
1188. a community of word people who've quietly come alongside to help me become more comfortable in my own skin
1189. half moon
1190. singing in dark, long into night….
I will wash my hands in innocence, O LORD,

that I may go in procession round your altar,

Singing aloud a song of thanksgiving and recounting all your wonderful deeds.

~Psalm 26:2-7
Want to live the abundant life? Become a God Hunter? Consider joining the Gratitude Community! Just jump in with your own counting!

How to begin your own 1000 Gift List ::: How Gratitude Can Change your Life
( Drop me a line if choose to begin giving intentional thanks and gather fresh joy and I will happily add either your name or a web link to the Gratitude Community I'm slowly getting caught up on meeting all you beautiful folks who have joined the Gratitude Community. Thank you for your kind grace and patience! I'm so looking forward to meeting you all soon!)
Will you join me in welcoming these Glory-seekers to the Gratitude Community?
Lisa Marie in WV
Carol H. in Michigan
Lucia
Jamie in FL
Melody in Cincinnati, OH.
Emily
CindyJo
Amy at A Spacious Place
Kristy at Mrs. Pear at Home
Riann at Coming Home
Beth at Ebenezer Stories
Meghan at Out of the Woods
Rebecca at My Bright Corner
Karen at A Time for Everything
Carin at United Here
Joan at My Faithful Walk
If you'd like to share your gathering of God in the moments… , (please, jump in!) consider adding the direct URL to your specific 1000 gift list post…

Photos: collecting joy here this week
Share your thoughts?…
Would you like to sign up for more quiet thoughts via email?…