Sometimes it takes a man to make a woman.
That night he took my face in his hands and kissed me too long in the dark, I was seventeen and he was just a boy.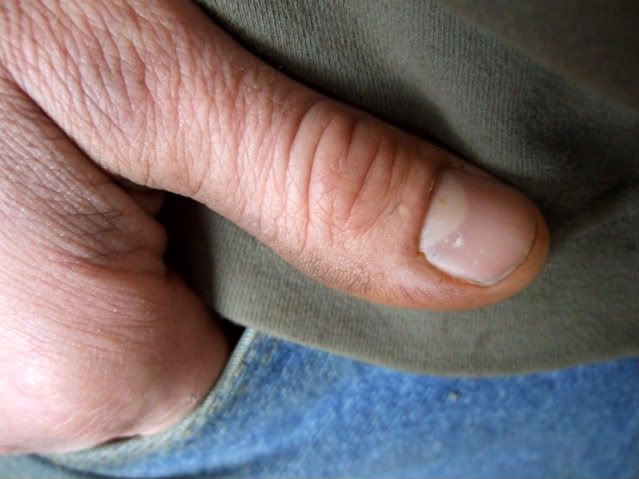 No doubting, we were too young. And I wouldn't recommend it, just saying how it was and how that smile could drop me, plunge of a rollercoaster, and the rush that flooded veins, torching cheeks. He caused tremors and flame and I split.
Yes, too young. I told him so though my heart had a tantrum, pounding hard that she was old enough for this, and arms like these. I spoke above her throb anyways, told him that life always burned and this would too, someday, and I was too afraid. His eyes caught the light, mirror of riverwater glinting in moon, and he said it slow and I've gone back to that moment, the way it flashed, a thousand times.
"One thing you can count on is the way I'll love you."
He was twenty one when he took my pure, trembling hand and slipped on the band and forever and under the veil, I was still a girl.
Girl who hid behind long hair and fear and a prescribed calm that she swallowed down with the water.
He, a farmer, knew how to nurture the tender ones.
When she wavered, he held her, girded her with prayer, and she cleared out a bedroom closet to fill it with books, held down her side of the room with words, and on his side he read the farm paper and the book of Proverbs and in the middle, they met, and he drew her close, and he smiled when she created and nodded when she went and said no to her performing and yes to her just being and, crazy man, whispered too often that she was beautiful and asked her, please, to believe him and he always, always, always said that everything, always was good. Everything, always…
He watered her softly and she canned stories instead of pears and when she doubted what it was to be a woman, he said she was good. And she calmed when she rocked babies and stitched lines instead of threads and he said everything was good and so was she, and she clicked shutters and keys and opened her life up to glory.
In air that only smiled, petals of her soul opened and she fit her skin.
Today, I turn the calendar page and sit across from that man at the table and his smile that undoes me, and I blow out candles, nineteen years older than girl too afraid. He winks and again, still, I blush. And I take the gift he hands me with his life.
The way he loved her made her a woman.
Related:
How to be a better wife
Best Beauty Tip
Radiate Beauty
Best Beauty Tip Proven
Photo: hand that's held mine
Your thoughts?…
Care to sign up for more quiet thoughts via email?…
(I usually begin the week with thanks, counting more blessings, 1000, endless gifts …. Today, a day I unwrap gifts, I just needed to whisper: I cannot count the multitude of gifts God has given in one man.)

Care to count gifts and choose a life of joy? Consider joining the Gratitude Community!
How to begin your own 1000 Gift List ::: How Gratitude Can Change your Life
( Drop me a line if choose to begin giving intentional thanks and gather fresh joy… I'm behind right now, but I'll get caught up here soon and happily add either your name or a web link to the Gratitude Community )
If you'd like to share your counting of the gifts with us, consider adding the URL to your specific 1000 gift list post…