I read it in a book, one line, and carry it around with me for days, a new map: "The literal translation for the words 'pray always' is 'come to rest'."
Somewhere along the line I got the idea that He needs hands more than He needs knees. Knees are so hidden, hands so laudable. We know which we like.
Bellies bloat hunger in Uganda and women die for love down the road and men build bank accounts and empires while their souls wither ugly and I think God needs a strong back, a good visionary or two to shake down the rotting boards, nail up some hope.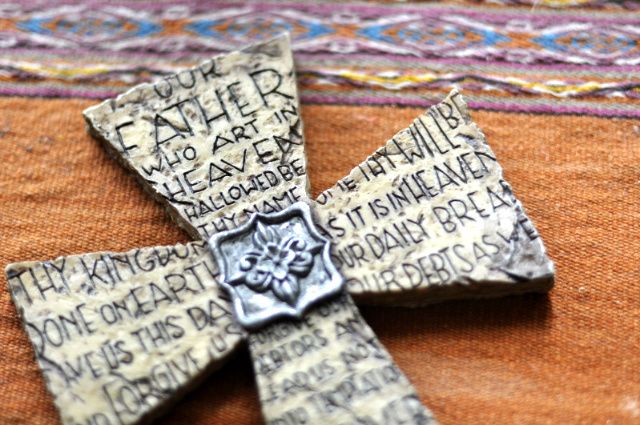 The Man who nailed up some hope laid Himself down in prayer till the pores ran salt red. His good men slept. The wrenching bending work comes at the knees, when we lay our vain strength down, and no earthly eye notices.
Can't we come rest, pray always, because it is God Who moves mountains? Ours is to fall down hard and pick up the mustard seed of faith that He can. We can rest because He can. He needs our heart more than our muscle.
Why is it easier to work for God than pray to God?
Why is it easier to break our own backs than to come rest in Him?
Don't I believe God can do more with a moment of prayer than I could with a millennium of work? (He'll ask me to do both, but He asks me to do one first.)
Is it easier to have faith in our own flesh and sinew than in our own Father and Savior?
I have questions. Do I want the answers?
My prayer life reflects my theology or idolatry.

Idols of self-importance die protracted, writhing deaths and the invisibility of prayer terrifies the glory-hungry.
Sometimes I imagine, but hardly, what if we prayed more than we blustered and planned and delegated and did? The work of carrying the Cross only came after the work of Gethsemane. They lined the streets when He carried the Wood. They saw that work. The parade and the seeing crowd offer cheap glory. Who knew of the prayer and the blood that came before in the dark and the aloneness that terrifies?
The head that bows is what gives the shoulders strength to carry the Beam. I forget that; I'm a fool to think it's easier not to remember.
I've been carrying these words around too, learning the topography of the kingdom landscape:
"These all with one mind were continually devoting themselves to prayer, along with the women, and Mary the mother of Jesus, and with His brothers." (Acts 1:14)
"They were continually devoting themselves to the apostles' teaching and to fellowship, to the breaking of bread and to prayer." (Acts 2:42)
"But we will devote ourselves to prayer and to the ministry of the word." (Acts 6:4)
"Devote yourselves to prayer, keeping alert in it with an attitude of thanksgiving." (Colossians 4:2)
Devoted. Who can't understand devotion to something noticeable, something quantifiable, something that could rouse even a pitiful applause? But devotion to something that happens behind closed doors? In the still of a heart? That won't be brought up as an accomplishment in polite dinner conversation? He knew it'd be a devotion like that that would starve the idols of air.
If I believe there's a grisly war raging all around me and the only way to fight it, isn't with tinny, impotent idols of self, but by calling on very God and the heavenly host, wouldn't I be devoted to prayer? Who wants wants the bloody front-line with its curtain of prayer?
I carry the words around, pray always, come rest, and they bring me to my knees.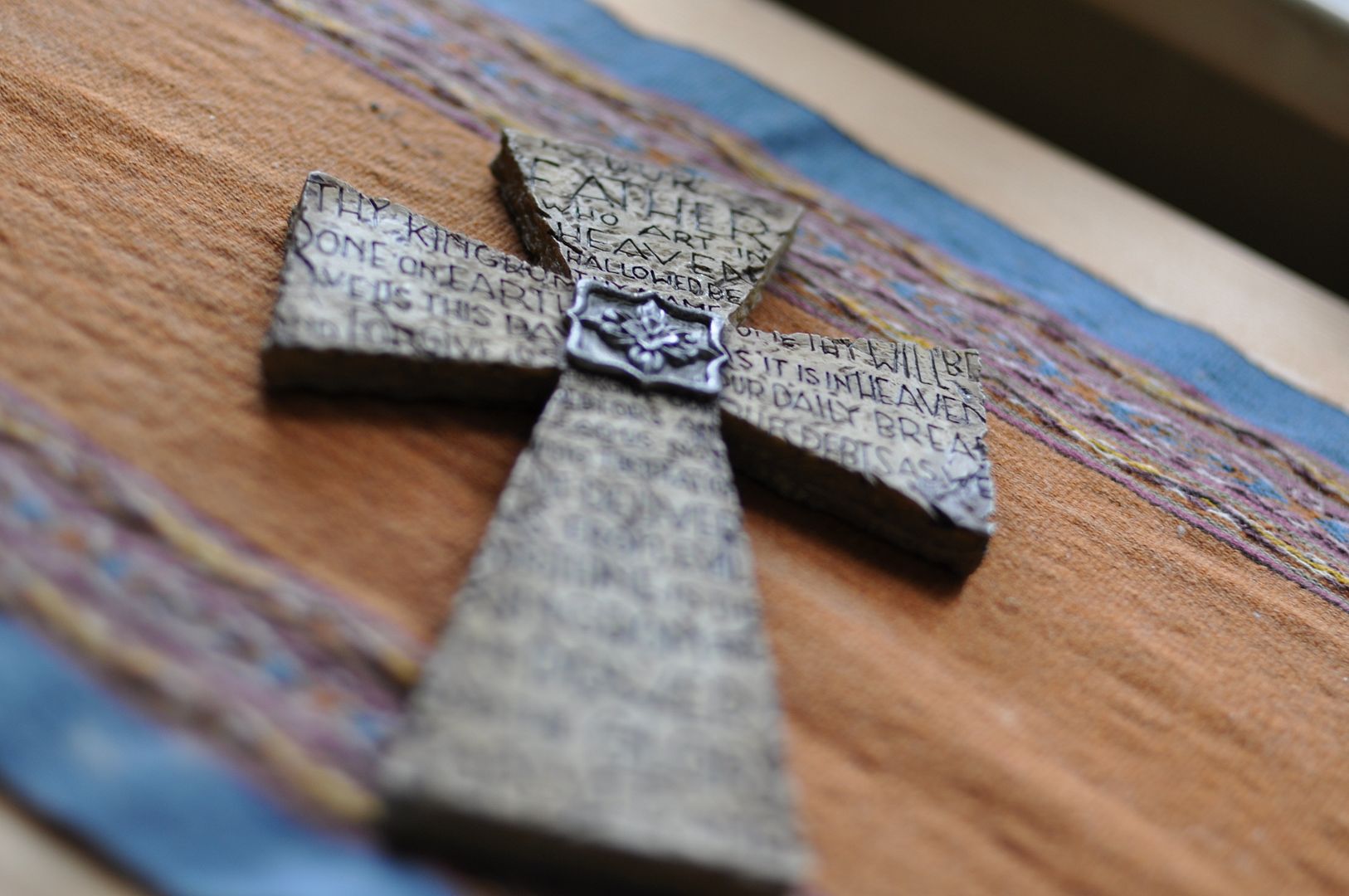 :::
Three reasons WHY PRAY:
1. God commands His people to be devoted to prayer (devoted, Noah Websters 1828 Dictionary: dedicated; consecrated; addicted)
2. We're in a war and prayer is our only offense and someone will have to be Moses and raise hands to God for the battle
3. Prayer is the essence of rest, the essence of theology, the essence of idol destruction, the essence of communion. We came from His breath and we're most our real selves when our breath is offered back to Him.
Will you pray with me right now, the prayer He taught us, for thinking about prayer, reading about prayer, learning about prayer, is grevious sin if we simply don't pray… Let the words come slowly, thoughtfully, out loud, out of the places of being…
Our Father which art in heaven,
Hallowed be thy name.
Thy kingdom come, Thy will be done in earth, as it is in heaven.
Give us this day our daily bread.
And forgive us our debts, as we forgive our debtors.
And lead us not into temptation, but deliver us from evil:
For thine is the kingdom, and the power, and the glory, for ever and ever.
Amen.
And all the people said Amen.
Every Wednesday, we Walk with Him, posting a spiritual practice that draws us nearer to His heart.
To read the entire series of spiritual practices
Related: Why We Struggle with Prayer and how not to
Next Week: How to Make Your House a House of Prayer…
Consider sharing your stories and ministering to the community…
Today, if you'd like to share your experiences as you Pilgrimage into Prayer…. just quietly slip in your URL….

Photos: cross engraved with words of the Lord's prayer, laying on my prayer bench, tender gift from oldest son who knows what his Mama really needs more of…
Share your thoughts?…
Would you like to sign up for more quiet thoughts via email?…