God, hear me saying….
…. heart beat ….
I am dry and brittle and
ready to snap
God, I hear You saying…
…. heart beat ….
How else to be kindling for
a burning bush?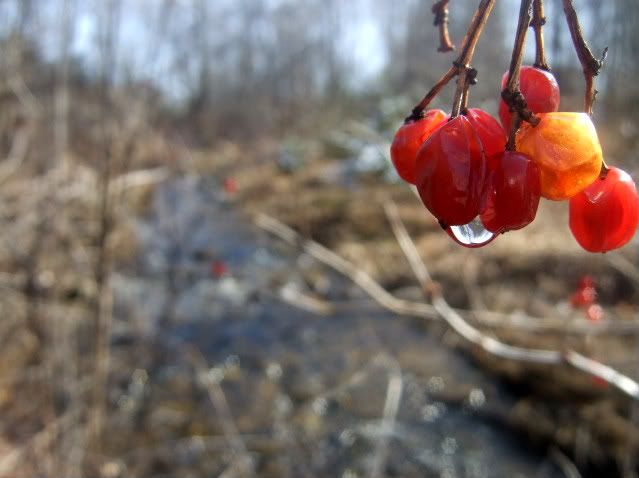 Pens have ears and tongues, and paper is the forum for the Great Conversation.
This journaling, putting ink to pulped trees, is a way to listen and dialogue with the God who hung on a tree. Alive and moving over the face of the deep, God of the Word, still speaks; He must, for He is Word itself, Word that always speaks in accordance with His Word. Pen in hand, we press heart up to His, and we listen to two hearts beating out their own conversation: heartsong.

The best conversations, the realest and purest, have a child-like honesty and purity about them… no pretensions or facades, just a naked heart pulsing, ink running down.
God, hear me saying….
God, I hear You saying….
That morning, already worn through, I wrote simple words: God, hear me saying I am dry… branch about to break… and the pen heard, and startled with His Voice and truth I'd never known: Tinder, dry souls are fuel for the igniting of His Presence. He catches our attention, sparking our dry bones with kindling of Himself, that we might hear His Voice.
It was all but a handful of child-words scratched down in a journal.
But for me, a Great Conversation that was, yes, a Burning Bush.
:::
A memorable note to the inbox from Suzy of Scraps by Starlight of her experience with the simple conversation…God, hear me saying….God I hear you saying…
Dear Ann,
Reading your journaling post about simply listening to God's voice, then praying about what you have heard just struck me as something I needed to do very much.
I have been going through a time of finding it hard to hear His voice or feel His presence and it has been hard. So I wrote and I wrote. And I heard, and tears fell and fell, and I felt His blessings and Love rain down. And this morning I was compelled to write again as I felt His presence close to me….
I shared what I wrote with my husband and my two eldest last night and they too wanted to write their the words they heard God speak to them in their hearts. Each response was so personal and loving and real even my little five year olds! It felt like God was there in such a tangible way with us. This was a really healing experience after all that we have been through in the last week.
Putting those feelings and responses into words on a page, in a sense, is something that I have never really done before. Yet it brought such a sense of tangible clarity and closeness to God. It's something I have begun to do everyday since. Even if just a sentence or two it feels like my heart is being searched and touched by God.
It's childlike in a way, different from simply reflecting or meditating yet almost more simple and direct and concious.
God I hear you saying…
God, hear me saying…
:::
May you too find a pen, and even with a sentence or two (there's no right or wrong way — however you come to speak and listen to Him)… hear His Voice from your own Burning Bush or two.
Related: Every Wednesday I'm posting living out a spiritual discipline. Currently, every Wednesday focuses on the practice of journaling.
Part One:Journaling as a Spiritual Discipline: Light Catchers
Part Two: Journaling: Being Real with Jesus
Part Three: Journaling: As Family Worship
Next Wednesday: The Many and Varied Ways of Creative Journaling. And if you'd like to share a glimpse of your journaling story with this quiet community… consider this your warm invitation to slip a note into the inbox . More of your inspiring notes posted in the coming weeks!
Photo: "burning bush" down by the crick