Journaling is keeping company with God, God who asks as He walks through the Garden, "Where are you?"
Journaling answers: Here I am.
It leaves markers of the soul's journey.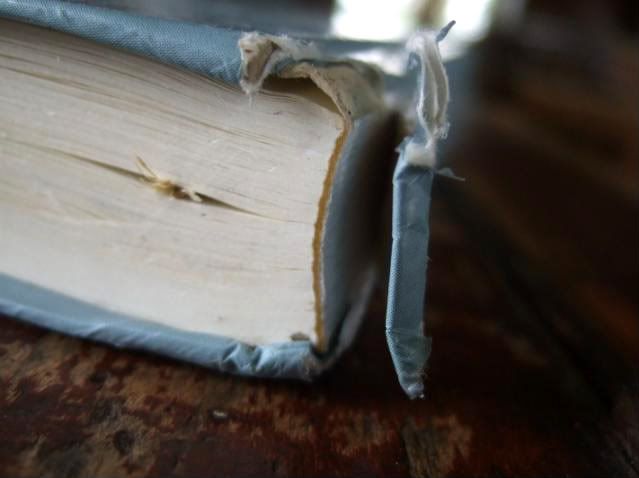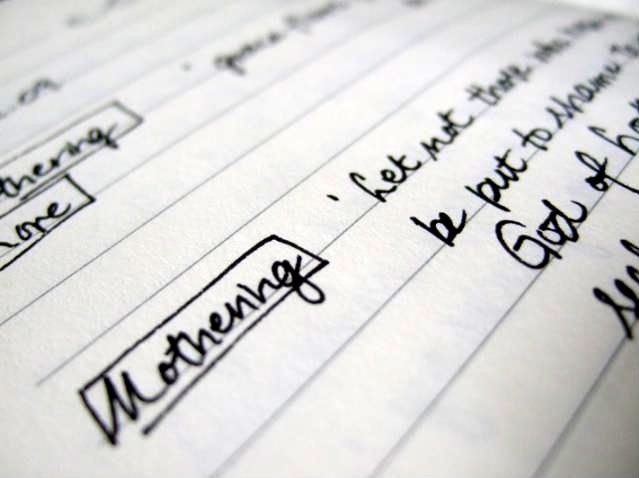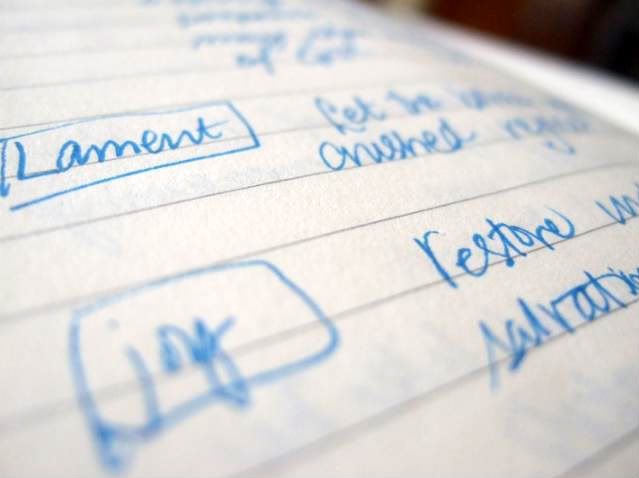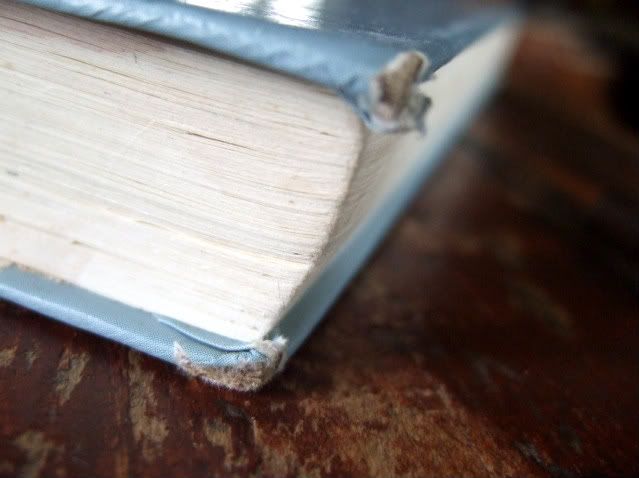 One Way to Organize a Journal and Track the Journey of a Soul:
1. Leave Tags: When I sit reading His Word, listening pen in hand, I write down in journal the date and then a particular verse He's speaking to me from Scripture that morning … and in the margin I tag that verse with a thematic title, such as MOTHERING, framing the tag in a box of ink. I can then more easily hear themes in the ways Father God is speaking into my days… a string of days when He is speaking about my mothering… then a run of days when the tags focus on fear and courage, then the juxtaposition of a day reading about lament… and joy. I leave tags of hearing His voice… and following.
2. Leave Tracks: While it is beneficial to reflect back on journal pages, just noting the theme of tags during various seasons… I too leave tracks in the back of the journal, a few pages set aside for tracking the tags in an appendix by chronology for quick reference … MOTHERING 05.13.09 — 05.27.09 — 06.04.09
3. Leave a Trail: First, write down a verse that He's whispering from the page and tag the verse with a theme. Secondly, track the tagged themes in an appendix by date. Then I leave trail of thoughts. Each day, under the date and theme tagged verse that has risen out of that day's Scripture reading, I journal my journey with that verse… let it mark me up, nudge me on, show me the way. I scratch down how the verse, God's voice, is directing me…
And with a few tags, a set of tracks, a bit of a trail of thoughts... I know where my soul is, here traced out on the pages of a journal, and can answer Him calling for me… "Here I am, Lord… Speak, Lord… your servant is listening."
:::
More journal organizing thoughts from Monica … several of which I am going to immediately implement!
1. Personal Thoughts: My own thoughts in regular (quiet time) entries are written in cursive with my "good pen" (Pilot brand, blue ink).
2. Verses: copied straight from the Bible are block-indented and written in printed letters (that is, not cursive).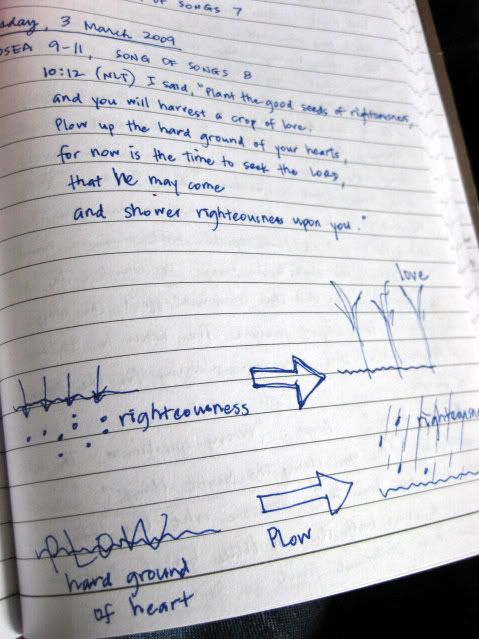 3. Other entries: (like from a sermon, or a counseling session, or a group Bible study) are written with a different pen (black ball-point).
4. Entries while on vacation: or out of town are written with a different pen (blue ball-point). I also record vacation place and dates in square brackets by the first entry. For example:
Tuesday, 19 May 2009 [5/19-27, Mesa Verde and Tucson vacation]——————–
5. Entries begins with date: day of week and date, written in cursive and underlined. For example:
Tuesday, 2 June 2009
——————–
6. Seperate Entried: Before each new day, I leave a blank line.
7. Number Pages: When I turn a new page, I write the page number on the bottom corner.
8. Index: On the back cover or last page, I record an index. Whenever I notice a repeated theme, I add that to my index. Whenever I record an entry containing that theme, I record the page number(s) in the index. For example:
FRUITFULNESS 33, 35, 36, 41, 42, 55-56, 62, 90, 179
HUMILITY 86, 202-3, 236, 231
WHY JESUS CAME 41, 120, 122, 153
ON TEACHING 73, 145-6, 173, 179, 216
FOR FURTHER STUDY 219, 192
TO MEMORIZE 178
9. Built-in Accountability: (I got this idea from a friend.) When an application comes up that I don't want to forget, I page forward several pages and write at the top: "See page 42" (so that in the future, when I'm not expecting it, I can check myself to see if I'm still living what I learned and recorded on page 42).
10. Outline Personal Course of Study: When I come across a passage I want to study more deeply in the near future, I write (in square brackets and diagonally, so it stands out) "For future study." Then I record that page in the index. Similarly for verses I want to memorize.
11. Visualize: When a passage puts a picture in my head, I copy the verse(s) and then draw a picture or diagram. (Pictures are always easy to locate in an old journal.) For example, after copying Hosea 10:12, I drew a squiggly line to signify the ground, then arrows going through the line to signify planting, then little dots below the ground for the seeds, then I labeled the seeds "righteousness." Then a big arrow to the right, and another picture with crops (labeled "love") coming up out of the ground. A similar picture followed for the rest of the verse (about plowing the ground, and Him showering righteousness…).
Another picture I drew is from Psalm 103 — a stick figure labeled "Me" wearing a crown labeled "Love" and "Tender Mercies."
12. Personalize: At the front is always my name and phone number, in case I misplace it.
Photos: glimpses of my journal… glimpses of Monica's
Related: Every Wednesday I'm posting living out a spiritual discipline. Currently, every Wednesday focuses on the practice of journaling.
Part One:Journaling as a Spiritual Discipline: Light Catchers
Part Two: Journaling: Being Real with Jesus
Part Three: Journaling: As Family Worship
Part Four: Journaling: Burning Bush Conversations
Next Wednesday: The Many and Varied Ways of Creative Journaling. And if you'd like to share a glimpse of your journaling story with this quiet community… consider this your warm invitation to slip a note into the inbox . More of your inspiring notes posted in the coming weeks!