Our beginning, and our mortal fall, began in a garden.
Christ's beginning to right that fall began in a garden, passion anguish dripping great drops of blood.
Our new beginning began in a garden, stone rolled away to that echoing tomb, shroud whispering in the wind.
So children and I, we make an Easter garden, a miniature remembering of the grief of old beginning, the dazzling wondering of new beginnings.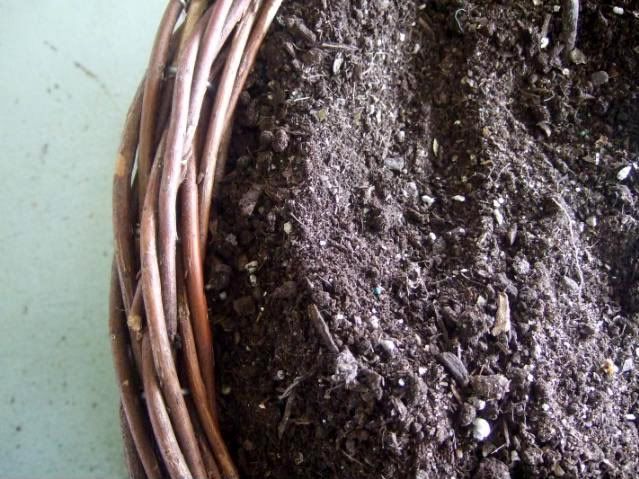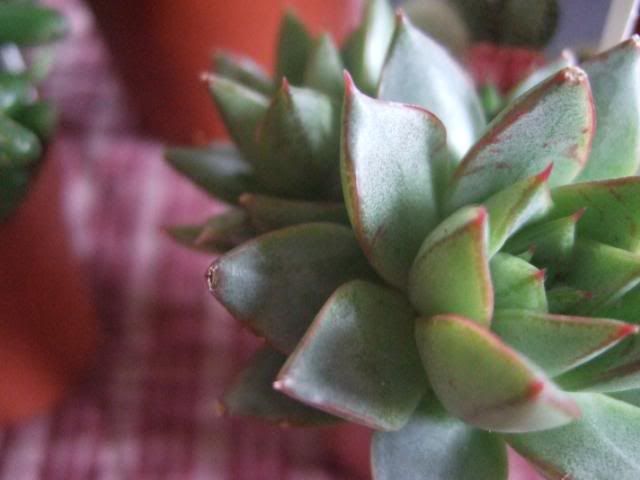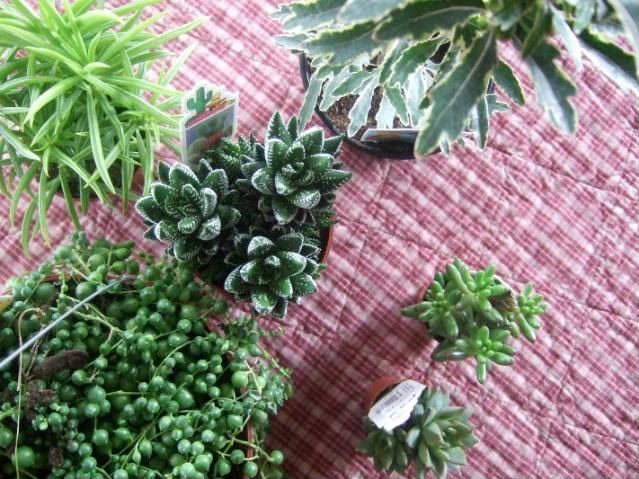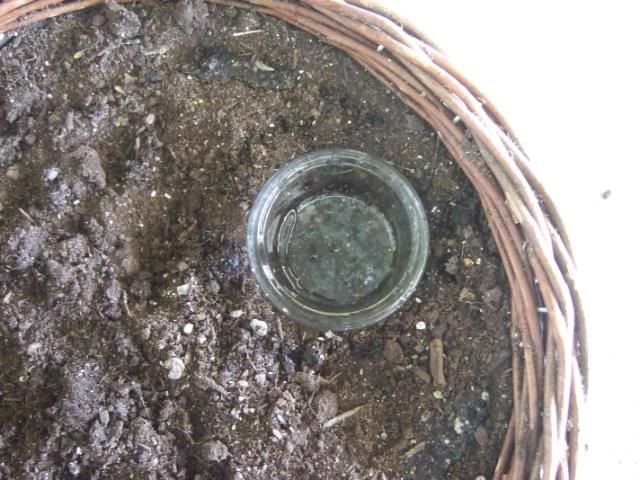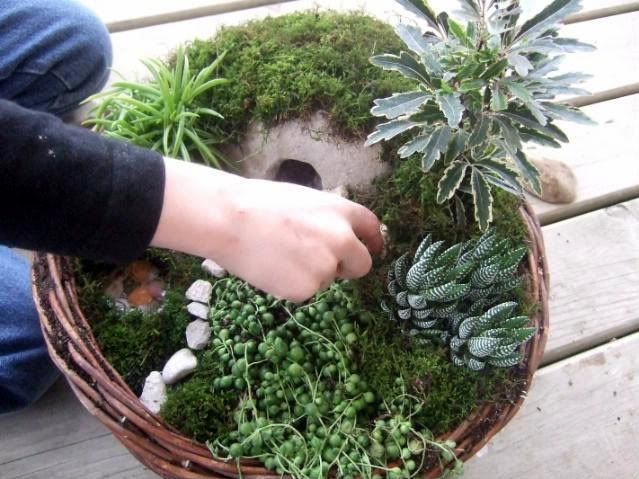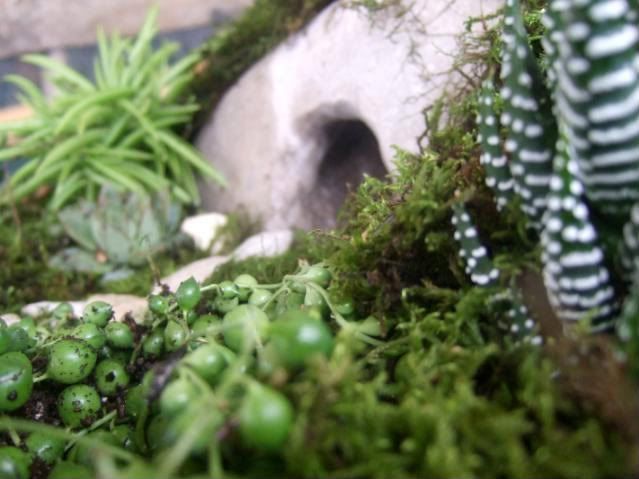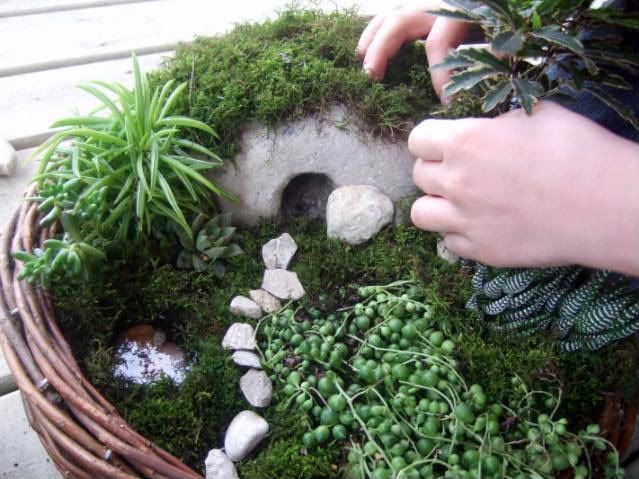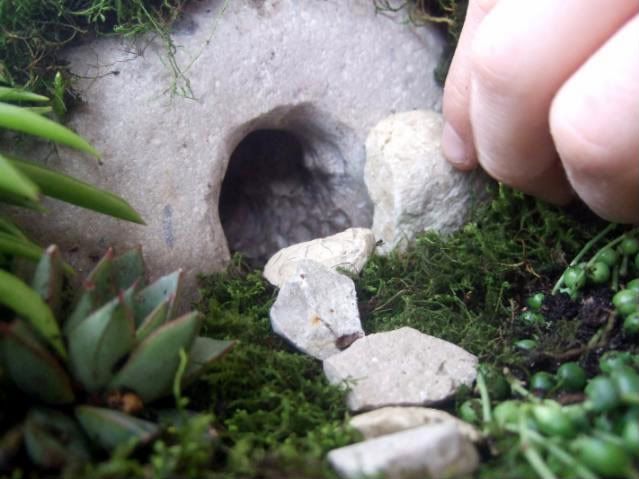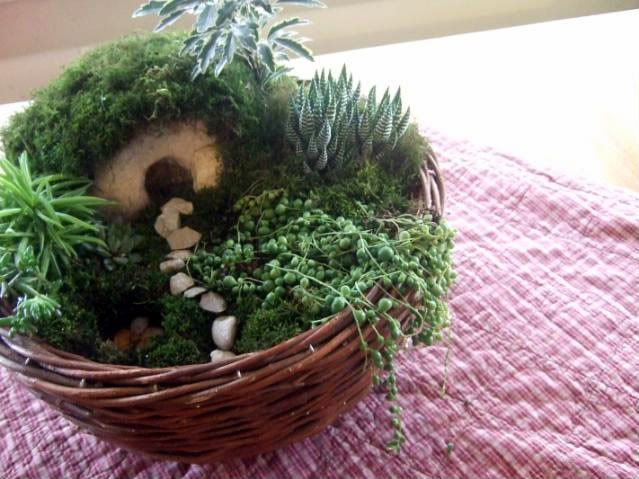 We gathered
a basket, some dirt,
some plants at the nursery, a beginning too,
three tramped to the woods for just the perfect moss
while one found a wee glass for the pond, a few shells too
and a visionary carved a hole in a stone grotto of his making.
They planted a garden, filled their pond with water, laid the flattest, the smallest (they were sure) stones from our lane, as a winding path to the Great Emancipation.
And come Palm Sunday, we'll plant some seeds, ressurrection hope in the dark of the earth, and line the path with smalls candles, miniature garden torches, for the Light is coming. And we'll begin the path and each day light another wick… until Good Friday, when all went dark.
And in the evening of Good Friday, the children will shape a caterpillar out of modeling wax, swath it in small square of silk, tuck it in the moss outside the grotto with stone over the entrance….
On Saturday, we'll remember and we'll wait.
Come Sunday, Easter morn early, in first light dawning, we'll roll back the tomb, see only the husk of silk left behind, a butterfly a light in the branches of tree over the Tomb and we too will ask, "Why do you seek the living among the dead?" (Lk. 24:5) He is alive!
This is our week to walk the path from Lent to Easter, from dark to Light, from cocoon confinement to conquering in Christ and the Easter garden will unfold, a parable, a living visual of the metamorphosis of all the cosmos.

And once again, we'll walk with God in the garden.
Idea adapted from here …
Photos: the making of our Easter garden