S
eeking Deep Peace and True Beauty?
Yeah?
Small world — me too!
He's a Person.
This quiet corner of the web is simply about feeling for His Face.
I'm rather awkward and shy… but can I stammer out a warm hello? Say how glad I am that together we can reach out to touch His glory?
I'm plain Ann without the fanciful "e."
I'm a farmer's wife. I homeschool our six crazy exuberant farm kids.
I deal with a lot of dirt.
Especially in my own heart.
When kids & washing machine sleep,
I scrub my real dirty laundry
with words and The Word.
Every bush burns
and this place is about the flame
and the (dirty) bare feet…
Truth is, I'm broken and bruised.
And I'm learning gratitude, that joy begins with one word: thanks. A Gratitude Community has grown up around this place, a bit of an oasis for dry souls living in the rain of His Joy. Perhaps you'll join us?

In the fringe hours, I tap a keyboard and some words find their way to monthly columns with DaySpring, and the San Antonio Christian Beacon.
Others to a homeschooling curriculum series for children, A Child's Geography: Explore His Earth, and A Child's Geography: Explore the Holy Land (Knowledge Quest Press, 2007).
And other words just quietly linger here.
Words about how to live sacramentally.
Words about how to see God everywhere and give Him glory.
Words about how to live the sacred everyday.
But the only words that matter are the ones that I live….
It'd be grace to live The Word together…
All's grace,

What I believe: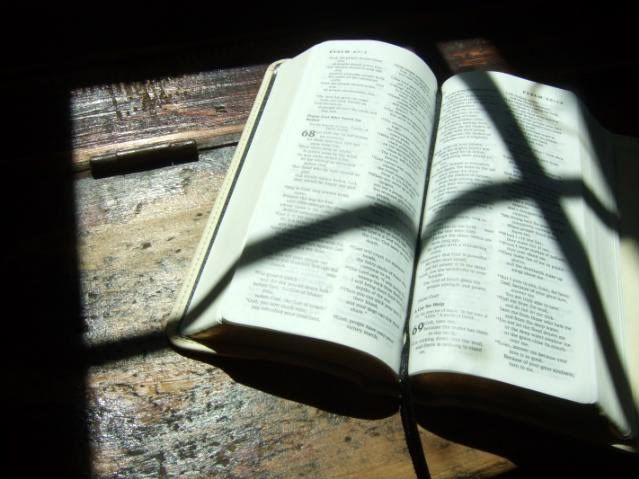 I believe in Jehovah God who created the whirling galaxies, the birds soaring in the sky overhead, the endless crashing waves and all that dances within them. I believe in Father of all who knits together life, made in His very own image, in the secret quiet of our beings.
I believe in Jesus Christ, the One with no earthly Father, with the dust of this earth between His toes, and with our names etched onto the palm of His hands, right beneath the nail scars…Who now sits at the Father's right hand making endless intercession on our behalf. I believe in the stone rolled away, in the Body being raised, in the first fruits of the dead…and us all following soon, very soon.
I believe in the Cross as our only Hope, our only Claim, and our only Foundation. I believe that in the pounding surf of life we have only one thing to cling to: the feet of our Lord, hanging on that tree, His lifeblood flowing down, washing us whiter than snow.
I believe in the Holy Spirit, moving, whispering, indwelling our very skin. I believe in living by the Spirit, walking in the Spirit, and producing fruit in the Spirit…in the Spirit who helps us in our weakness with groanings that can't be expressed in words.
I believe in the infallibility of the Bible, God's Word – a sure Word, a pure Word, the only secure Word. I believe the words on those pages are breathed from the very throne room of heaven, are the love letter penned from the heart of the Lover of our souls; a beacon of light for stumbling feet to find sure footing on a dark path.
I believe there is more than believing. There is living what I believe.
Thus this journal.
~Ann Voskamp
"God is not a belief to which you give your assent. God becomes a reality whom you know intimately, meet everyday, one whose strength becomes your strength, whose love, your love. Live this life of the presence of God long enough and when someone asks you, "Do you believe there is a God?" you may find yourself answering, "No, I do not believe there is a God. I know there is a God."

~Ernest Boyer, Jr.
I believe in the The Nicene Creed and the Apostles' Creed and our fellowship's statement of faith. We worship in a "Brethren" Bible Chapel, and are non-denominational (with no governing body), evangelical (believing in the necessity of salvation in Christ), and Bible believing (embracing the Bible as God's message to all people).

Photo of Bible on our table Bible box, Hope Voskamp, used with permission
To distribute or copy this statement of belief, I only ask that you use it in its entirety, and quietly give attribution in fine print to Ann Voskamp.